What will be the future of office spaces?
We know the work-life of the past is gone and the traditional office is changing.
Open office space gradually replaced the closed traditional office space, and the layout of the office space with the transformation and upgrading of the industry continues to change while triggering the iterative upgrade of office furniture products.
The future of the office will be more flexible and sustainable, humane needs will be maximized.
Let's talk about how to create an open, free and flexible office space with Dious furniture.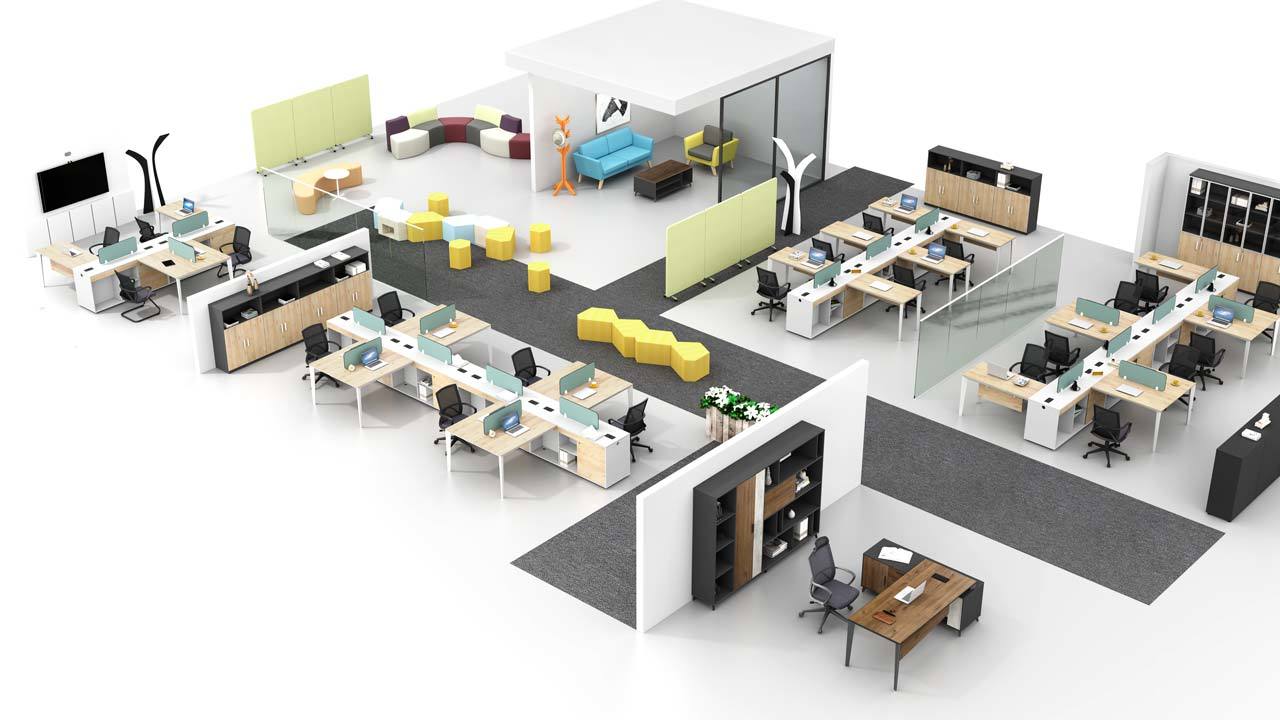 1. Flexible and Diversified
A flexible office is a way of thinking, which allows employees to freely choose a suitable working environment, and diversified office models improve the use of space.
As the norm in corporate offices, communication and collaboration between employees in different departments may occur at any time. Movable, flexible combination, shared office furniture can quickly establish an efficient office environment and conditions, allowing employees to seamlessly switch between independent work and team collaboration.
The Vera series of staff workstations is a modular-based design with free and flexible combinations to users' needs. It is also available to extend the bench as long as possible and can be combined with fixed storage or mobile pedestals.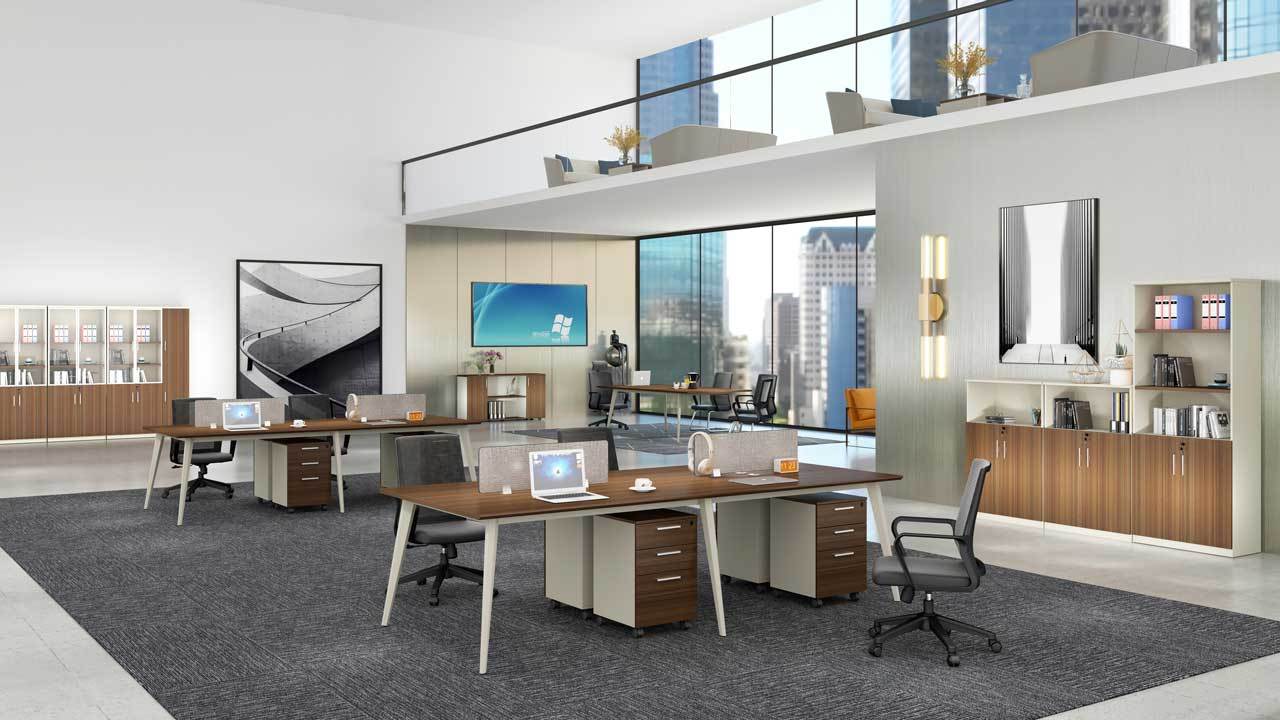 Incorporating more collaborative designs into office furniture can make employees no longer stick to a fixed office area, and work scenes can be switched at any time with different work contents, which helps to strengthen collaboration and communication.
This requires that office furniture is no longer a single-form, single-function product. It is necessary to consider the overall relationship between furniture and space, to maximize the use performance of office furniture to meet the needs of diversified spaces.
Paries series stands out in its versatility and a big family of products, ranging from executive desks, staff tables, conference tables, cabinets, modular workstations, mobile pedestals, etc. That is to say, you can find all you need in Paris series.
2.Customization and Personalization
On the other hand, office space is not only a place to work but also an external manifestation of corporate culture and brand characteristics.
Nowadays, the office environment tends to be diversified, and many companies begin to focus on shaping brand culture and optimizing the office environment. The combination of corporate culture and office space style can leave a deep brand impression and corporate culture cognition, while greatly enhancing the staff's brand identity of the company.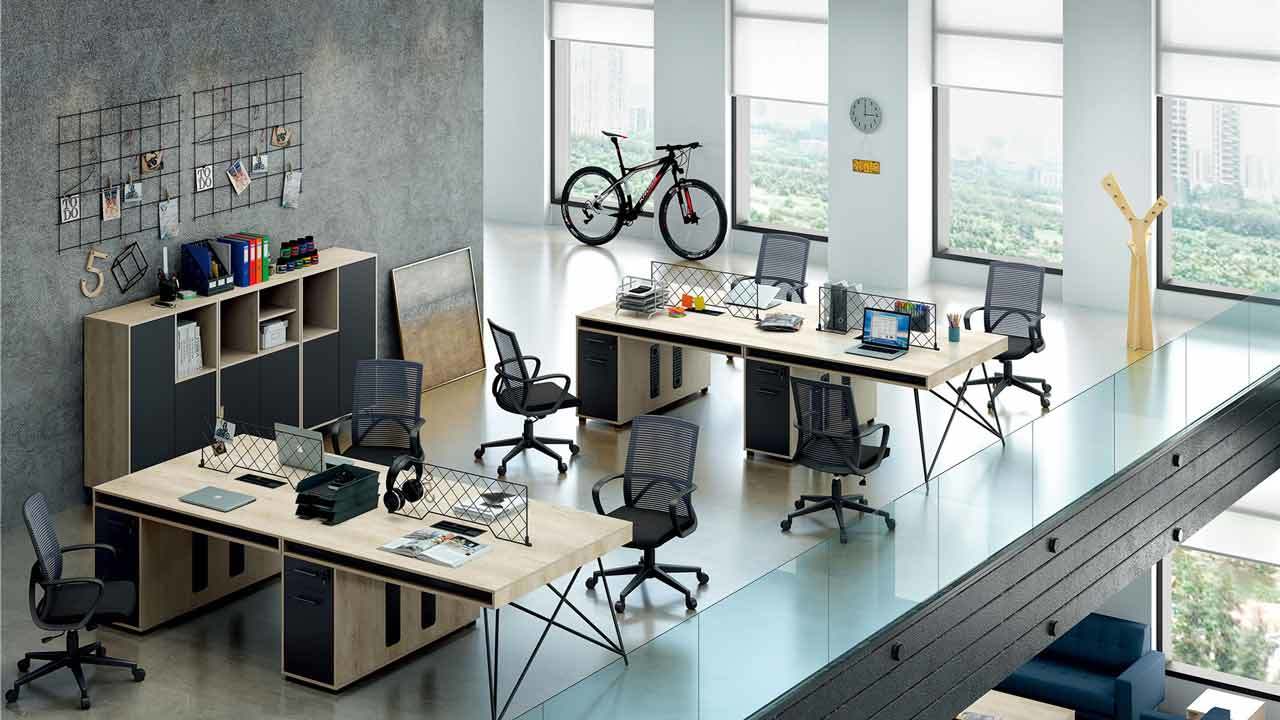 The modern minimalist geometric series combines natural elements with artistic aesthetics to make the office space more personalized. Tailor-made furniture products can better meet the needs of employees in terms of space, vision, and function.

The demand for customized office space will stimulate the transformation and upgrading of the industry, inspire more product design inspiration, and promote the transformation of office furniture from single product customization to overall customization.

3. Healthy Office
In the post-epidemic era, "healthy office" has become more and more popular, and the furniture design and space layout of the office space will play more roles in promoting the physical and mental health of employees.

Experts believe that the green indicators of office premises mainly refer to the renewable capacity of furniture materials, the degree of pollution to the environment, the energy efficiency of equipment, and whether it will cause secondary pollution of the environment after use.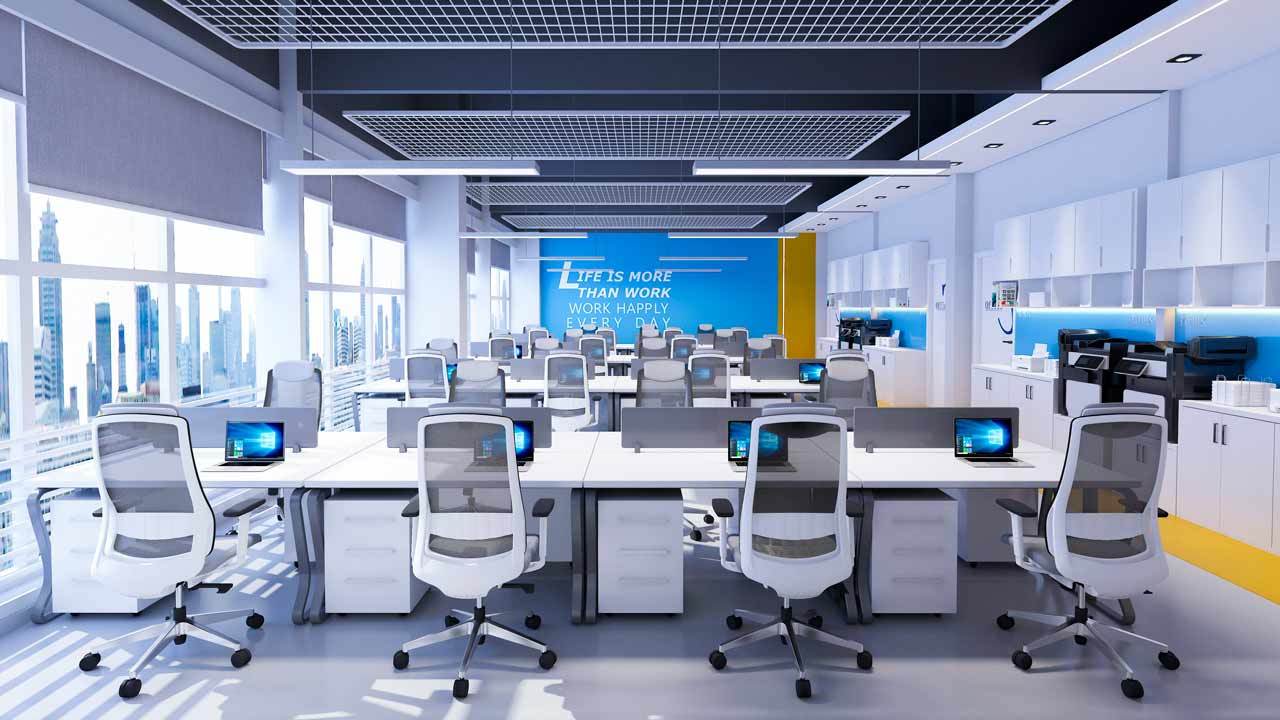 Dious' KQ series mesh chairs use steel wire instead of traditional plywood to reduce the use of glue and to ensure that the materials are recyclable, healthy, and environmentally friendly.

With the concept of comfortable and practical design, Dious creates office furniture products that are in harmony with the physiological curves of the human body, providing employees with a sense of comfort and creating a better working environment to truly achieve a healthy office.
What Can We Do for You

ODM & OEM

Customization

Fast Delivery from Stock

CAD Layout & Rendering
No.422, Jin'ou Road, Jianghai District, Jiangmen City, Guangdong, China
Follow Us