Why Ergonomic Chairs are So important in The Office
Sitting in the same position for extended hours can cause serious health problems. It's ideal to invest in a good chair instead of paying extra cash for a doctor's visit. In addition to that, a comfortable chair is necessary if you want to increase productivity at your workplace. Ergonomic chairs enhance your comfort in the office. They provide many benefits compared to traditional chairs. Let's discuss things to know about ergonomic chairs.
What is an ergonomic chair?
Ergonomic, also known as biotechnology or human engineering, means how objects are designed to make human interaction easy and safe. Therefore, an ergonomic chair is a chair made to help the human body in comfort, posture, health, and support. These chairs are adjustable; they allow you to customize settings.
10 reasons why ergonomic chairs are good for office workers
Better support and posture: these chairs fix uncomfortable posture. They have a full-length design that supports natural posture; hence you can work for long hours without feeling physical pain.
It lowers pain: most office workers battle neck and lower back pain. However, these chairs can support correct posture, unlike traditional ones.
Improve productivity: When employees are comfortable without physical pain, they tend to be productive.
Adjustable: employees have different needs. These chairs have a technology that allows one to adjust to different specifications. For instance, you can adjust the armrest, seat depth, seat height, and back recline.
Designed for everyone: these chairs come in various shapes and sizes and can be adjustable to accommodate all body types.
Improve blood circulation: studies show that sitting in one position can lead to heart diseases, depression, poor blood circulation, and physical pain. Ergonomic chairs promote movements hence long-term health benefits.
Lower hip pressure: the chairs provide ideal seat depth that supports the hips.
Safety: these chairs have been proven to be 100% safe in the lab.
Durability: they are designed for long-term use. Furthermore, the chairs have a warranty to fix any malfunction.
Reduce work compensation claims: since employees will be comfortable, there will be few medical insurance budgets.
How to pick an ergonomic office chair
Here are a few things to consider:
Adjustable capability: evaluate the ability to adjust the height, armrest, seat depth, and back recline. A good chair should be fully adjustable.
Evaluate the back support: check its middle and upper back support; it should provide full back support.
Lumbar support: it should have a suitable lumbar support to fit each user.
Seat material: the seat should have enough paddling and breathable fabric.
Swivel: it should easily rotate for one to reach all areas.
The 2 best office chairs for 2022: DL8837-A & KQ-002-B
DL8837-A: this office chair comes with various adjustments. You can adjust the seat, armrest, recline, and lumbar support. Furthermore, you can assemble in minutes using the great instructions. It helps keep the back upright; you will feel great when leaning against it. The high-density seat is firm, comfortable, and ideal for all body types.
Features:
1.Lumbar support: adjustable height, achieve a beautiful sitting feeling with ingenuity.
2.Seat-depth adjustment: Helping to improve blood circulation.
3.Tilt mechanism: 90-135 back tilt-angle control, giving better sitting feeling.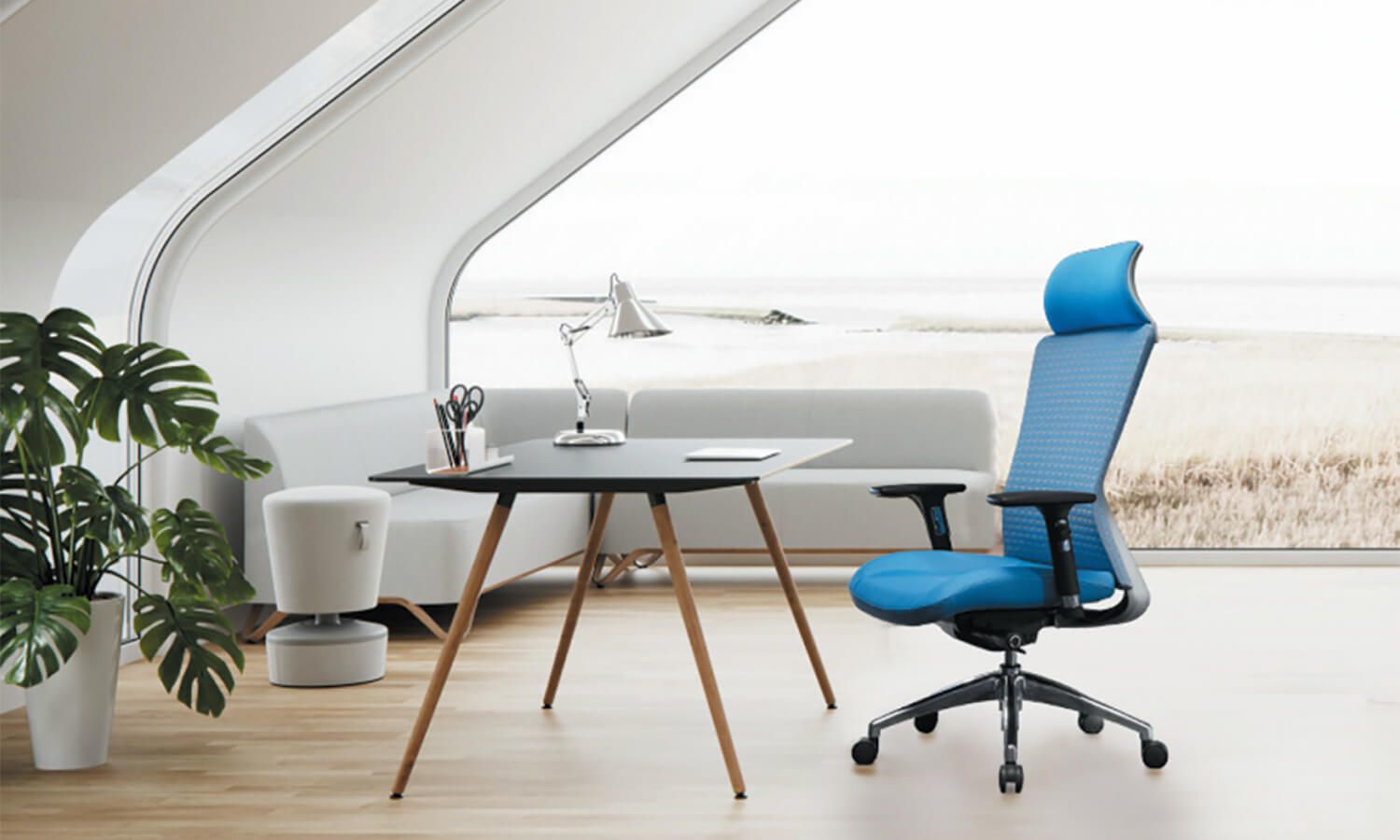 KQ-002-B: this chair makes you feel like everybody part is well supported. It allows you to adjust nearly everything. The adjustable seat, recline, and armrest with comfortable lumbar support are great for all sizes. You will not worry about assembling because it comes with surprisingly easy instructions.
Features:
1.Lumbar support: Inspired by the belt elements, this chair has its unique generous character.
2.High back: Supporting for lumbar and whole back to relieve pressure.
3.Breathable mesh: Without polywood using can better support your work.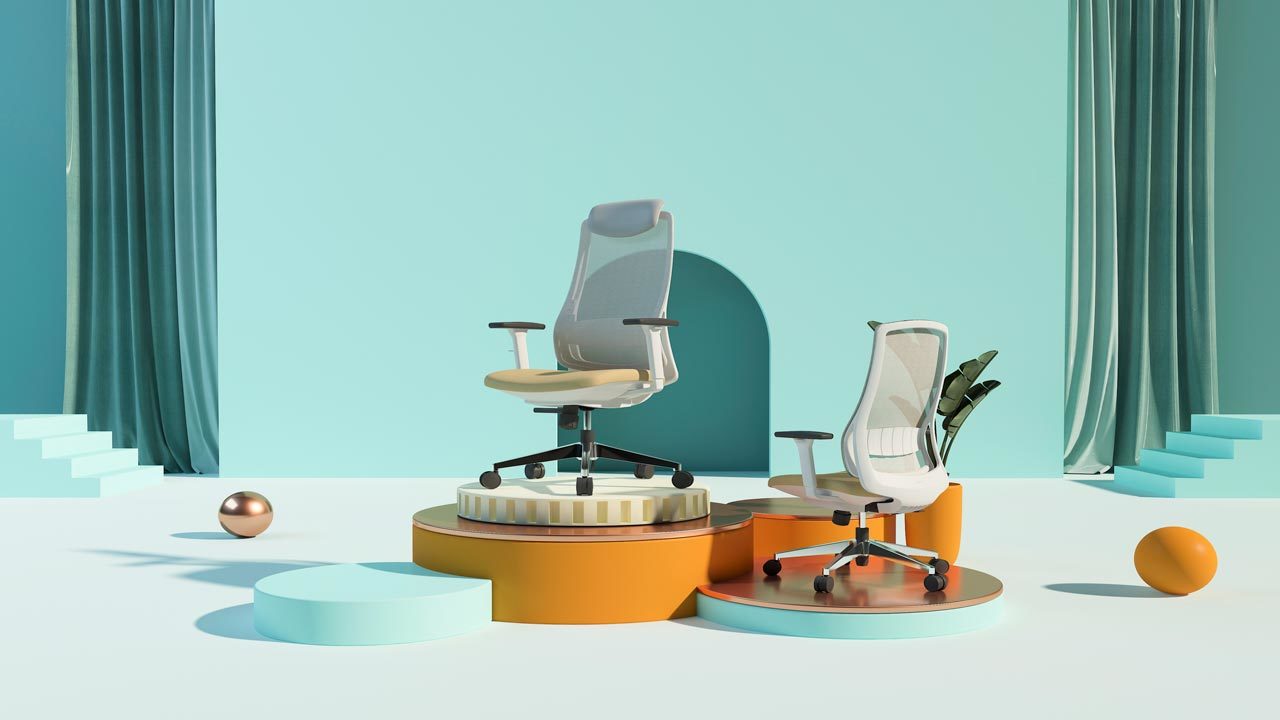 Buy ergonomic office chairs from DIOUS

Dious is a professional commercial furniture manufacturer established in 2005. We are dedicated to producing various customized products for workplaces, healthcare, and hotels. In addition to that, Dious makes some of the best ergonomic office chairs. These chairs are made from quality, eco-friendly materials to provide comfort and safety simultaneously. They come in modern designs and adjustable features to meet everyone's needs. Besides that, we input quality control to ensure our products meet customers' demands. Lastly, we offer after-sales services like detailed and easy installation instructions.
Conclusion
Whether working from home or office, you will spend extra hours in the same sitting position. There is no doubt that sitting in an uncomfortable posture for hours can cause health problems. For this reason, you should prioritize your health. You need an ergonomic chair to save your health and money. When you search for this chair, you will find various options on the market. However, it is not easy to choose the right platform to buy. You can buy quality ergonomic chairs here at DIOUS.
What Can We Do for You

ODM & OEM

Customization

Fast Delivery from Stock

CAD Layout & Rendering
No.422, Jin'ou Road, Jianghai District, Jiangmen City, Guangdong, China
Follow Us