Porsche P60
Category:
This series combines the charm of the oriental style with the essence of the Western style. Bringing the classic and the modern together makes your office look stunning. With its sleek design, versatile sizing options, and a commitment to sustainability, this desk offers the perfect blend of aesthetics, functionality, and environmental responsibility.
Enquiry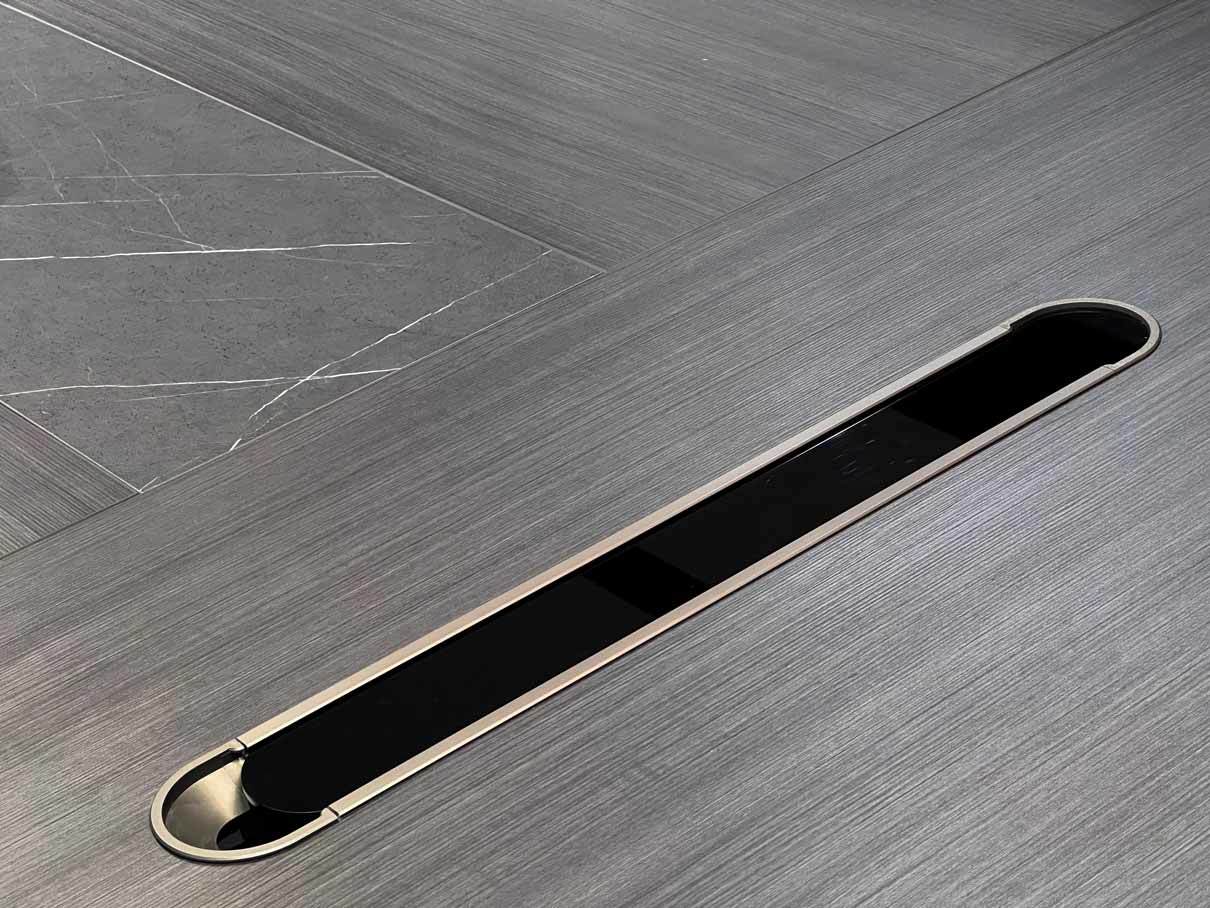 Design and function

This executive desk with locking drawers draws inspiration from the captivating appearance of Porsche cars, renowned for their luxury, performance, and sleek design. The desk incorporates the same attention to detail, precision, and aesthetics associated with Porsche, creating a visually striking and sophisticated workspace. From the smooth curves to the sleek lines, every aspect of the desk captures the essence of luxury and modernity.
Executive desk with a smooth line
Designed to make a statement in executive offices, this gray executive desk features a sophisticated color scheme. The elegant grey color exudes a sense of refinement and professionalism, while the gold metal side detailing adds a touch of opulence. The overall streamlined design integrates the desktop, cabinet, and front baffle, creating a unique taste, full of technology and fashion. The combination of these elements creates an executive office ambiance that is both elegant and visually captivating.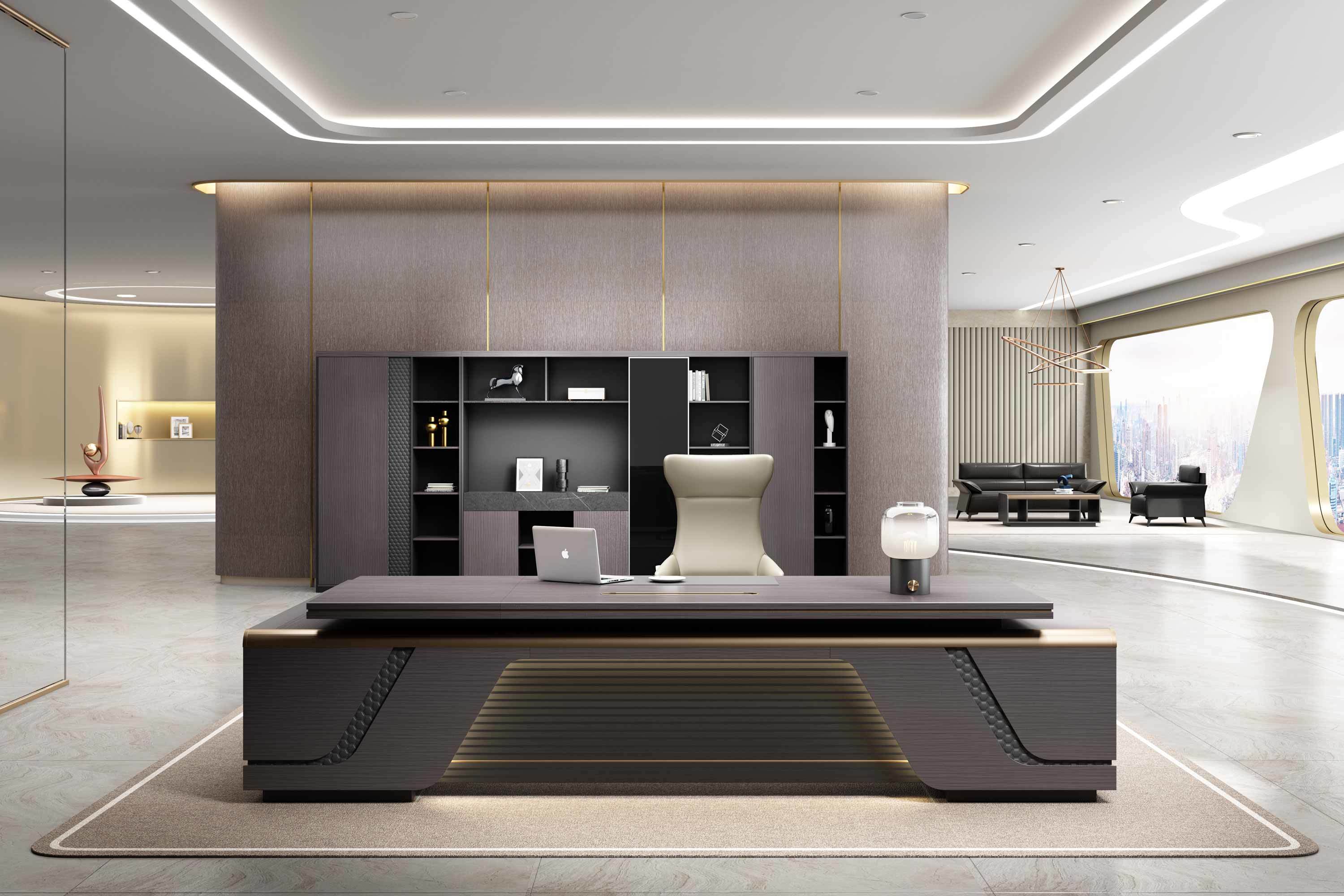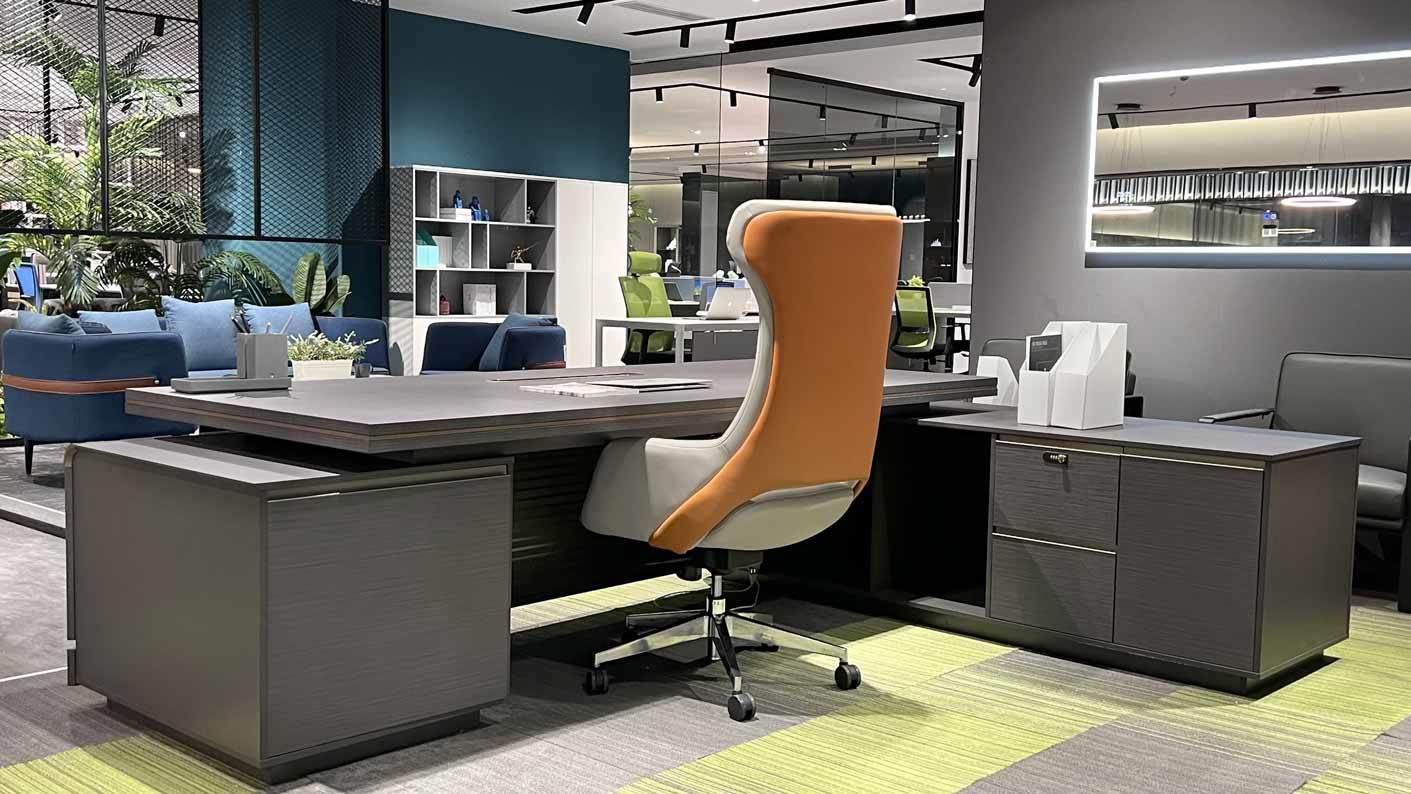 Diversity of products
This series also includes 6 different sizes of desks with cabinets to choose from, which means that it has a huge product family and provides customers with diversified furniture solutions. Whether you require a compact desk for a smaller office or a larger desk to accommodate multiple monitors and workspace accessories, you can choose the size that best fits your requirements.
Sustainability

Dious has always been committed to making a contribution to nature and the human environment by integrating energy-saving policies into the design. Our sustainability principle ensures we design our products with the life cycle in mind. To achieve this goal, we source materials and control quality responsibly and carefully.
The modern executive computer desk's construction ensures longevity and durability, reducing the need for frequent replacements and further minimizing waste. By choosing this desk, you can enjoy a luxurious workspace while also contributing to a greener future.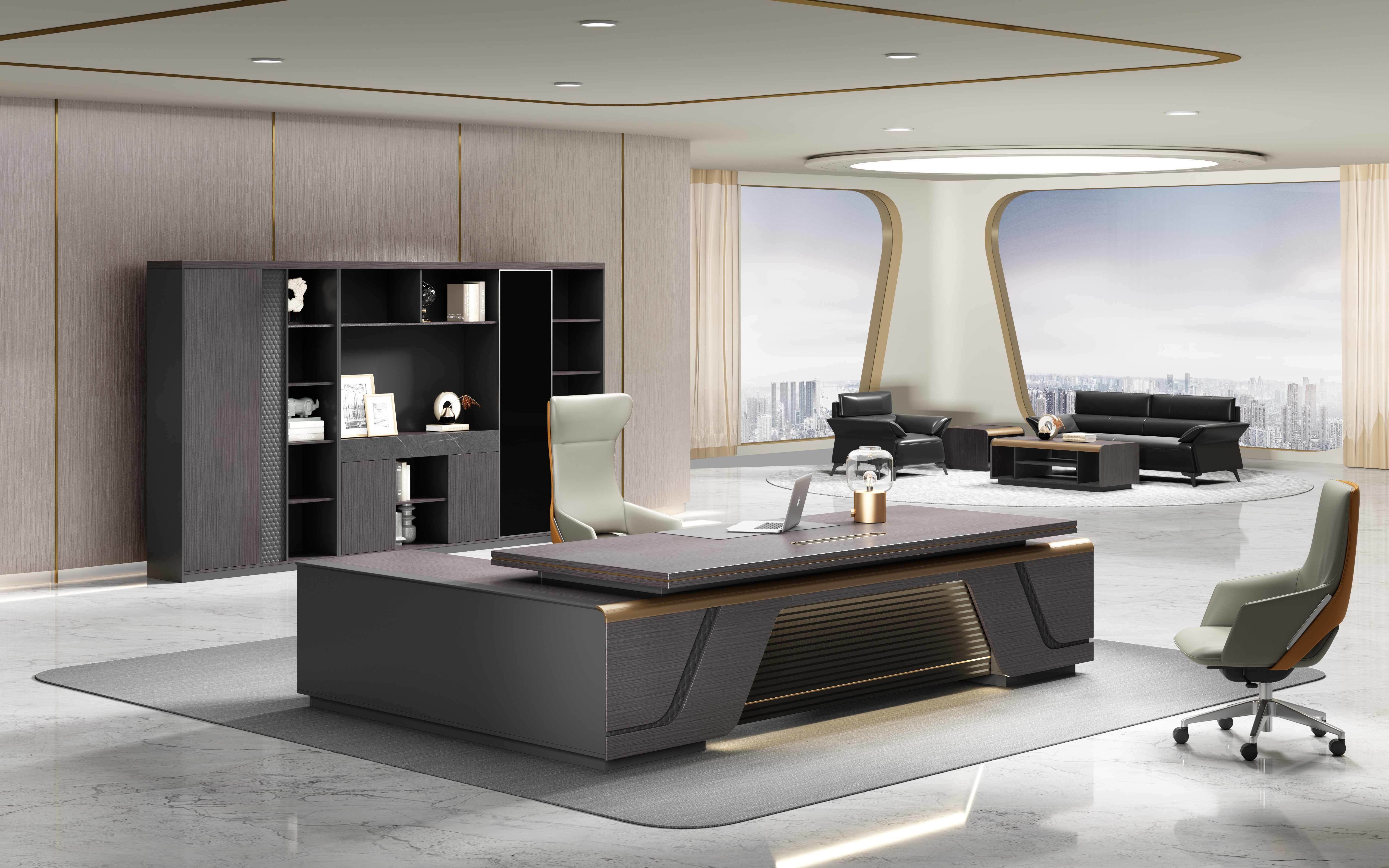 Keyword:
executive desk with side cabinet
Learn More
| | | | | | |
| --- | --- | --- | --- | --- | --- |
| Product | Model No. | Width | Depth | Height | V/CBM |
| | BP60-D0628 | 3200 | 2080 | 750 | 0.54 |
| | BP60-D0632 | 2800 | 2080 | 750 | 0.53 |
| | BP60-D0624 | 2400 | 1880 | 750 | 0.41 |
| | BP60-D0724 | 2400 | 1880 | 750 | 0.42 |
| | BP60-D0720 | 2000 | 1680 | 750 | 0.34 |
| | BP60-D0718 | 1800 | 1680 | 750 | 0.31 |

Make Room for Efficient and Comfortable Tribes

Make Room for Efficient and Comfortable Tribes
Create a home where they can surround themselves with their project and display their thinking.
As a leading commercial furniture manufacturer, Dious is decicated to creating green and comfortable workspaces for our clients, with comprehensive solution proposals based on wide-range products and customized options. We provide a full range of products and solutions for all kinds of workspaces globally.
View More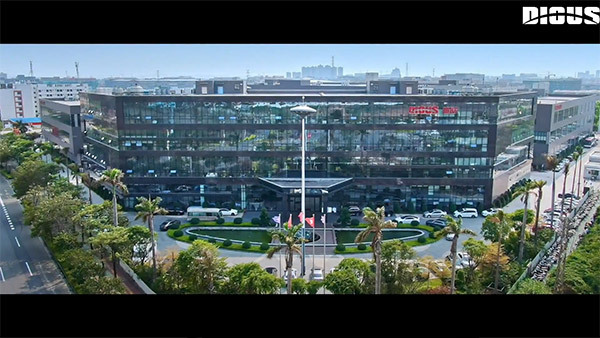 Why Choose Dious?

Trustworthy
---
• Leading role in commercaial furniture
• Long history: founded in 2005
• Strong productivity: over 1 million square meters for 4 manufacturing bases
• Dious Test Lab: CNAS conformity assessment
• Certificates: ISO, BIFMA, GREENGUARD, FSA

Wide-range Products
---
• Comprehensive range for commercial furniture
• Office furniture: tables, cabinets, sofas, chairs
• Hotel & apartment furniture
• Healthcare furniture
• Customized furniture

Industry 4.0 trends
---
• Advanced production faciliteies
• Automatic robltic productiont line
• Digitization construction

Our Service
---
• Solutions Proposal: CAD layout & rendering
• ODM & OEM service
• Quick delivery form stock
• Timely after-sales support
No.422, Jin'ou Road, Jianghai District, Jiangmen City, Guangdong, China
Follow Us