Enhancing Office Elegance with DIOUS Furniture's High-End Porsche P60 Coffee Table
Welcome to the world of sophistication and style, where elegance meets functionality in the most extraordinary way. Imagine transforming your office space into a haven of luxury, where every piece of furniture exudes opulence and refinement. Today, we invite you to explore the exquisite design and unparalleled craftsmanship of DIOUS Furniture's high-end coffee table. Whether you're looking to create a lavish meeting area or enhance your workspace aesthetics, this remarkable piece is guaranteed to elevate your office ambiance like never before. So buckle up and get ready for a journey through timeless elegance with DIOUS Furniture!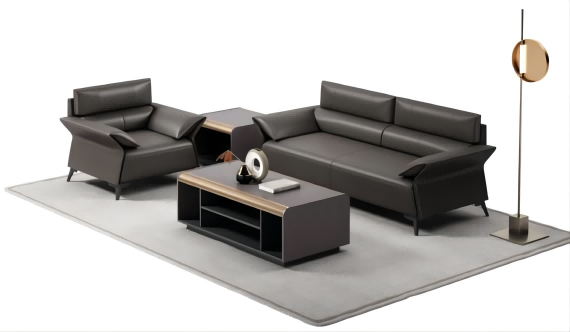 Exquisite Design of the Porsche P60 Series Coffee Table
The Porsche P60 series coffee table from DIOUS Furniture truly exemplifies the meaning of high-end furniture. With its exceptional craftsmanship and attention to detail, this coffee table is a testament to luxurious design. The sleek lines and contemporary aesthetic of the Porsche P60 create a visually stunning centerpiece for any office environment.
Crafted with precision, the combination of design elements in the Porsche P60 series coffee table showcases a harmonious blend of materials such as wood and aluminum trim. This fusion adds a touch of sophistication and elegance to the overall appearance, elevating the ambiance of your office space.
Creating a Diversified and Elegant Office Space
The diversified temperament of the Porsche P60 stems from its ability to seamlessly blend into various office settings. Whether your workspace follows a modern, minimalist theme or a more traditional style, this coffee table effortlessly complements the existing aesthetics. Its timeless design ensures long-lasting appeal and adaptability to ever-changing office trends.
Moreover, the presence of the Porsche P60 coffee table can transform a tense working atmosphere into one that is more relaxed and welcoming. Its elegant contours and refined finishes create a soothing environment, fostering a positive and productive mindset among employees. By incorporating this high-end coffee table into your office space, you set the stage for a more harmonious and motivated workforce.
Functionality and Storage Solutions for Various Office Needs
Extends beyond its storage capabilities. The coffee table's generous tabletop surface can accommodate important documents, laptops, or even serve as a meeting point for informal discussions. This multi-functional aspect ensures that the coffee table serves not only as a decorative piece but also as a central hub for collaborative work in the office.
Conclusion
The Porsche P60 series coffee table by DIOUS Furniture is the epitome of high-end office furniture. Its exquisite design, diversified temperament, and functional features make it a must-have for those seeking to create an elegant and noble workspace. With its ability to alleviate tension and provide much-needed storage solutions, the Porsche P60 coffee table proves to be an invaluable asset for any office environment.
What Can We Do for You

ODM & OEM

Customization

Fast Delivery from Stock

CAD Layout & Rendering
No.422, Jin'ou Road, Jianghai District, Jiangmen City, Guangdong, China
Follow Us