Explore Innovative Office Furniture Showroom Solutions at DIOUS Company
Immerse Yourself in the Ultimate Office Furniture Showroom Experience
When it comes to creating an inspiring and functional workspace, choosing the right office furniture is paramount. DIOUS Company proudly presents its state-of-the-art office furniture showroom, where innovation meets functionality. Step into a world of ergonomic designs, contemporary styles, and versatile solutions that redefine the way you envision your office environment.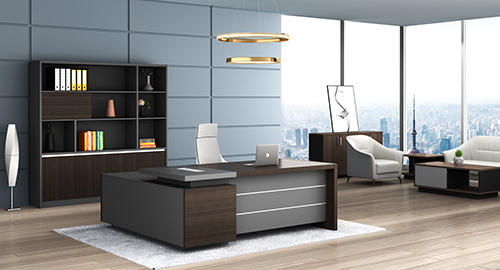 Unveiling the Benefits of DIOUS Company's Office Furniture Showroom
DIOUS Company's office furniture showroom isn't just a place to browse furniture; it's a hub of inspiration and transformation. Discover how the showroom's unique features and advantages can elevate your office design to new heights.
Why Choose DIOUS Company's Office Furniture Showroom?
1. Diverse Range of Options: The showroom showcases an extensive collection of office furniture, catering to various design preferences and functional requirements. From sleek modern pieces to classic designs, you'll find the perfect fit for your workspace.
2. Expert Guidance: Navigating the world of office furniture can be overwhelming. DIOUS Company's experienced staff is on hand to provide expert guidance, helping you choose furniture that aligns with your vision, budget, and space constraints.
3. Functional Solutions: Office furniture is more than just aesthetics – it's about enhancing productivity and employee well-being. DIOUS Company's showroom offers furniture solutions that prioritize ergonomics and functionality, ensuring a comfortable and efficient workspace.
4. Customization Possibilities: Your office should reflect your brand and identity. DIOUS Company's showroom introduces customization options, allowing you to select materials, colors, and configurations that align with your company's ethos.
In conclusion, DIOUS Company's office furniture showroom isn't just a place to browse; it's a destination for creating the perfect workspace. With its diverse options, expert guidance, functional solutions, and customization possibilities, the showroom is your one-stop solution for elevating your office's design and functionality. Visit DIOUS Company's office furniture showroom and embark on a journey to transform your workspace into a haven of style, comfort, and productivity.
Read More:
https://www.dious-furniture.com/Spaces_detail/custom-meeting-room-tables.html
https://www.dious-furniture.com/Spaces_detail/4-Person-Meeting-Table.html
https://www.dious-furniture.com/Spaces_detail/board-meeting-table.html
https://www.dious-furniture.com/Spaces_detail/black-rectangle-coffee-table.html
https://www.dious-furniture.com/Spaces_detail/coffee-table-real-wood.html
What Can We Do for You

ODM & OEM

Customization

Fast Delivery from Stock

CAD Layout & Rendering
No.422, Jin'ou Road, Jianghai District, Jiangmen City, Guangdong, China
Follow Us