Skandanshi infra projects India Pvt.ltd FF&E supply and installation
---
Time of issue:Dec 10,2021
Inspiring ideas and solutions
Reception
Mr. Hanumantha was inspired by spaceship's dynamic form to design the reception desk, which is an important zone firstly seen by people, and chose marble gray highlighting its tech sense.
Reception Lounge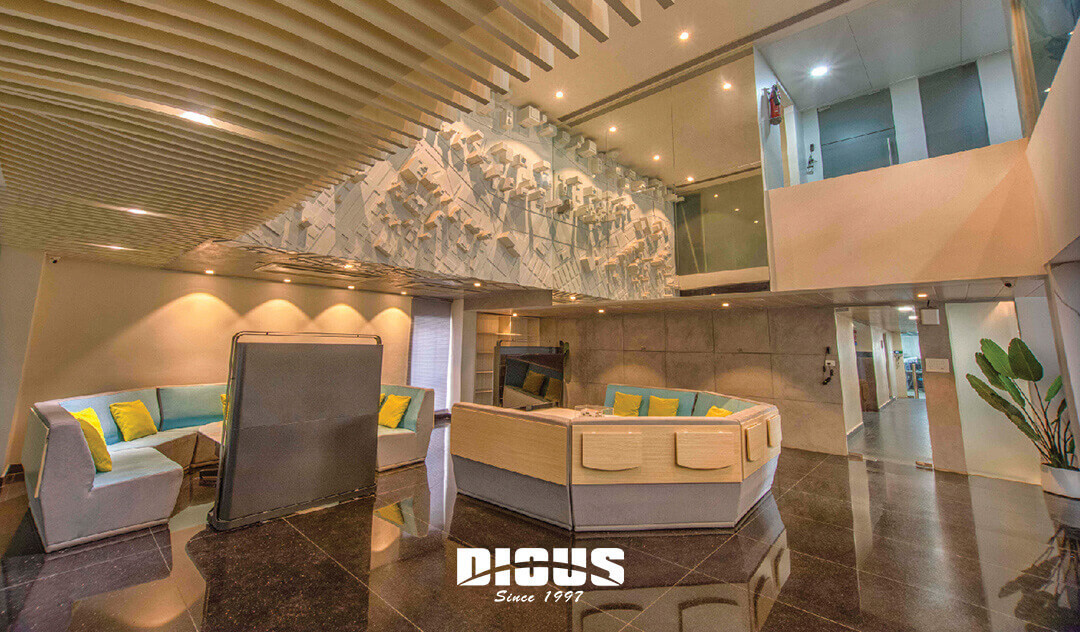 Beside the reception, waiting lounge was brightened by the mix-matched colors of blue, light purple and white, fresh and relaxing.
Meeting Room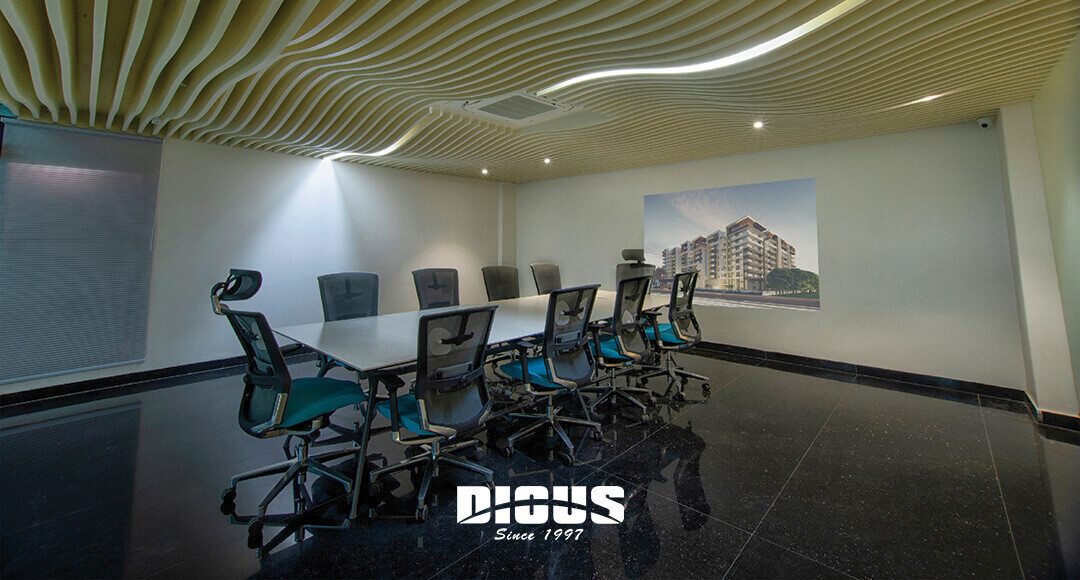 For small conference rooms, it was suggested to use simplified designed white meeting tables together with black chairs against blue cushions, a perfect space for brainstorming and minds meeting.
Lounge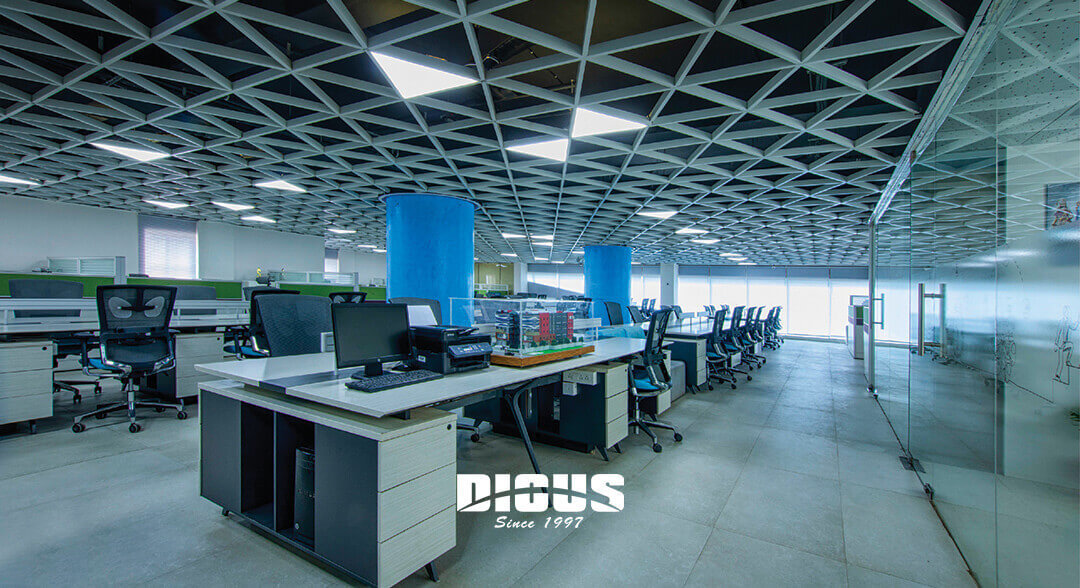 Green colored rest area not only makes corporate culture a natural part of this space but also strengthen employees' sense of belonging.
Staff Area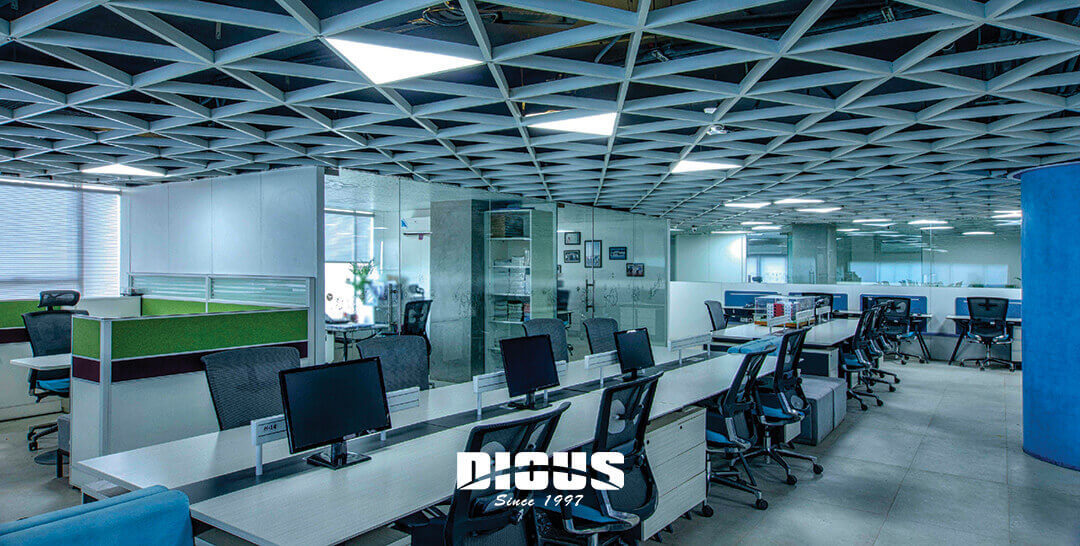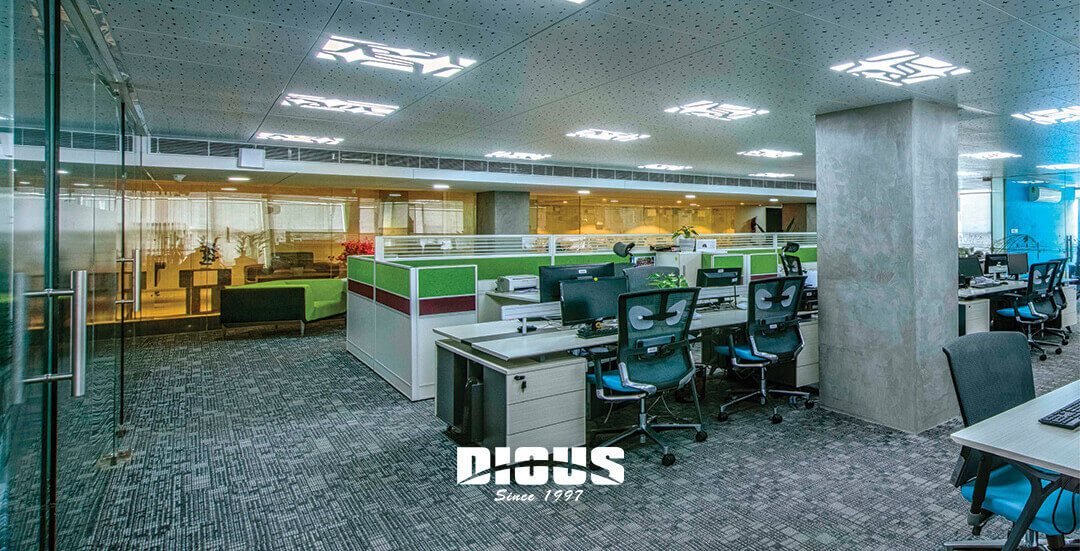 Workstations were paid much attention to as it is the generating space from where most good minds and ideas created, comfortable sofas available beside the working tables for employees chatting, communicating and discussion.

To allow employees to immerse themselves in innovative work, an ergonomic chair is a must-have choice in the workspace to ensure they remain comfortable and productive throughout working hours.
Manager Cabin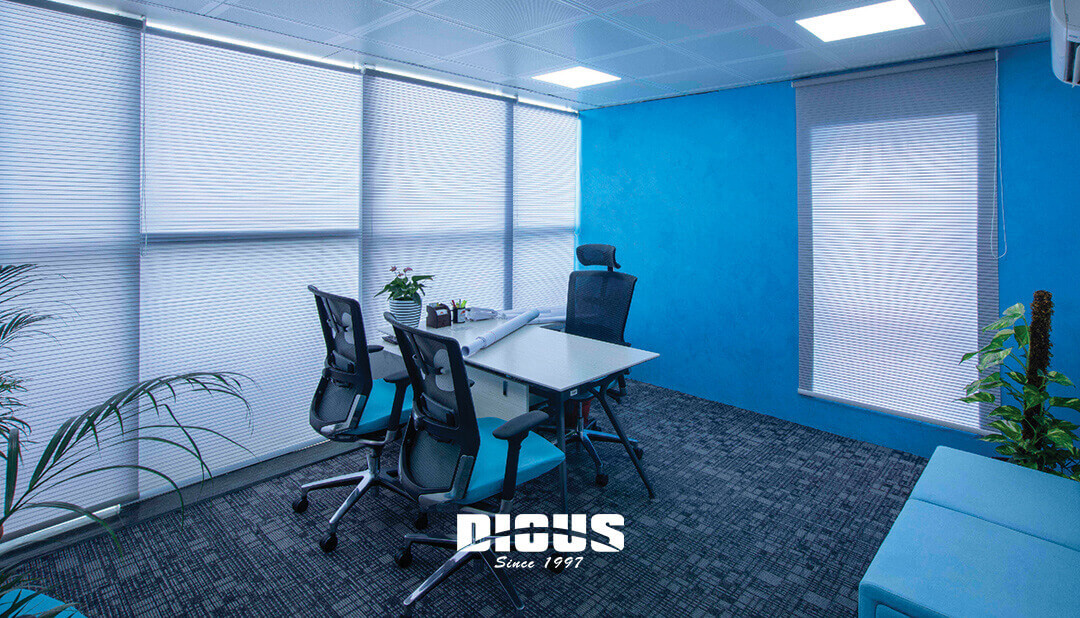 Conference Room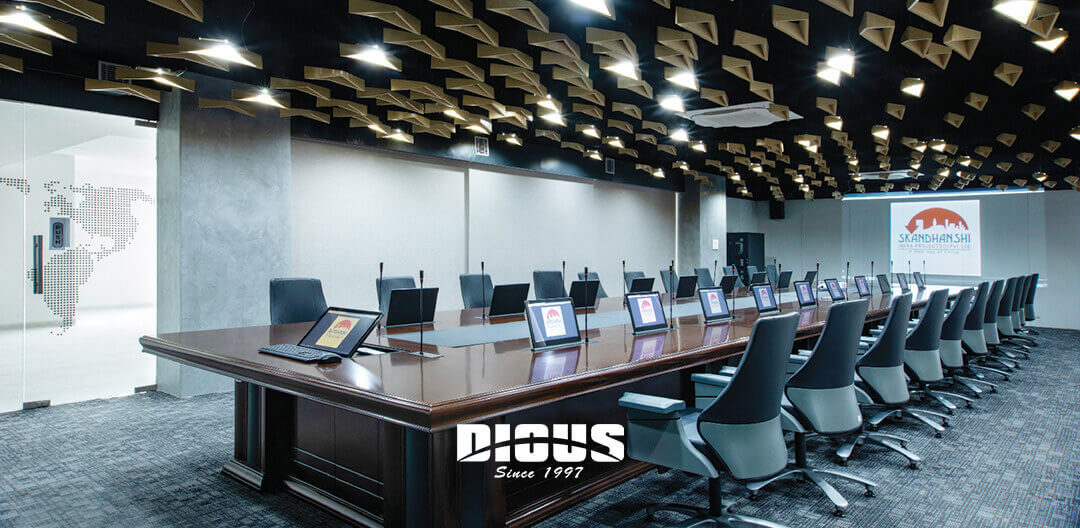 Customized wood veneer painting conference table was demanded with lift screen for better view. The human-oriented designs allow discussions and collaborations to unwind smoothly and productively.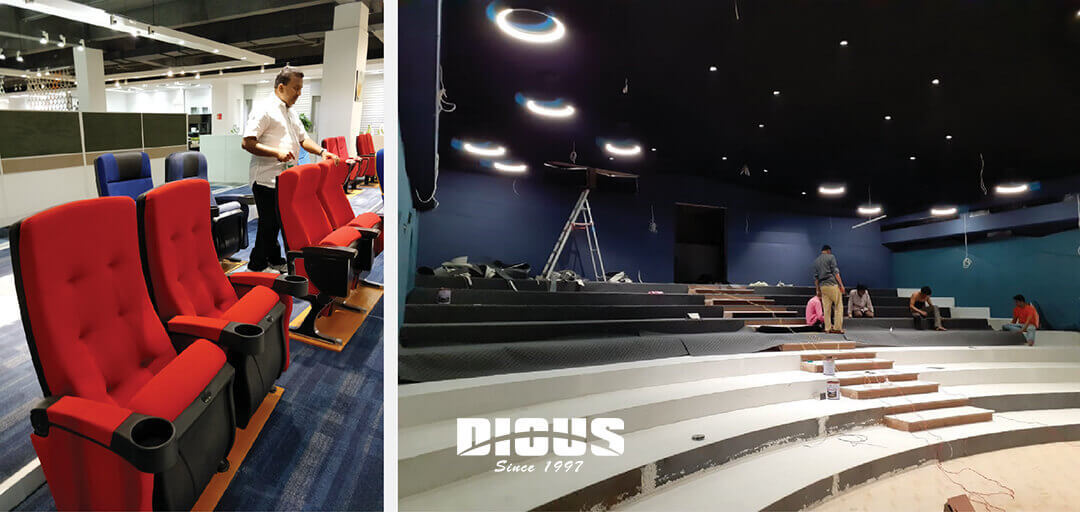 Auditorium chairs selection in Dious showroom and installation at site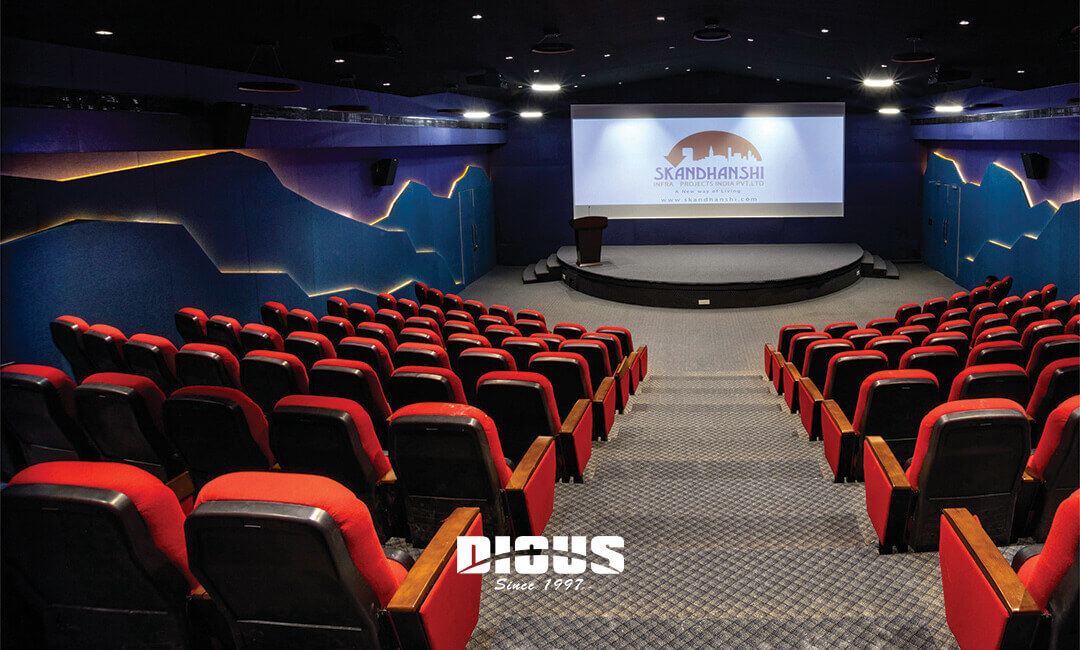 Auditorium after furnishing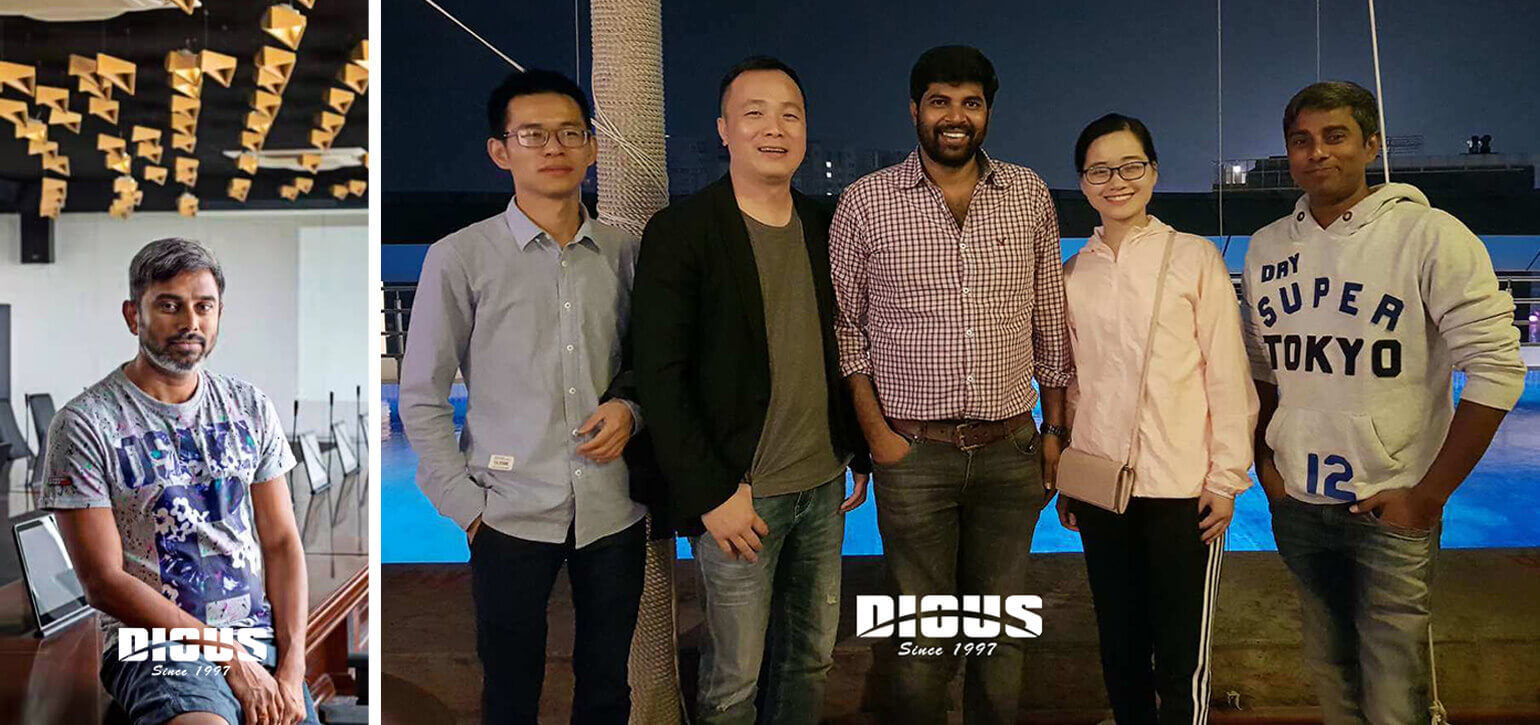 Chief Architect: Mr. Hanumantha Rao Mr. Hanumantha Rao together with our Partner Mr. Jay and Dious business team
We have a 40-member overseas sales team, over 100 R&D and QC engineers, and 20 graphic & renderings designers, helping to fulfill your demand on customized workspaces with profesional service and quick response. If you are intersted in customizing your workplace, pls contact us.
stmicroelectronics,working,office furniture design,furniture solution
REFER TO OTHER CASES
---
undefined
No.422, Jin'ou Road, Jianghai District, Jiangmen City, Guangdong, China
Follow Us