Dious brings Top business furniture solutions to attend CIFF Guangzhou 2023
As a commercial furniture supplier,Dious will attend CIFF Guangzhou 2023 to display our latest business furniture. This article will show our main business furniture solutions in advance to let readers appreciate the charm.
---
Time of issue:2023-03-22
Dious, a leading provider of business furniture solutions, is all set to participate in the upcoming Guangzhou International Furniture Fair (CIFF) 2023 from March 28 to 31. The event will showcase advanced commercial furniture solutions from around the world. As an industry leader, Dious is very honored to attend this event as it allows us to showcase our latest and most innovative business furniture designs. We also sincerely invite visitors to appreciate the charm of our commercial furniture solutions at Booths Area A, S4. 1B11, S4. 1C11 and S4. 1D11 during the exhibition.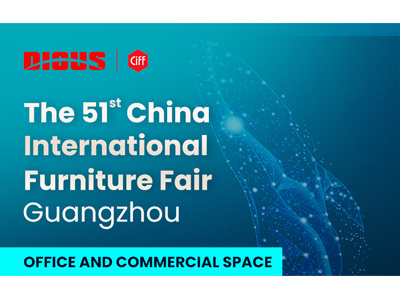 The Aim of Guangzhou CIFF 2023
The Guangzhou International Furniture Fair (CIFF) is not just any furniture event. This event sets the tone for the furniture industry in Asia and worldwide. From the latest design concepts to the most innovative manufacturing technologies, this is where the furniture industry comes together to create, collaborate, and inspire.
This year's CIFF promises to be bigger and better than ever before. With a focus on promoting the latest trends and designs in business furniture solutions, the event is expected to be a center of originality and advancement. Manufacturers, suppliers, buyers, and designers will converge at the fair to showcase their products, network with industry professionals, and explore new business opportunities.
Appreciate Dious' Business Furniture Solutions in Advance
Dious is set to take center stage at the CIFF Guangzhou 2023 event, where we will showcase our stunning production lines. We have built a solid reputation for designing and manufacturing business furniture solutions that look great and are highly functional. Visitors will witness the charm and quality of our furniture products. To inform visitors about our services in advance, we will introduce our main production lines, some of which will be presented at the event for you to appreciate in person.
1.Commercial Tables
One of the highlights of our production lines is Dious's impressive range of commercial tables, including meeting room tables, conference tables, training tables, reception desks, coffee tables, and modern office desks. Dious offers tables that come in different sizes, shapes, and materials to cater to clients' varying needs. Whether you want a spacious boardroom table or a modern office table design, Dious has you covered.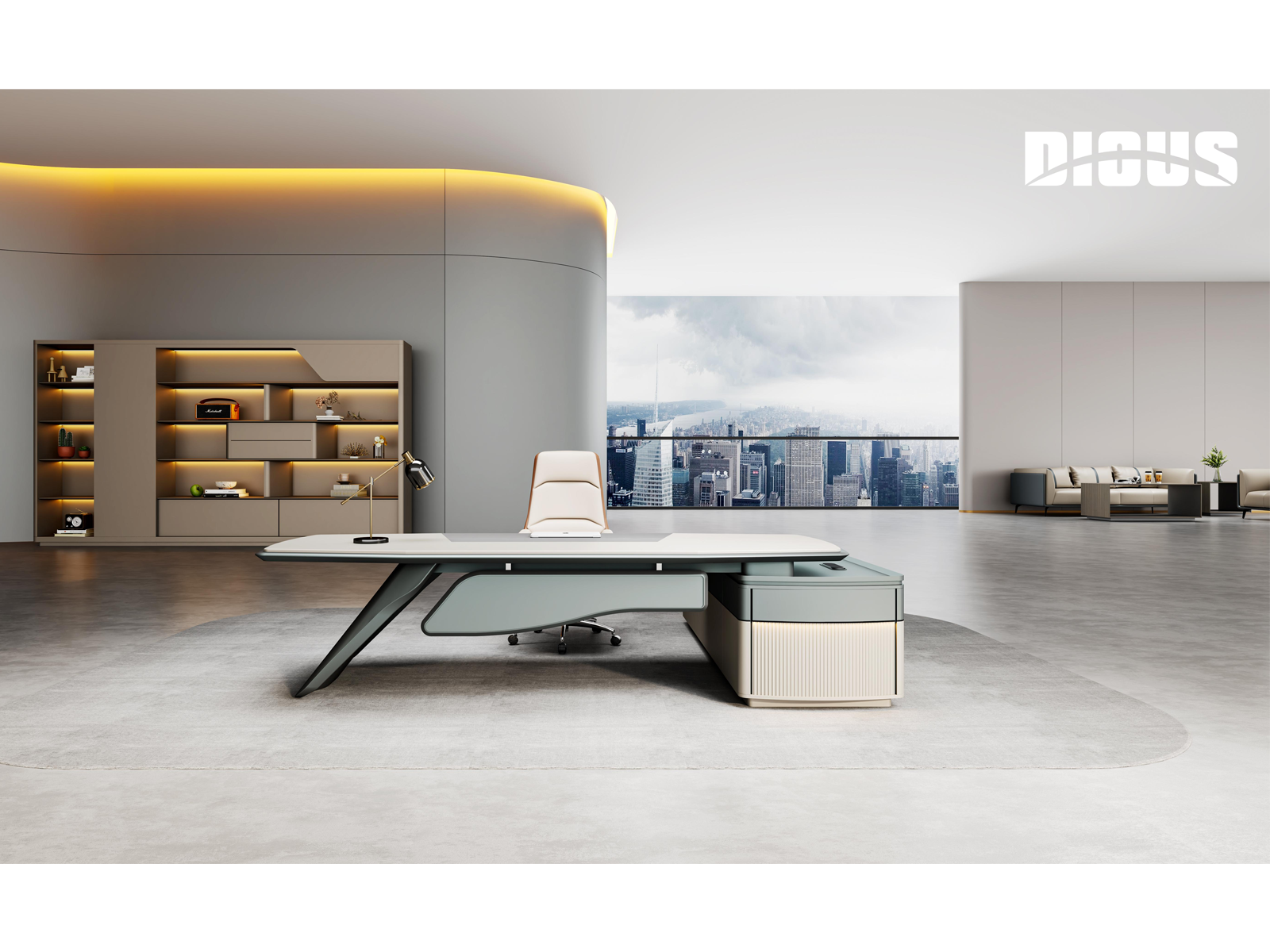 2.Commercial Workstations
Another noteworthy aspect of Dious's production lines is our workstations, which are designed to create a comfortable and efficient workspace for employees. Dious's workstation designs are highly functional and incorporate features such as adjustable height desks, ergonomic chairs, and storage solutions to maximize productivity and reduce workplace injuries. With Dious's business furniture solutions, employees can work efficiently without worrying about discomfort or strain.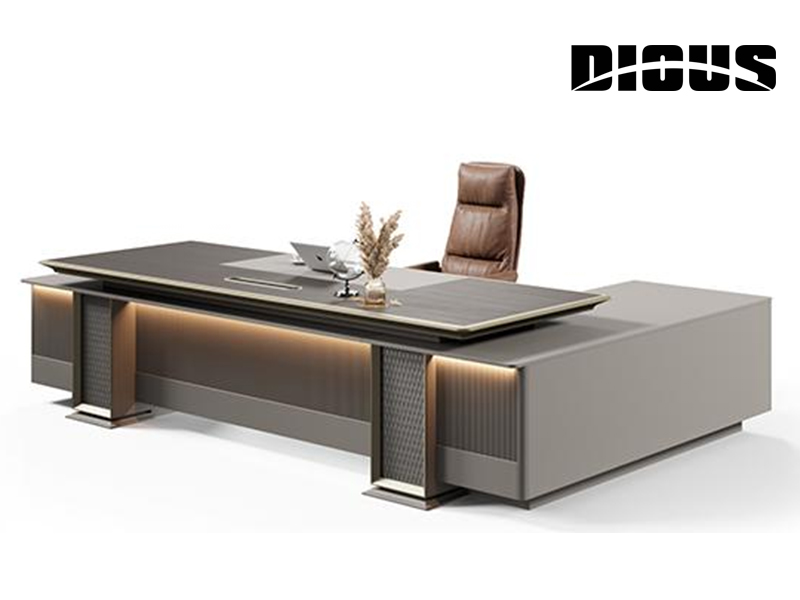 3.Commercial Storage Solutions
In addition to tables and workstations, Dious also offers an impressive range of storage solutions. Businesses have varying storage needs, and Dious recognizes that. Therefore, we offer a wide range of filing cabinets, bookcases, and shelving options, designed to meet the unique storage needs of businesses. These business furniture solutions are designed to optimize space and improve organization, making it easier for employees to work more effectively and efficiently.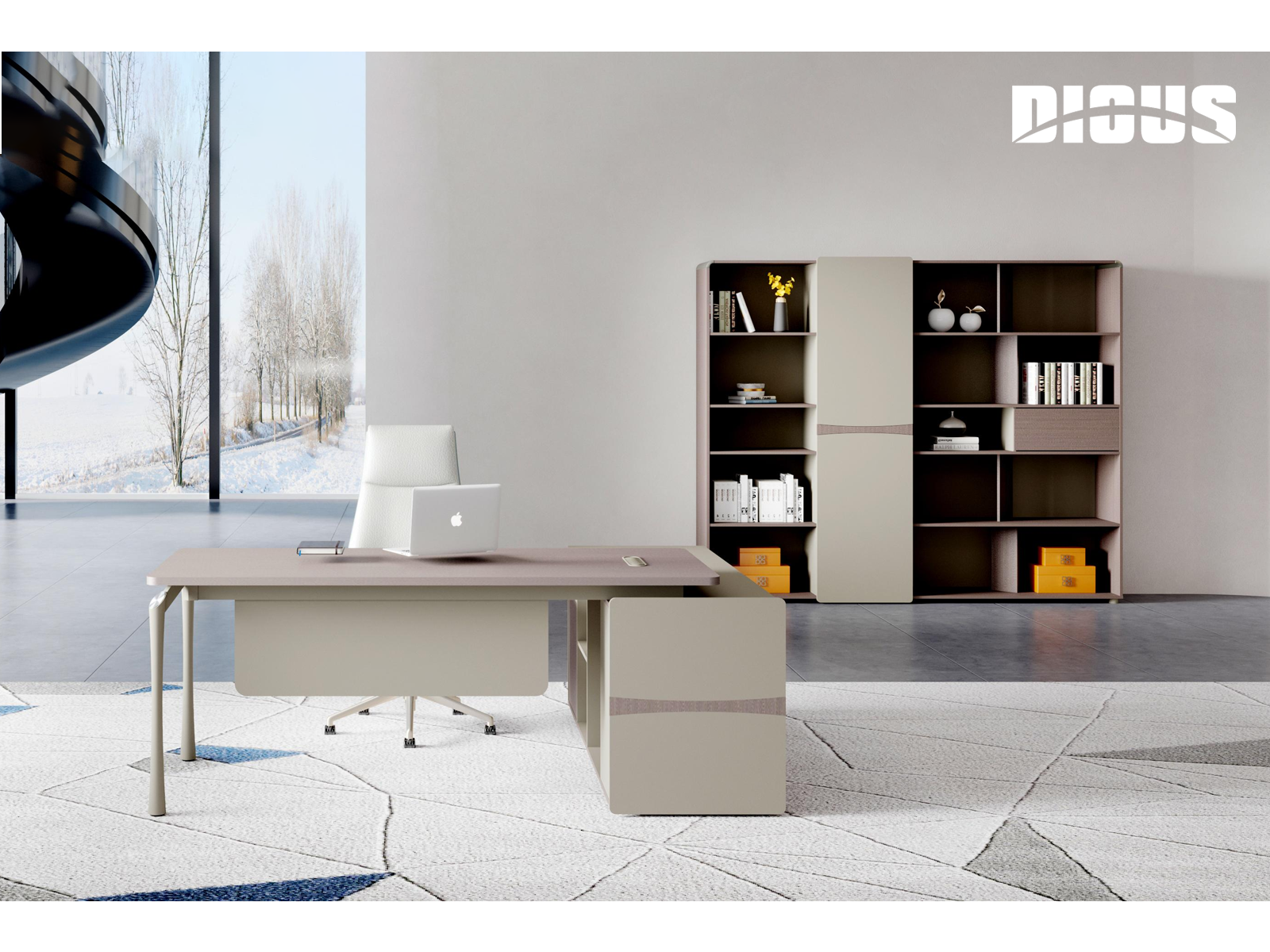 4.Business Seating
Finally, Dious's range of seating options is sure to impress. We understand that comfortable seating is essential for any workspace, whether an office, a conference room, or a waiting area. Dious offers a range of chairs and sofas that provide comfort and support while also adding to the aesthetic appeal of the workspace. These chairs come in different styles, materials, and colors to complement other executive office ideas.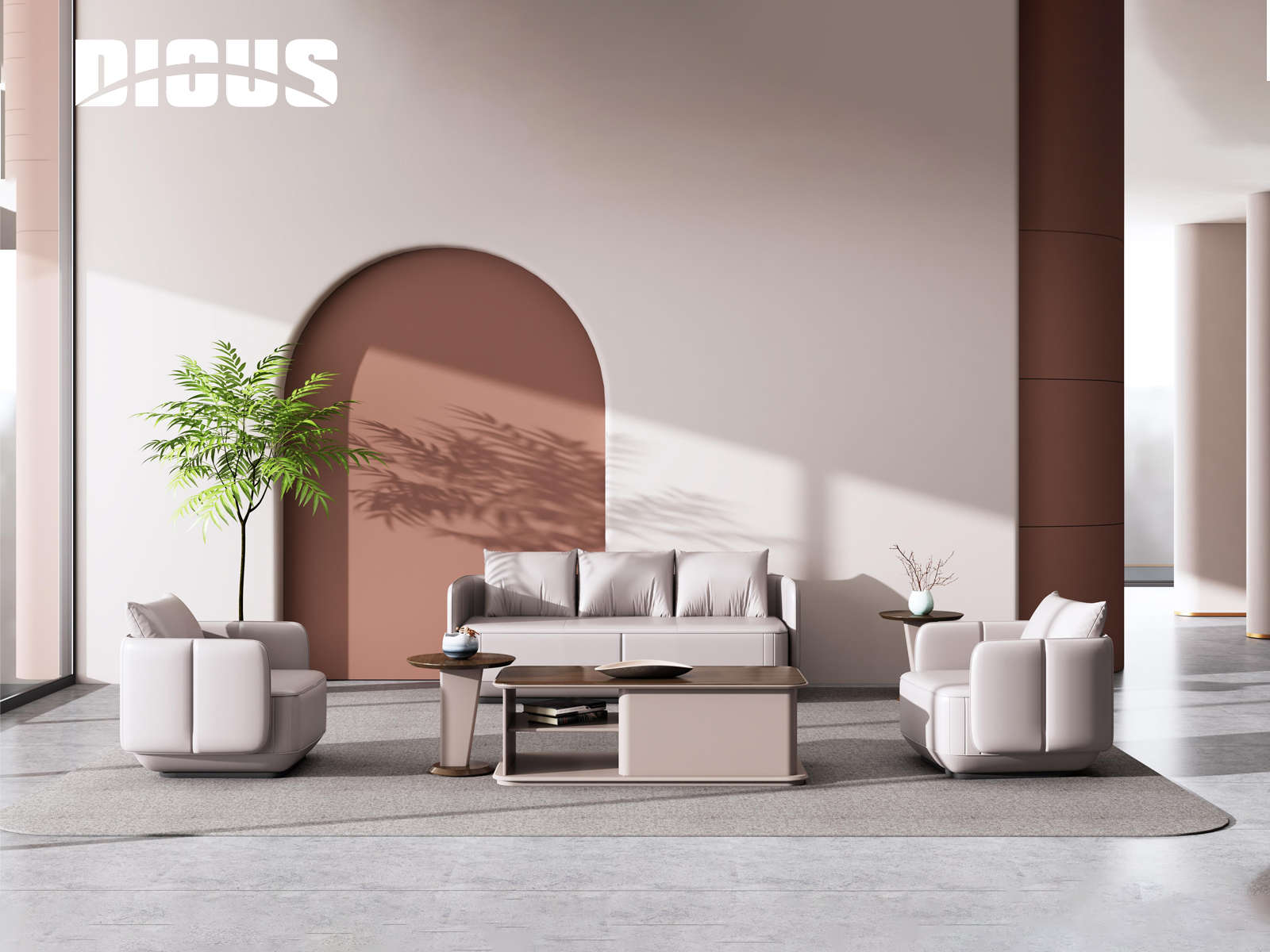 Conclusion
Attending the Guangzhou International Furniture Fair (CIFF) 2023 is a significant step for us. By exhibiting at CIFF, Dious will be able to demonstrate these qualities and showcase our commitment to providing high-quality and advanced business furniture solutions. We will offer visitors a chance to appreciate the charm and quality of our commercial furniture products. And we invite industry professionals and potential business partners to our booth for further opportunities and collaborations. With a focus on expertise, advanced technology, customization, and eco-friendliness, Dious is an excellent choice for businesses looking for quality and advanced furniture solutions.
business furniture solutions,CIFF Guangzhou 2023,modern office table design
PUPULAR NEWS
---
undefined
No.422, Jin'ou Road, Jianghai District, Jiangmen City, Guangdong, China
Follow Us