How to Create a Modern Meeting Room?
There is no doubt that meetings are important aspects of work. For this reason. It's important to dedicate a meeting space to your employees and clients. A good meeting room provides an excellent environment and gives your organization a great impression. In addition to that, a meeting room is specifically created to keep the information confidential. Therefore, you will not worry about your sensitive business deals. Let's explore and understand more about the modern meeting room.
What is an ideal meeting room?
An ideal meeting room should have a conducive space to accommodate everyone a favorable arrangement, comfortable furniture, and a great location. Moreover, it should offer privacy, more focus, and support services like WiFi and catering services.
9 ideas for creating the modern conference room
A conference room should focus more on the meeting to promote communication, collaboration, and connectivity while reducing distracting elements.
Here are some of the tips to consider:
Location and space: you should consider the attendance. Ensure you find a location that people will find easily. They should not feel like they struggled to find. Moreover, make enough room to accommodate everyone. Check the settings of the furniture to ensure they are movable.
Lighting: natural lighting is best compared to artificial lighting. People should not feel like they are in a factory. Additionally, you can add LED lighting for illumination and overhead lights for brightness. Don't forget dimmers to adjust the lighting.
Furniture: the type of chairs and tables you use will encourage brainstorming. For instance, a round or square table will bring people together. High-quality chairs ensure individuals are comfortable and can sit for long meetings.
Amenities: have a list of equipment like projectors, flip-chart, and whiteboards for presentation.

Support services: a conference room should have a good WiFi connection, office support services, and catering for snacks and coffee.

Layout: the meeting agenda will help determine a suitable layout. Small tables and several chairs will work magic for socialization. Ergonomic chairs promote movements, hence long-term health benefits.
Accessibility: create a meeting room that everyone can access, including people living with a disability.
Acoustics: remove surfaces that bring excess reflections or reduce the ambiance. Ensure you check the audio equipment like microphones and speakers.
Interactive touch screen: the applications help employees to brainstorm and collaborate.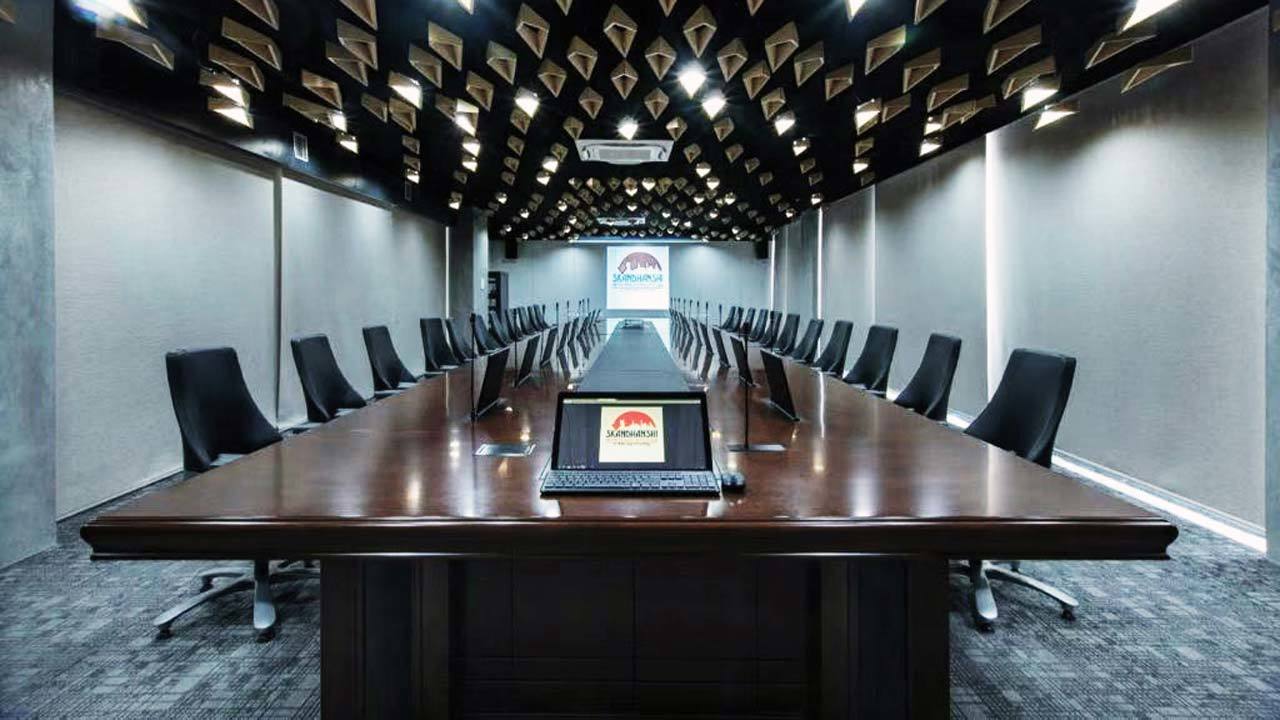 Start designing according to room function
The conference agenda will help decide the type of design that is suitable. For instance, a boardroom setup is great when the meeting is formal or intends to pass certain information. Suppose the workers need to socialize, then the space needs small tables and several chairs.
A great meeting room makes all meetings successful. Therefore, it's essential to consider the kind of room. That said, a modern meeting room offers a great impression. A professional setting shows your seriousness. Also, when there is more focus, your team becomes productive hence wasting less time on distractions.
Choose suitable meeting room furniture
The type of chairs and tables you choose determines the success of a meeting. That said, the most important thing is where you buy them. Dious has been a professional furniture manufacturer since 2005 and the company provides high-quality meeting tables and chairs. It also manufactures other products like veneer or MFC executive desks, staff office tables, workstations, ergonomic mesh and leather chairs, reception desks, coffee tables, file cabinets, mobile pedestals, etc. These products are made from eco-friendly materials and come in fashionable and various designs. You can find quality and affordable furniture solutions for all spaces here at Dious.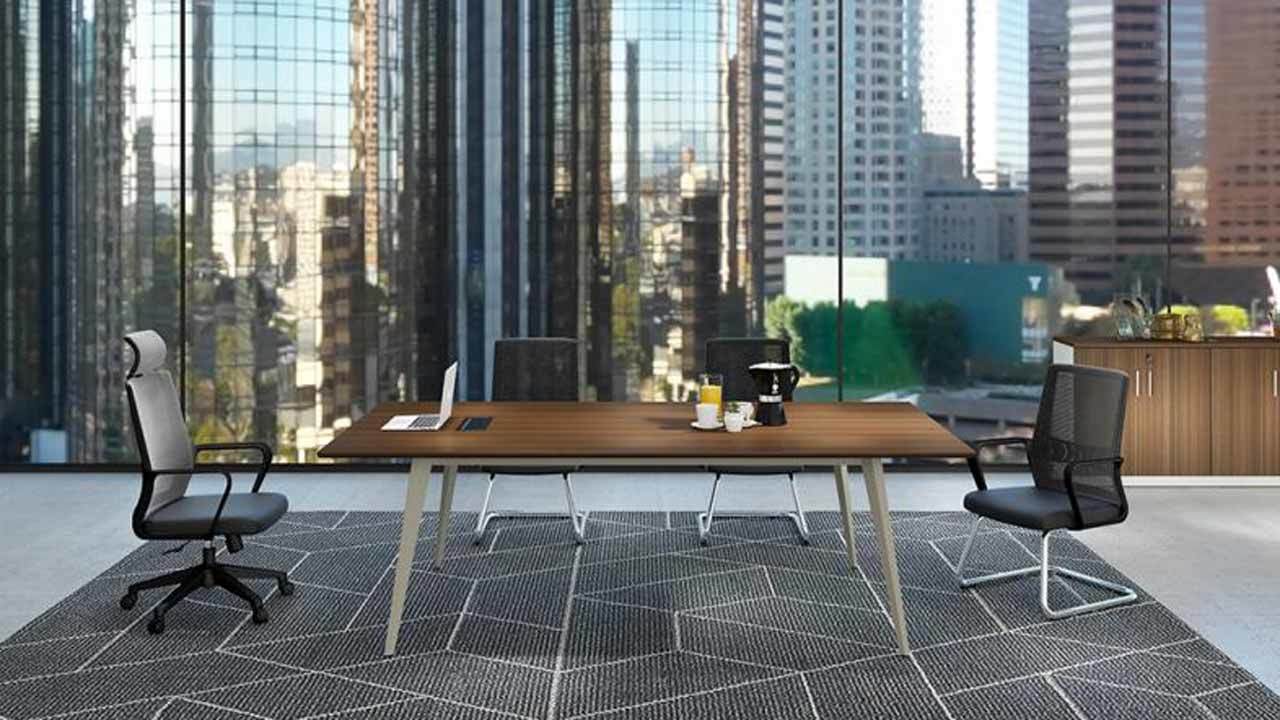 Dious, provides solutions for your custom requirements
If you want to design an excellent modern meeting room but don't know how to do and which furniture you need, why not choose Dious to help you?
Dious offers one-stop solution even though as a manufacturer. It will always provide suitable solutions according to your custom thoughts and office environment. It can offer layout suggestion and free rendering, solution PPT presentation and cases videos display, different showrooms and stores VR, etc.

As for meeting and conference space, Dious has various options and designing tips that satisfies all your requirements. There are plenty of elegant office furniture series with the product range of meeting tables, like Riyadh, London, Paris, NY, Miami, Vegas, Chicago and KB series, which are all high-valued with attractive prices.
Dious knows the importance of working efficiency, so Dious groups try their best all the time to create an ideal modern collaborative space. Choose Dious and light up your workspace.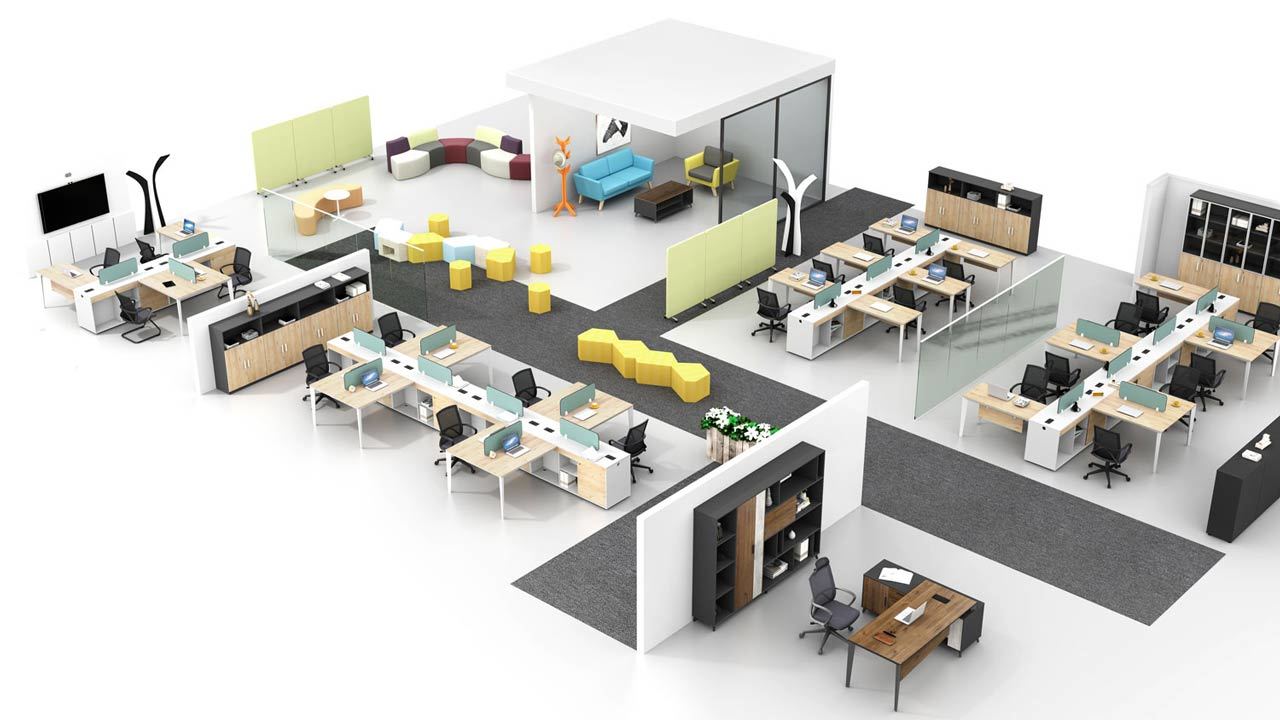 What Can We Do for You

ODM & OEM

Customization

Fast Delivery from Stock

CAD Layout & Rendering
No.422, Jin'ou Road, Jianghai District, Jiangmen City, Guangdong, China
Follow Us