DIOUS Furniture: Combining Comfort and Sustainability in Executive Chairs
Executive chairs have become a staple in modern working environments, providing comfort and style to office spaces. However, with so many options available on the market, it can be challenging to find a chair that combines comfort, durability, and sustainability. DIOUS Furniture is a leading commercial furniture manufacturer that has taken on this challenge and is committed to delivering green and comfortable workspaces for our clients. You may try to ask "are executive chairs comfortable" for some time, let us explore!
Introducing DIOUS Furniture
DIOUS Furniture is a global leader in commercial furniture manufacturing, offering a wide range of products and solutions for all kinds of workspaces. our comprehensive solution proposals are based on our wide-range products and customized options, ensuring that our clients' unique needs are met. More importantly, DIOUS Furniture is dedicated to creating sustainable workspaces by integrating energy-saving policies into our work and design.
Are Executive Chairs Comfortable
One of the most popular products from DIOUS Furniture is the DT-8502 Executive Chair. These chairs are available in high and low backs, as well as steel frame supported designs, combining classic beauty and modern aesthetics. But the real question is, "are executive chairs comfortable?" The answer is yes, and here's why:
Ergonomic Design: The DT-8502 Executive Chair is designed with different widths of the back from the top to the end upon the seat cushion, releasing the pressure of the shoulders and promoting ergonomic and health care.
Height-Adjustable Swiveling Chair: The height-adjustable swiveling chair offers different positions of tilting and height to suit different people's needs for working or resting, ensuring maximum comfort during extended periods of sitting.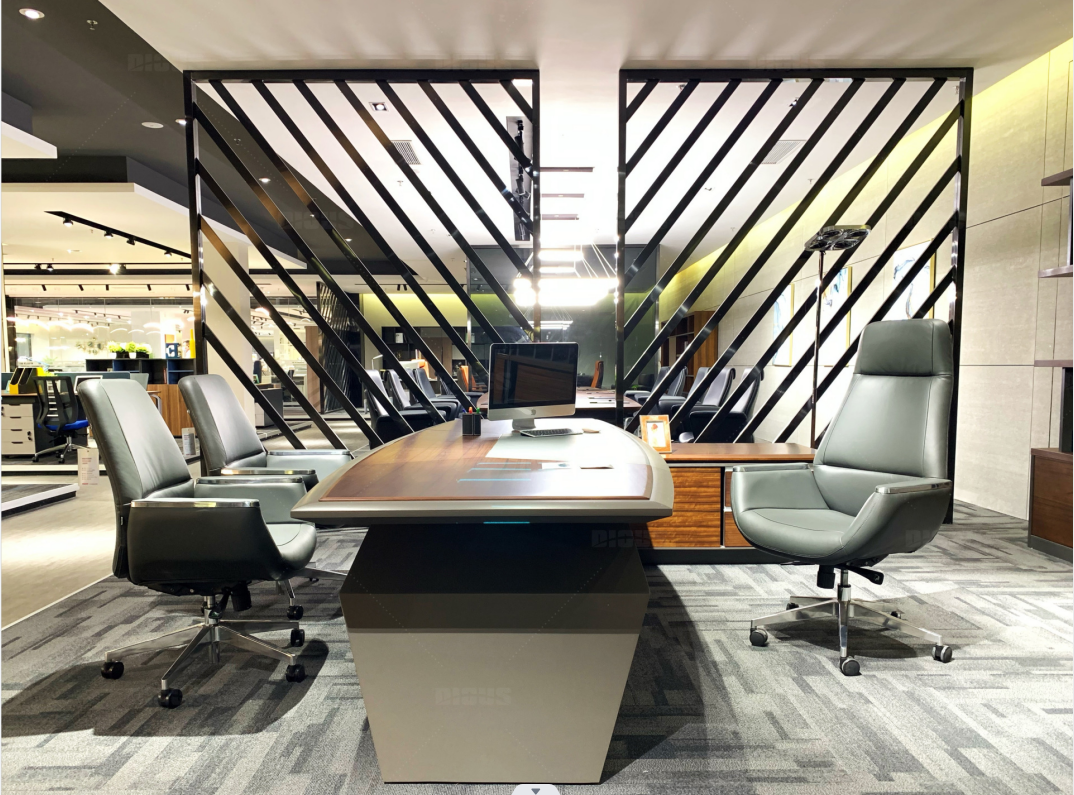 Quality Materials: DIOUS Furniture sources and controls materials responsibly and carefully, ensuring that every component of the chair is of the highest quality and built to last.
Sustainability and Carbon Neutrality
DIOUS Furniture incorporates sustainability principles in our products' design, ensuring we have a long life cycle and contribute to nature and the human environment. we undertake obligations to the national path towards peak emissions and carbon neutrality, making efforts to reduce the effects of global warming and other possible aspects of the life cycle. This commitment to sustainability empowers customers to make conscious choices when selecting furniture for our workspaces.
Conclusion
DIOUS Furniture is an excellent option for anyone looking for high-quality executive chairs that are comfortable, durable, and sustainable. our commitment to sustainability provides peace of mind to customers, knowing that we are making a positive impact on the environment and contributing to a better future. So, the next time you ask yourself, "are executive chairs comfortable?" remember DIOUS Furniture and its DT-8502 Executive Chair.
What Can We Do for You

ODM & OEM

Customization

Fast Delivery from Stock

CAD Layout & Rendering
No.422, Jin'ou Road, Jianghai District, Jiangmen City, Guangdong, China
Follow Us