Elevate Your Office Style with DIOUS Furniture's Modern Coffee Table Designs
When it comes to creating an impressive office space, every detail matters. One such detail that can transform the look and feel of your workspace is a modern coffee table designs. DIOUS Furniture offers a stunning collection of modern coffee table designs that combine functionality with exquisite aesthetics. In this article, we will explore the fashion series by DIOUS Furniture, which is crafted with great attention to detail, adding a touch of elegance to any office environment.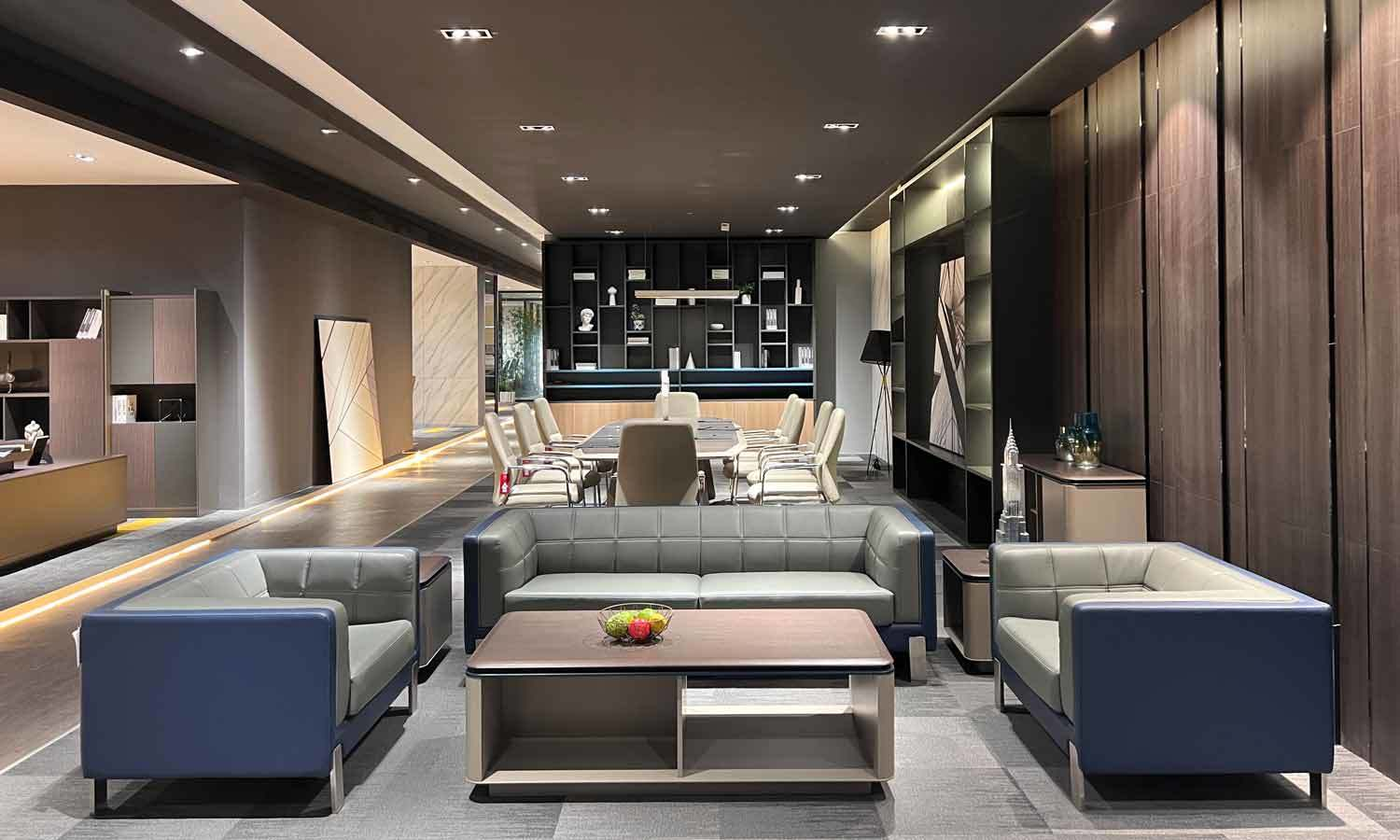 Streamlined Design for a Stylish Statement
The fashion series of coffee tables from DIOUS Furniture boasts a streamlined design that sets it apart from traditional options. With meticulous craftsmanship, every aspect of these coffee tables, including the tabletop, table feet, baffles, and cabinets, is integrated flawlessly. This integration not only enhances the aesthetic appeal but also reflects your extraordinary fashion taste.
Impeccable Craftsmanship for Lasting Elegance
DIOUS Furniture takes pride in its commitment to delivering furniture pieces that are built to last. The fashion series coffee tables are no exception. Each piece is meticulously crafted with precision and attention to detail, ensuring impeccable quality and durability. The use of high-quality materials ensures that these coffee tables withstand the test of time, making them a worthwhile investment for any office setting.
Versatile Functionality for Office Spaces
While the fashion series coffee tables by DIOUS Furniture are undeniably stylish, they are also designed with practicality in mind. These coffee tables offer versatile functionality, catering to the specific needs of office spaces. With ample storage options provided by the integrated baffles and cabinets, you can keep your workspace organized and clutter-free. The tabletop provides a spacious surface for placing essential items like laptops, documents, or even a cup of coffee during brainstorming sessions.
Conclusion
DIOUS Furniture's modern coffee table designs from the fashion series are a perfect choice for enhancing the style and functionality of any office space. With their streamlined design, impeccable craftsmanship, and versatile functionality, these coffee tables are sure to make a lasting impression. By investing in these elegant pieces, you can create an office environment that reflects your exceptional fashion taste while also catering to your practical needs. Elevate your office style with DIOUS Furniture's fashion series of modern coffee tables and transform your workspace into a sophisticated haven.
Read More:
https://www.dious-furniture.com/rectangle-coffee-table
https://www.dious-furniture.com/office-sleeper-sofa
https://www.dious-furniture.com/true-innovations-task-chair
https://www.dious-furniture.com/modular-office-desk
https://www.dious-furniture.com/Spaces_detail/business-office-furniture.html
What Can We Do for You

ODM & OEM

Customization

Fast Delivery from Stock

CAD Layout & Rendering
No.422, Jin'ou Road, Jianghai District, Jiangmen City, Guangdong, China
Follow Us