Hotel Furniture Solution for Suichuan County Long March Advance College
---
Time of issue:Oct 17,2023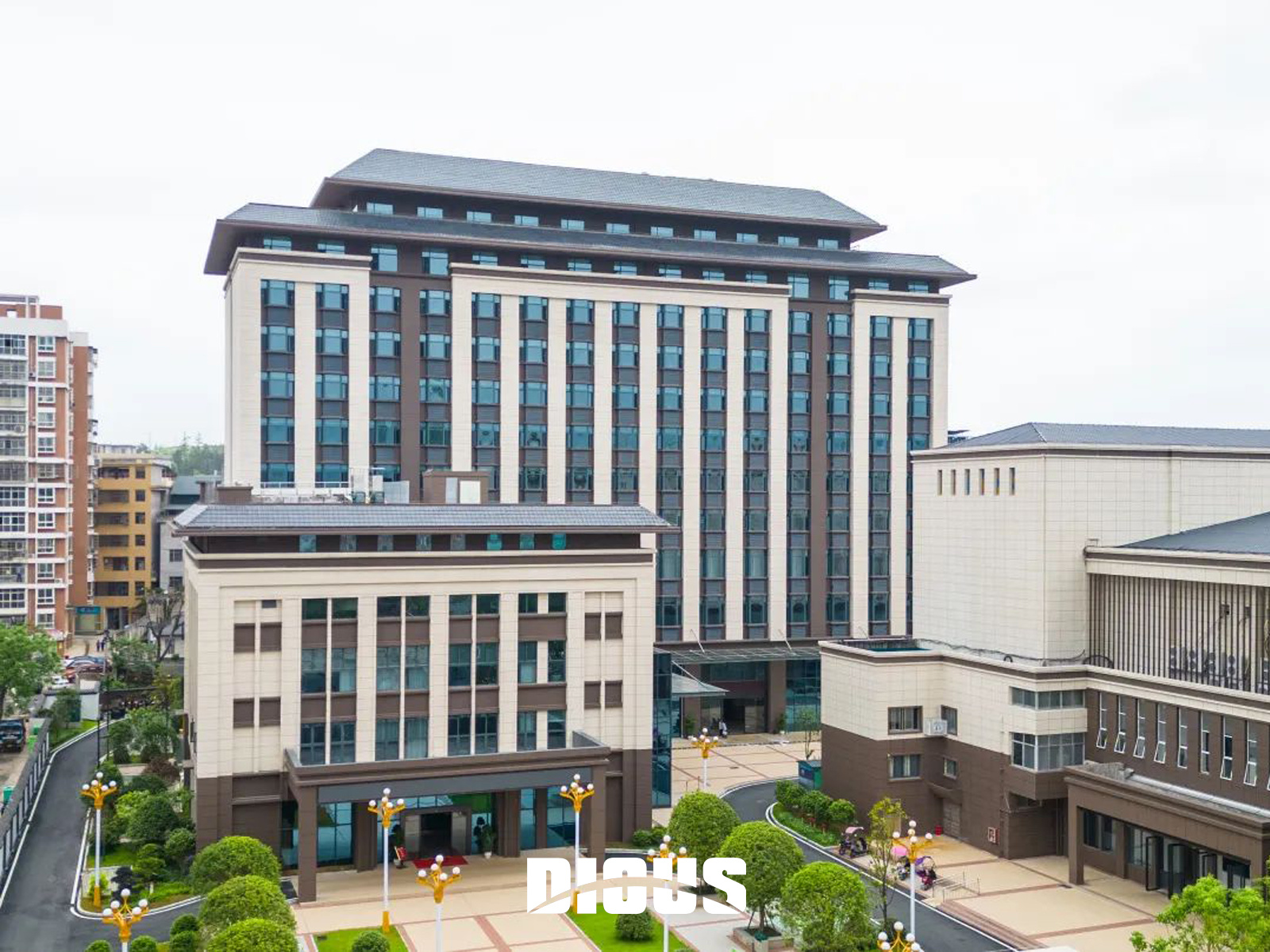 Suichuan County Long March Advance College is not only a comprehensive school but also a platform for displaying the spirit of the Long March. As a government-designated reception hotel, it is also a business hotel for the public. The overall decoration style of the project is modern and concise.
As a hotel furniture manufacturer, Dious is honored to provide hotel furniture solutions and soft decoration facilities for the Long March Advance College.
HOTEL LOBBY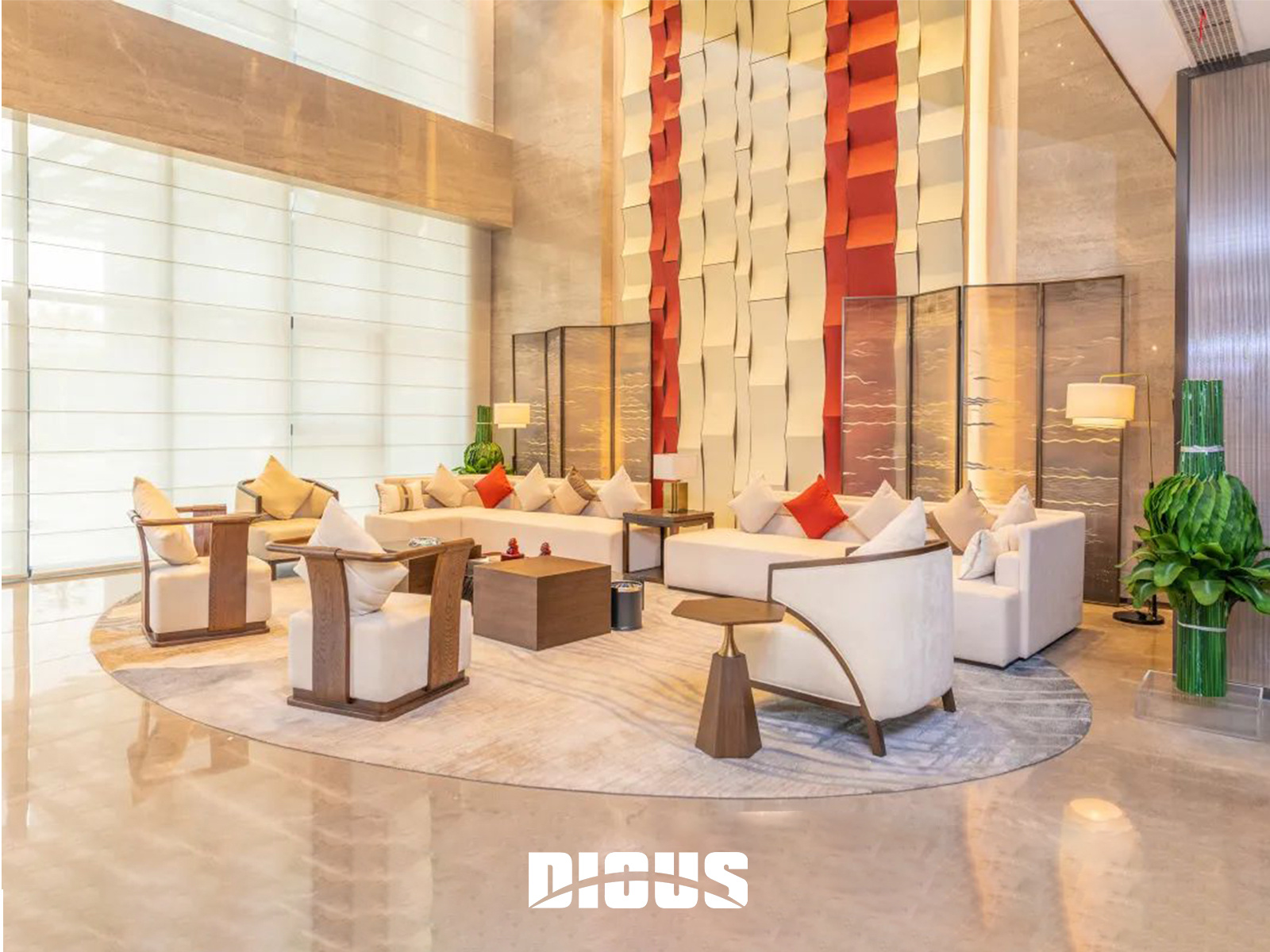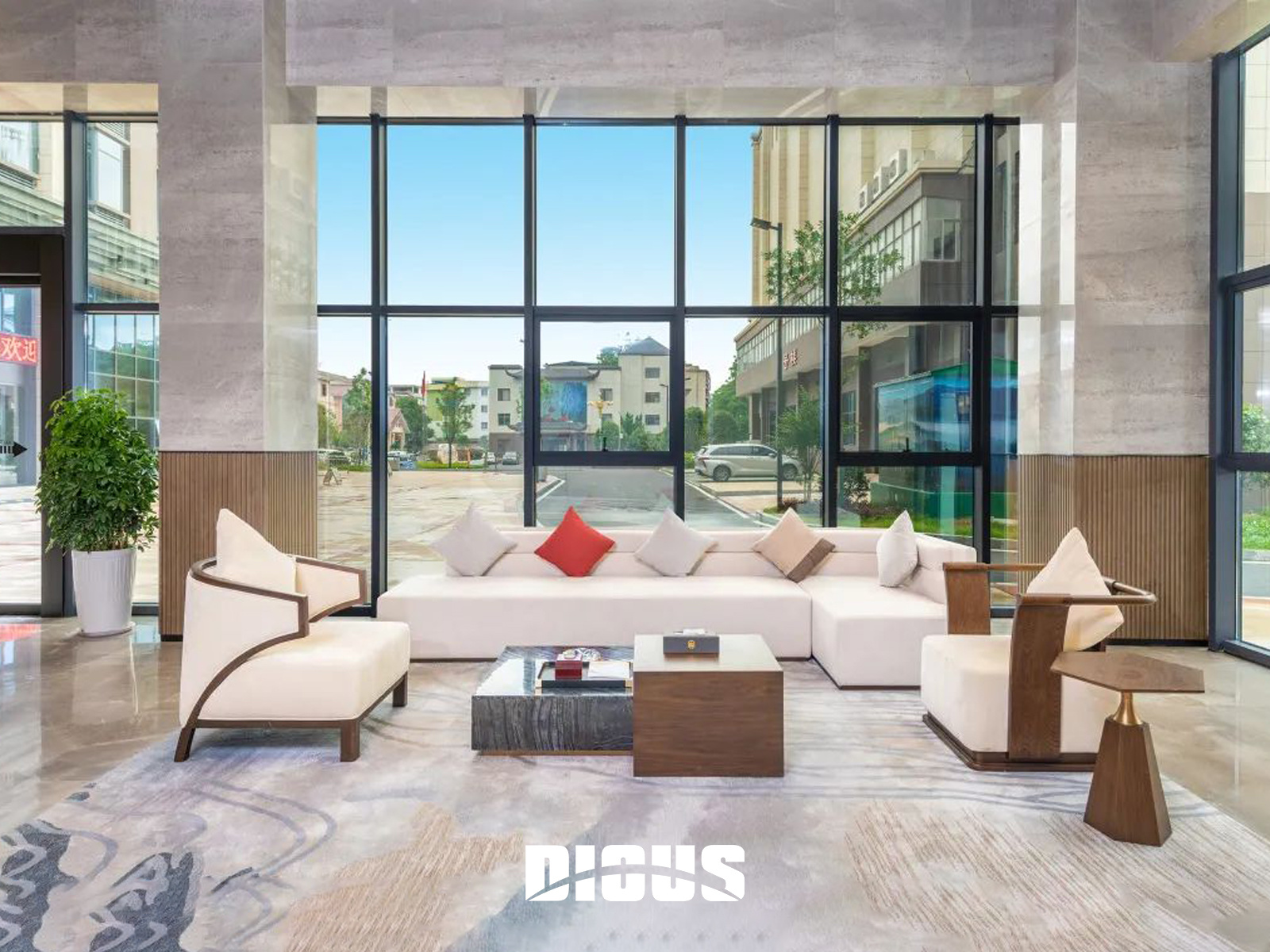 With the inspiration of the red and sincere revolutionary enthusiasm, the lobby reception area uses red and wood as the basic colors to highlight the visual characteristics. The harmonious combination of the solid wood frame sofa and the natural marble coffee table is dignified and magnanimous, elegant and unobtrusive.
THE TEAHOUSE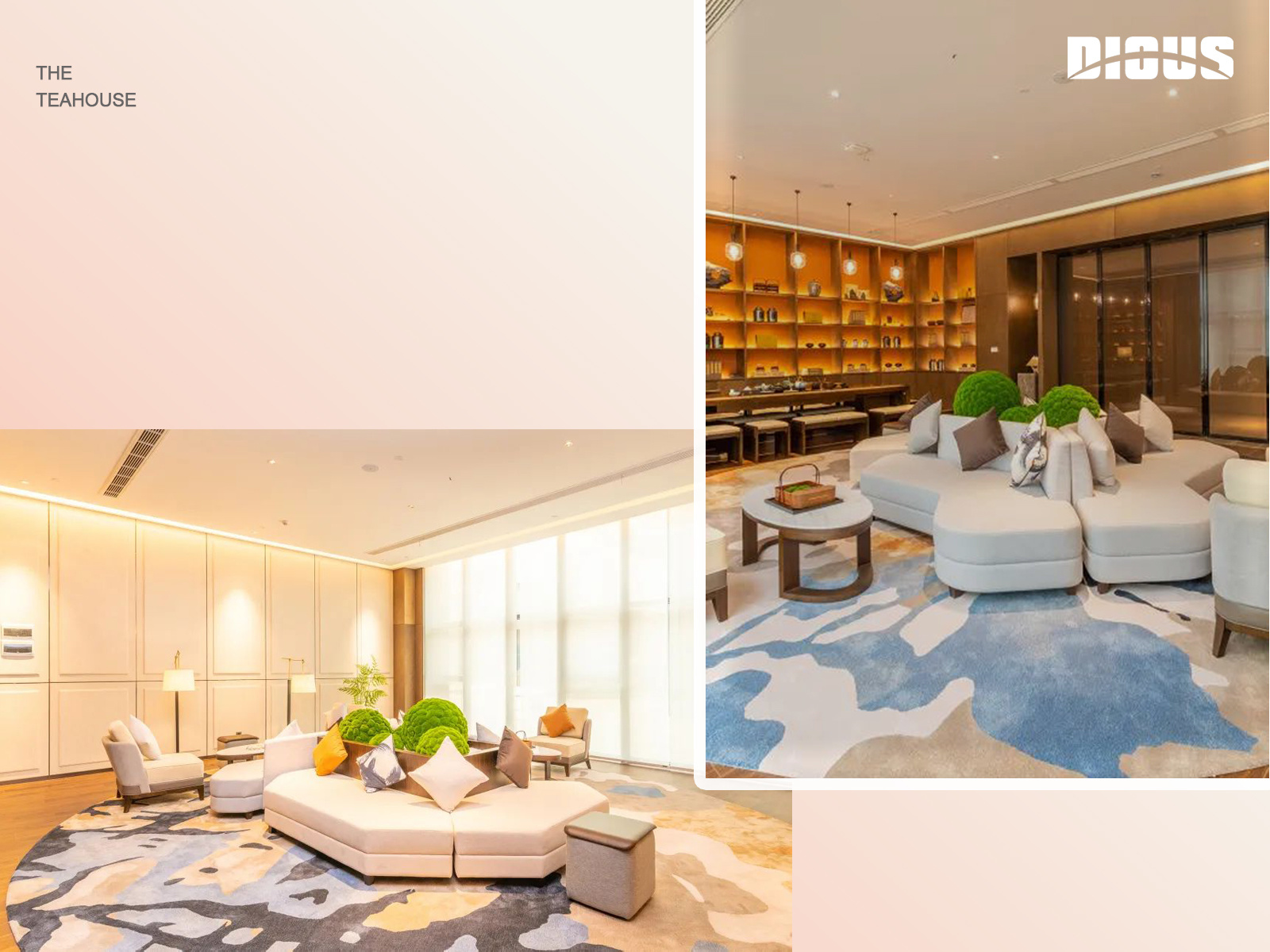 The design of the tea house focuses on the sense of atmosphere, and the solid wood tea tables and chairs in the new Chinese design style create a peaceful environment. Simple and elegant colors, smooth lines, combined with fresh and elegant tea sets, all give a quiet and comfortable experience.
VIP RECEPTION ROOM
With the mountain view as the background, it shows the boldness of the local area. The overall design is mainly calm, with soft and delicate sofas and custom-made high-end carpets, showing the dignity and the sequence of the space.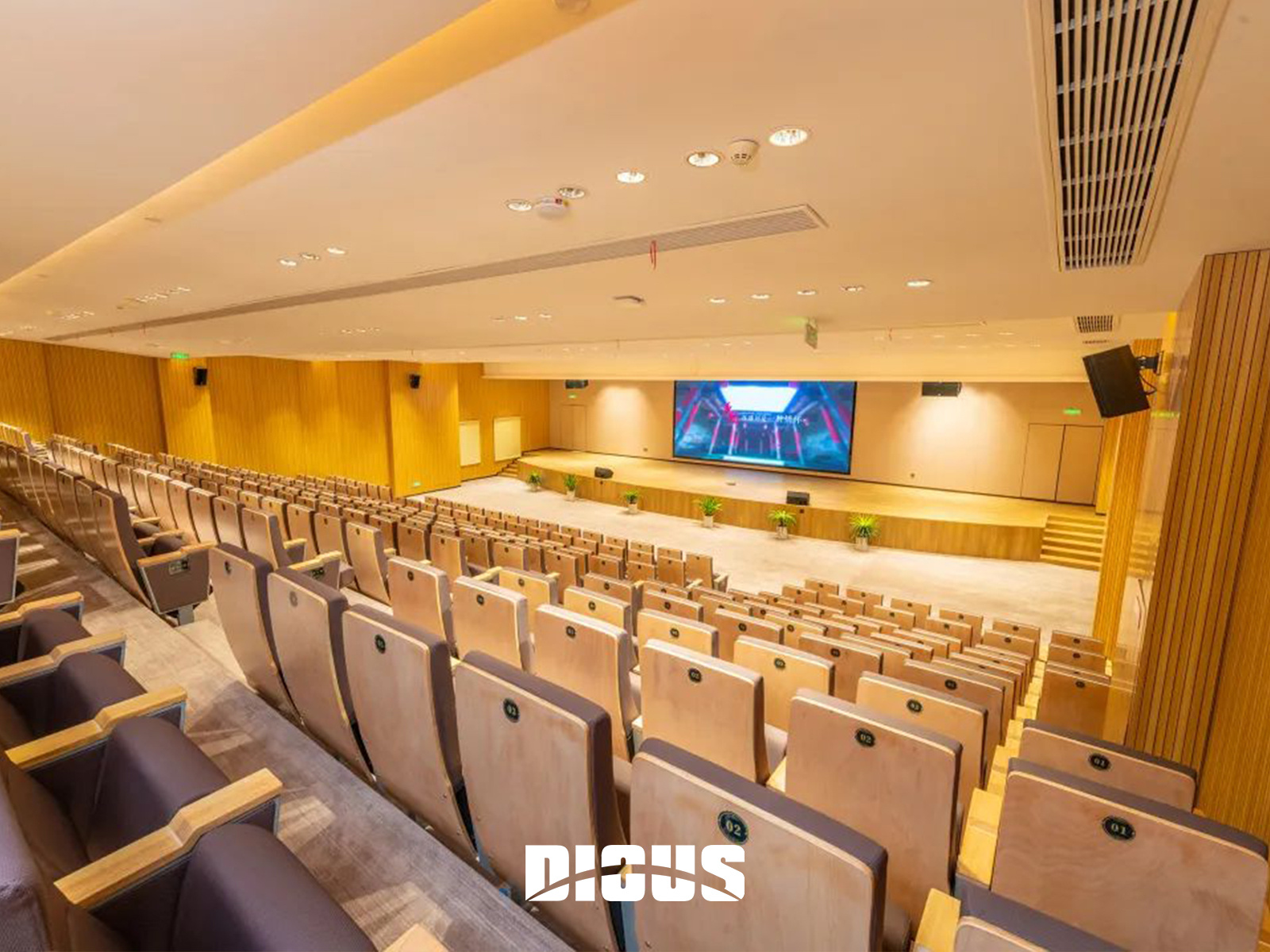 As a multi-functional meeting space, the lecture hall has a neat structure that is more solemn, combined with row seats in warm wood tones, reflecting the majestic space atmosphere.
SELF-SERVICE RESTAURANT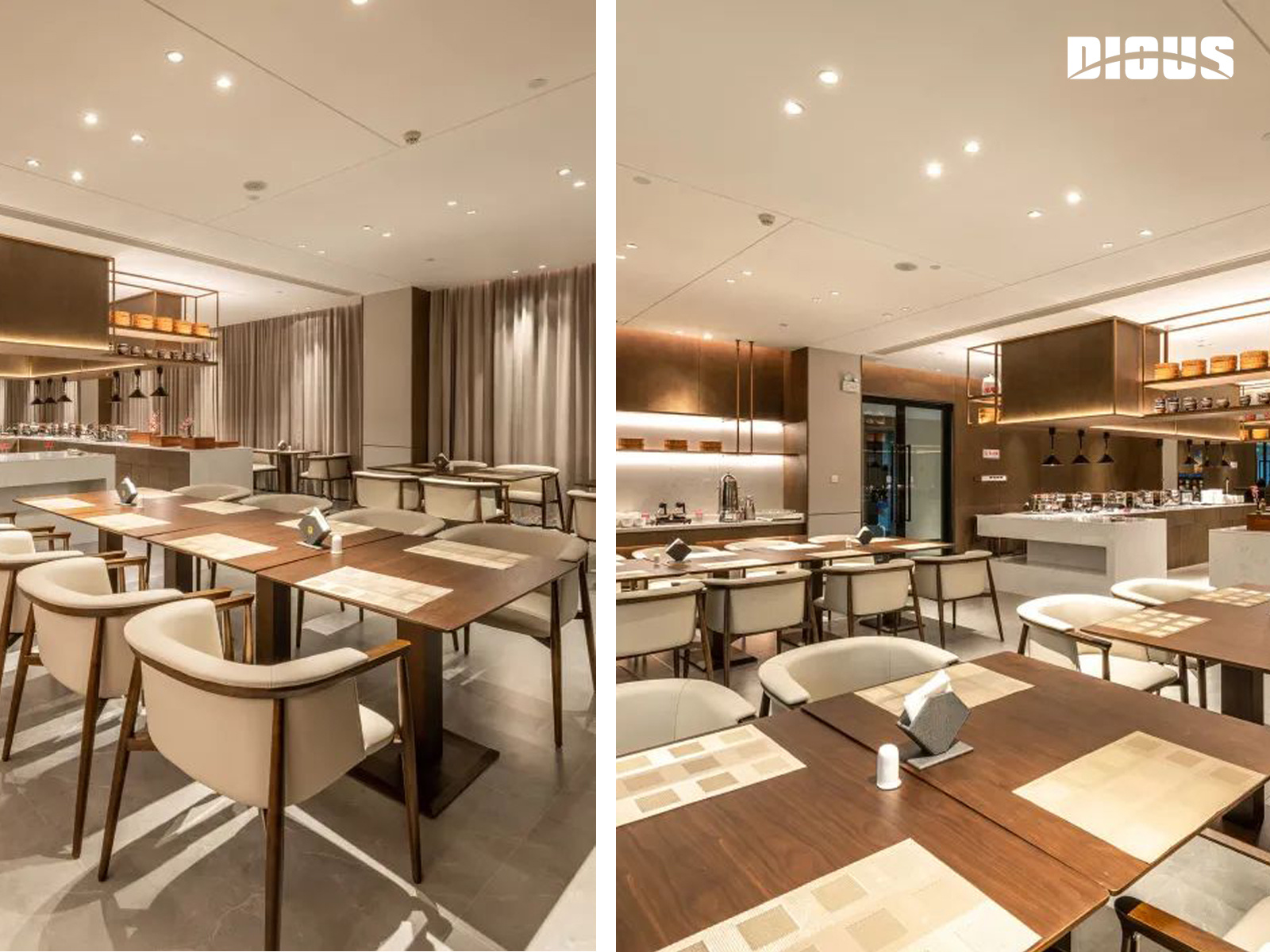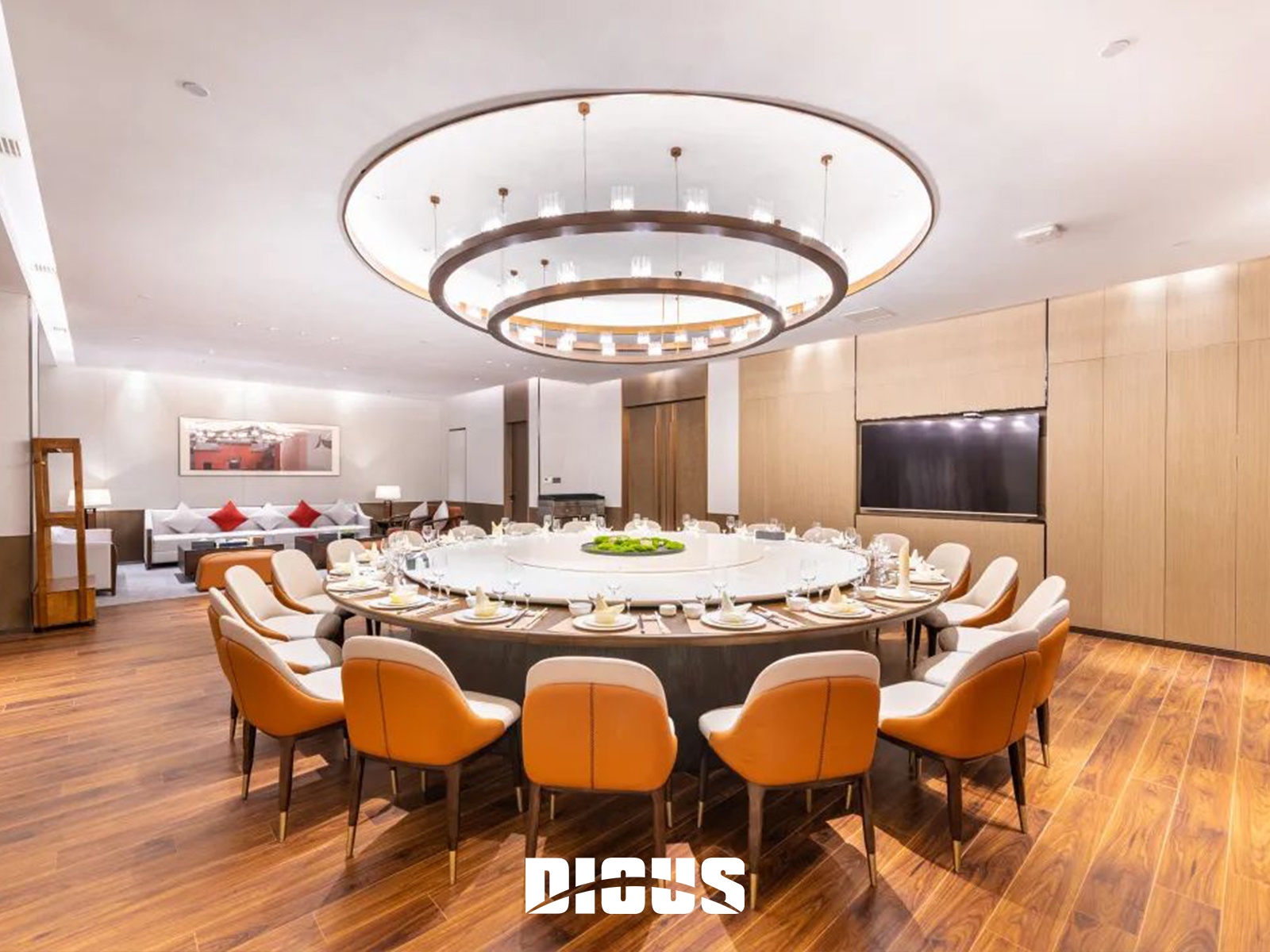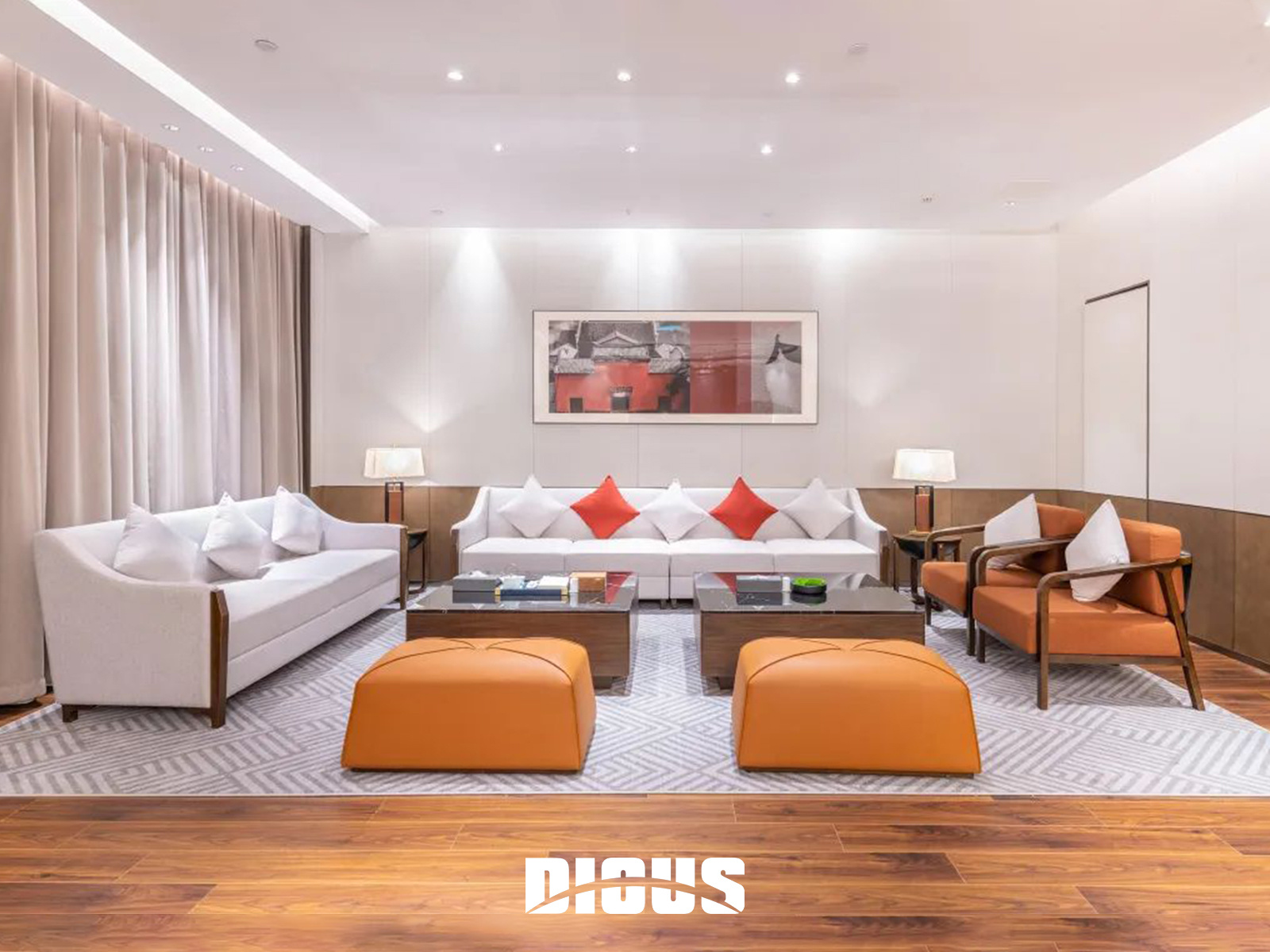 In the restaurant, the high-quality and artistic solid wood dining table presents a soft atmosphere, further enhancing the comfort of the dining environment. The private room space of the restaurant is based on warm colors, and the orange leather dining chairs echo the sofa area, which visually improve the sense of space extension, and the furniture with wooden textures is more textured.
HOTEL ROOMS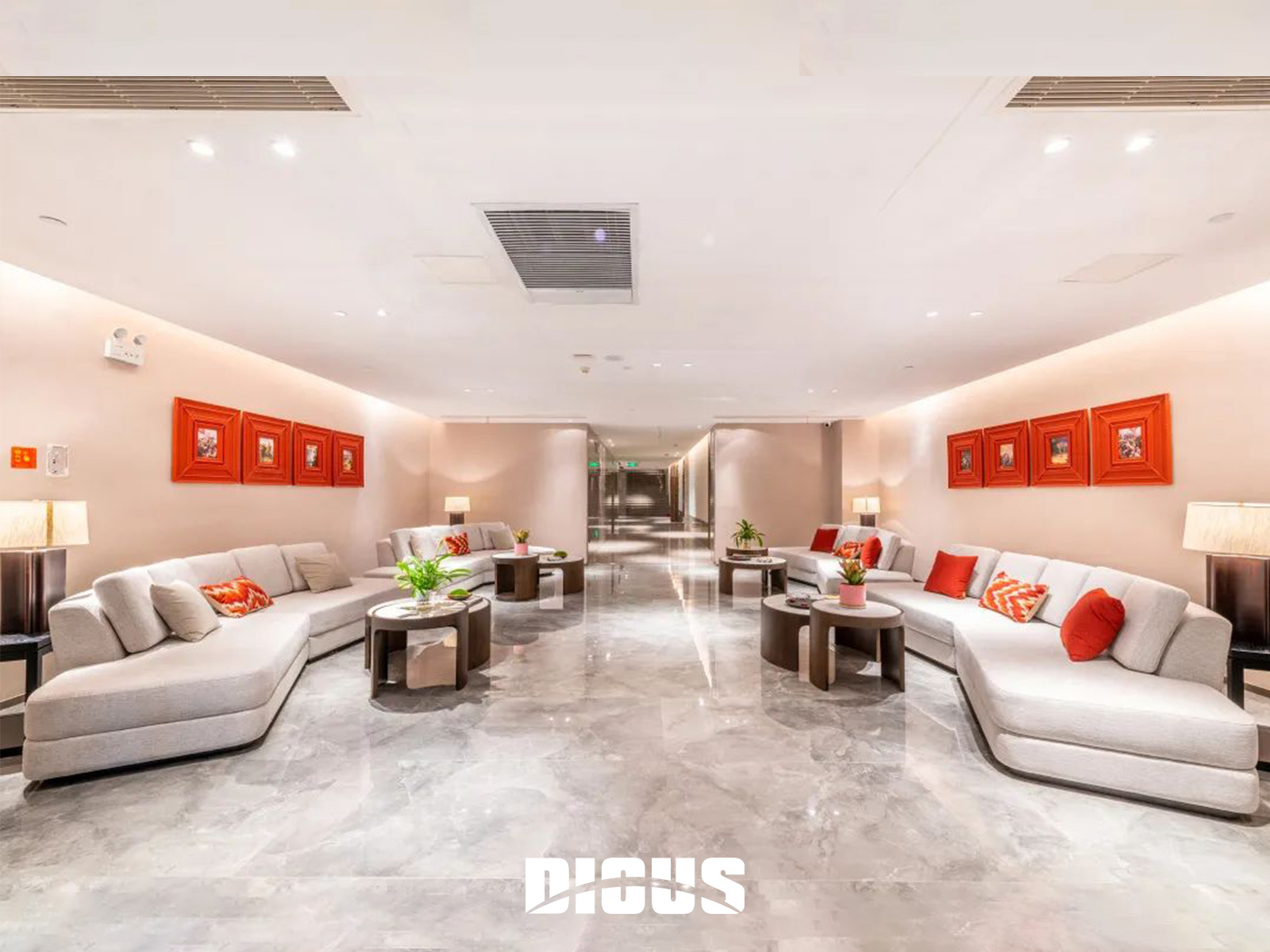 The simple white leather sofa, thick solid wood, and marble coffee table greatly enrich the layering of the space.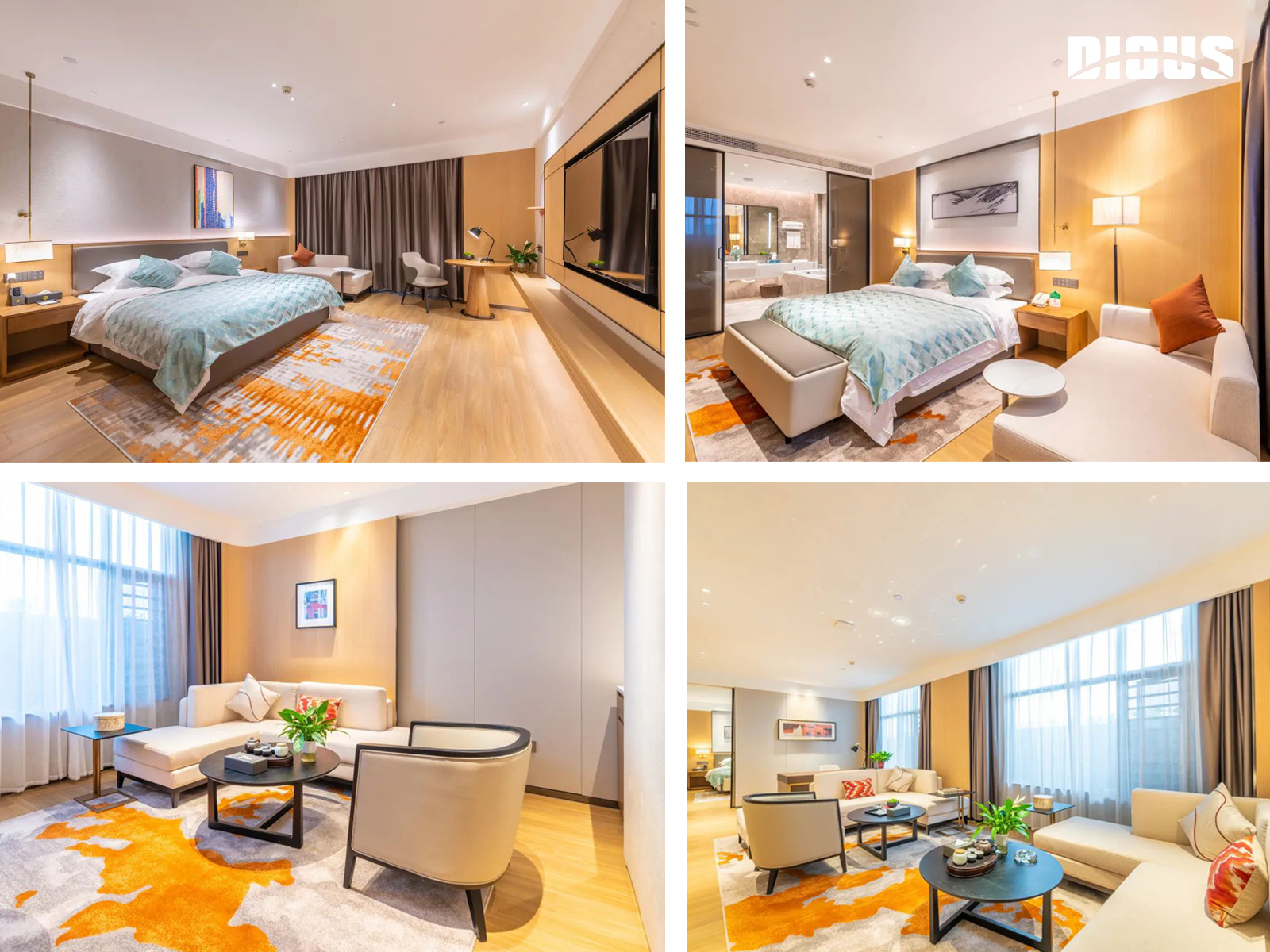 The space design of the guest room combines cultural heritage and modern element furniture, then presents a unique aesthetic temperament through the combination of warm tones and texture. The guest room is equipped with a sofa area for dining, resting, and talking. The soft lighting is integrated with the light-toned materials of the overall furniture, making it warmer.
Dious, a leading corporate in China's commercial furniture industry, has grown into the top 4 office furniture manufacturer. We have the strength to offer hotel furniture solutions based on your demands.
project,hotel furniture solution,commercial furniture supplier,office furniture manufacturer
No.422, Jin'ou Road, Jianghai District, Jiangmen City, Guangdong, China
Follow Us