Healthcare Furniture Solution for National Human Tissue and Organ Transplantation and Medical Big Data Center
---
Time of issue:Nov 29,2022
The National Human Tissue and Organ Transplantation and Medical Data Center is a national medical data research institution settled in Guangzhou Bio-Island.
With "New Chinese Style" as the design theme, Dious uses the different commercial furniture to show the Chinese culture and explore the oriental aesthetics.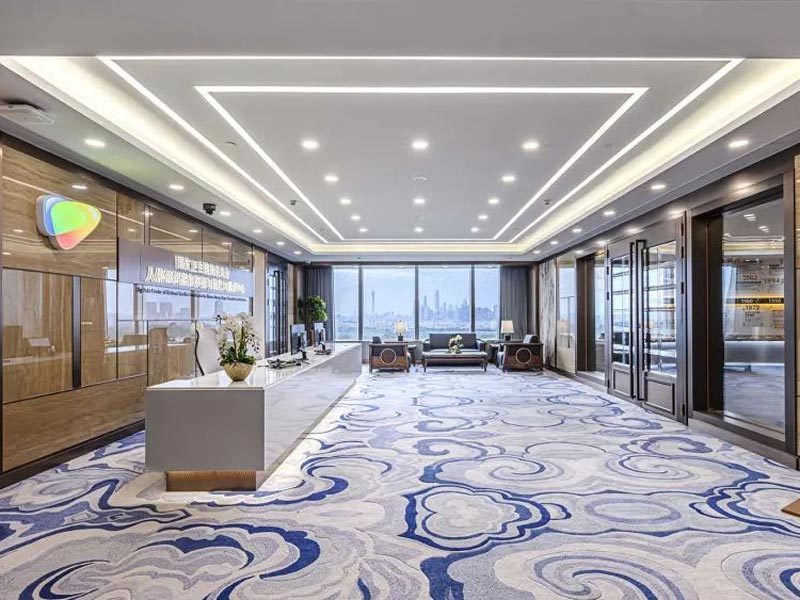 Reception Area
Entering the reception hall, the solid wood leather sofa encloses a square layout, cohesion with the surrounding embellished metal lines.
Not only that, but its unique design with imitating ancient scrolls, adorns the two ends of the coffee table, reflecting its grace and freehand.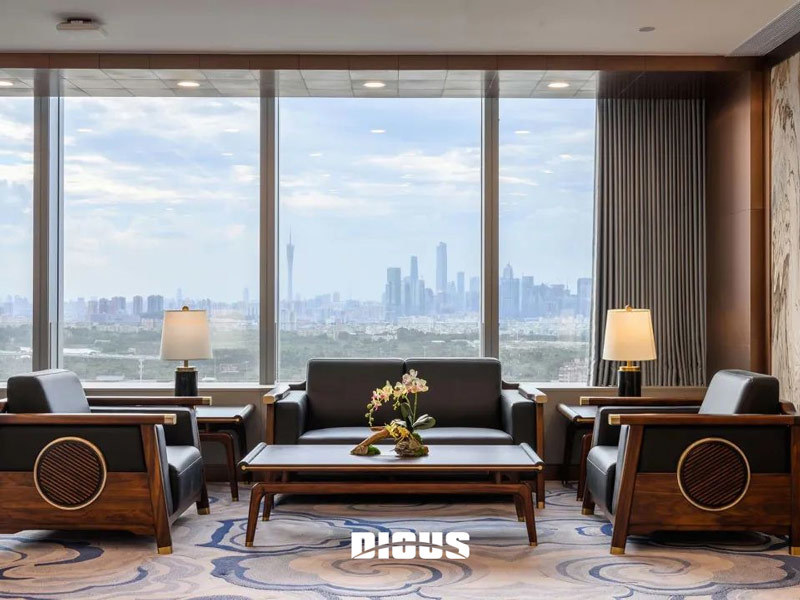 Press Conference Hall And Seminar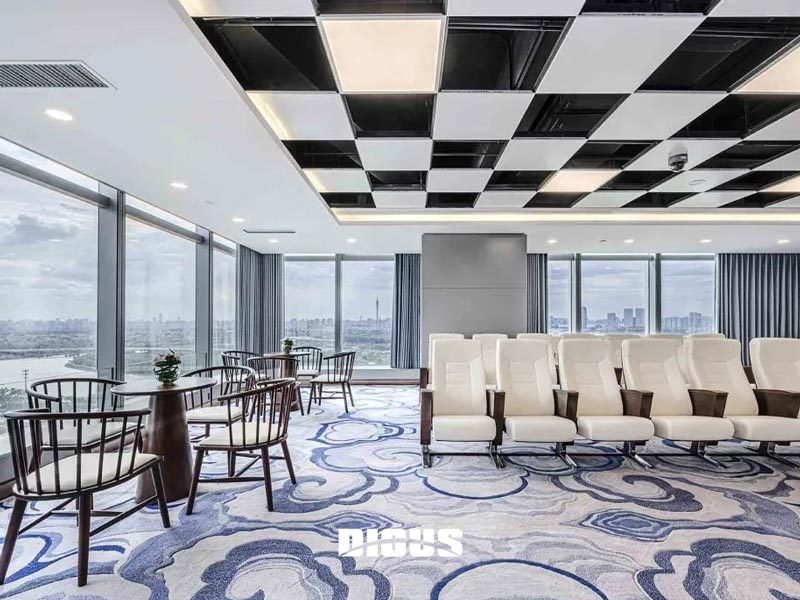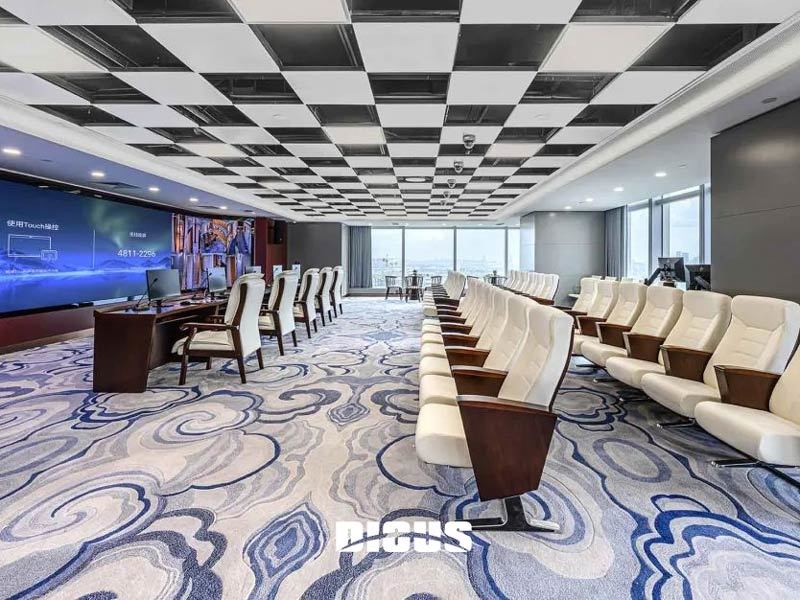 As we move deeper, the General Control Center pays more attention to scene creation in design and planning, with light white auditorium seats as the main feature, which are comfortable to sit on and quiet to reduce noise.
The classical leisure table and chairs placed by the window subtly blend Chinese Zen and modern simplicity, strengthening the visual tension.
The silver-gray arc-shaped console of the call coordination center has smooth lines, and is matched with pure white futuristic tables and chairs, creating a sense of lightness and technology.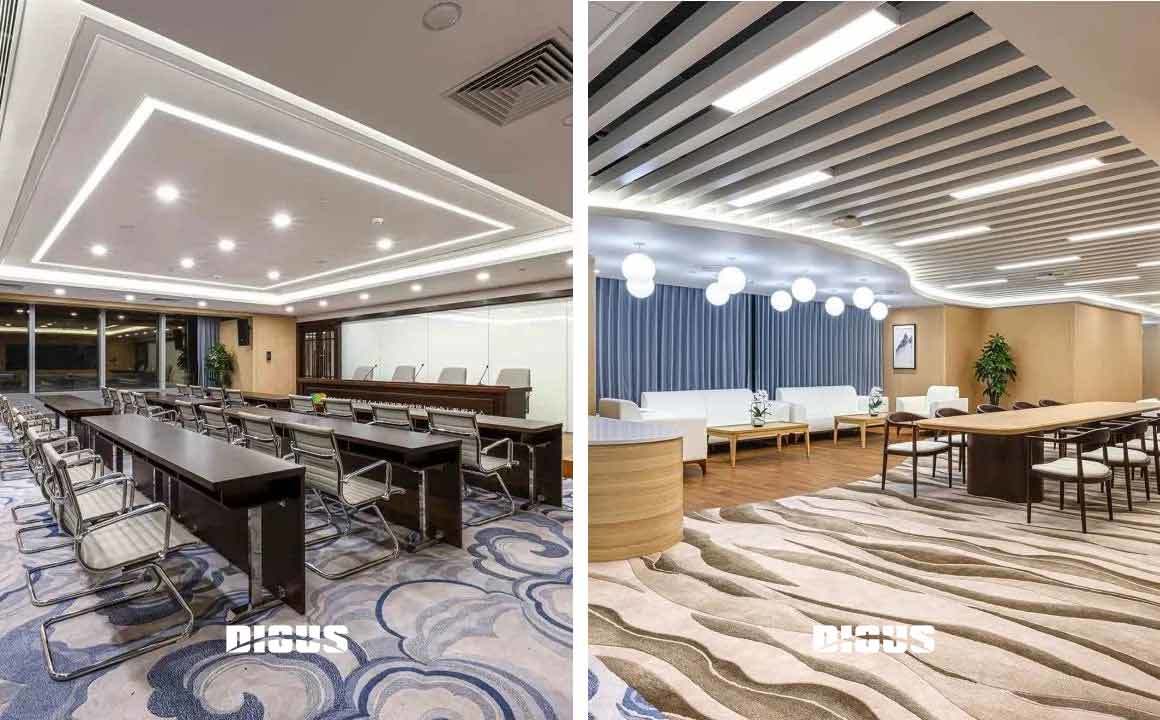 The bright colors and outlines of the press conference hall make the space reflect a distinctive atmosphere. And the wooden leisure tables and chairs create a pleasant conversation area in the seminar room.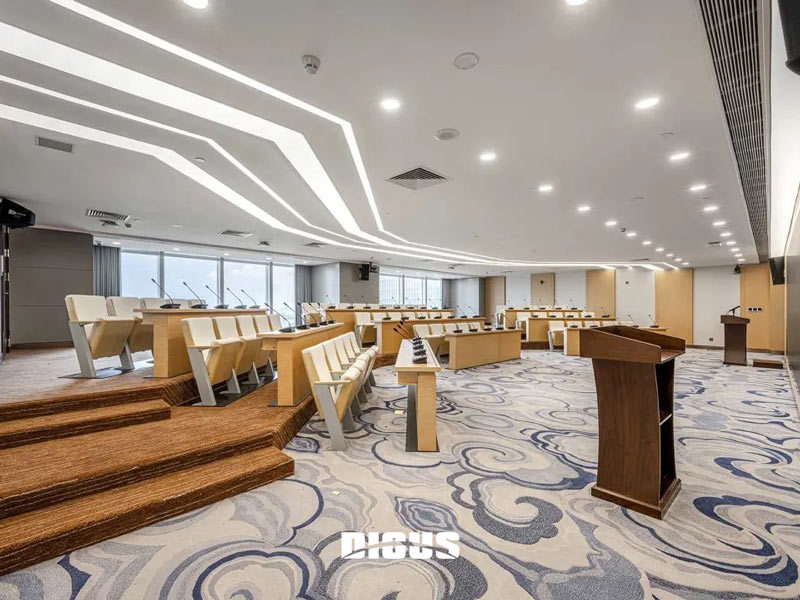 In the WHO session room, the wooden veneer conference row tables are like rolling hills. Through the refraction of outdoor light, the participants can get an excellent audio-visual experience in different seats.
Reception Area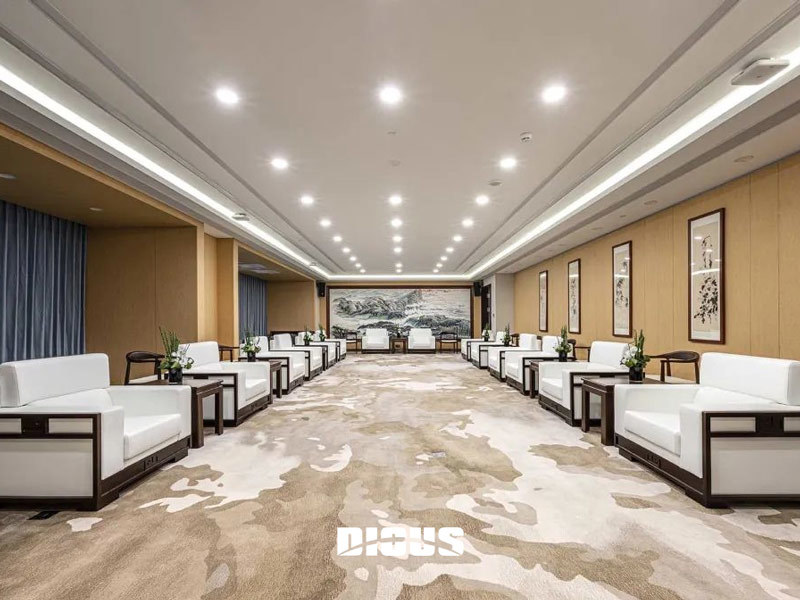 The color tone of the reception room draws inspiration from landscape elements, with pure white fabric sofas and brown solid wood coffee tables, symbolizing rivers and mountains. Ink painting is used as a decorative element, interpreting the charm of new Chinese style.
Meeting Area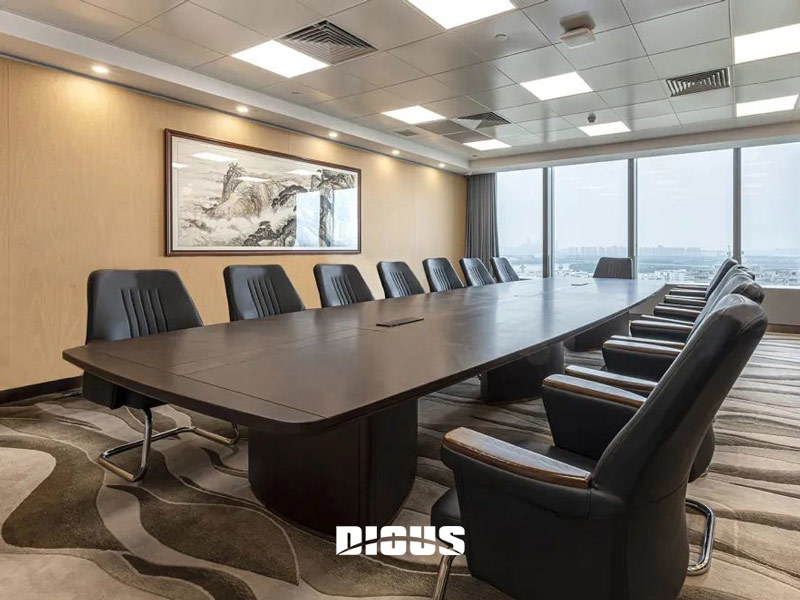 The meeting room is centered and symmetrical, with warm wooden conference tables and earth tone carpets colliding with each other to create a mellow meeting atmosphere.
Office area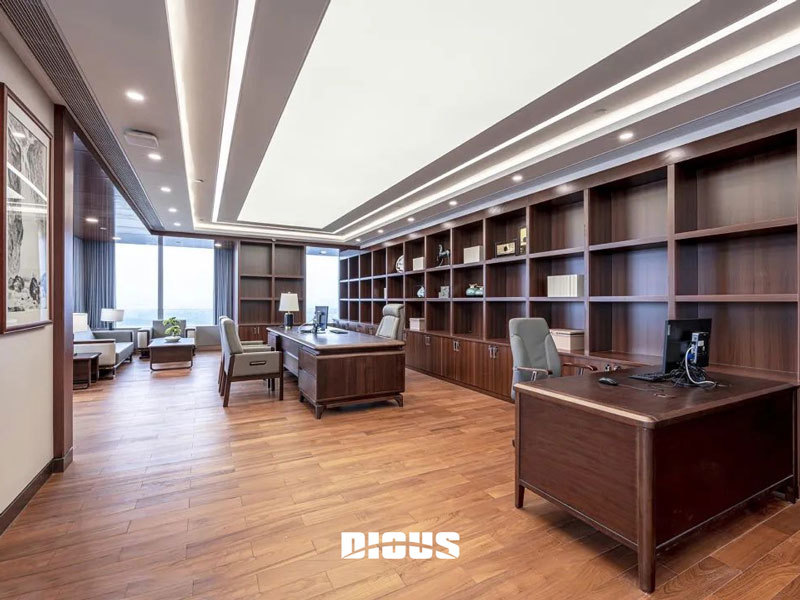 The Chinese style solid wood executive table has smooth lines, and the scientist's office is also equipped with a large-capacity multi-layer file wall cabinet, which scientifically divides the storage space and effectively improves office efficiency.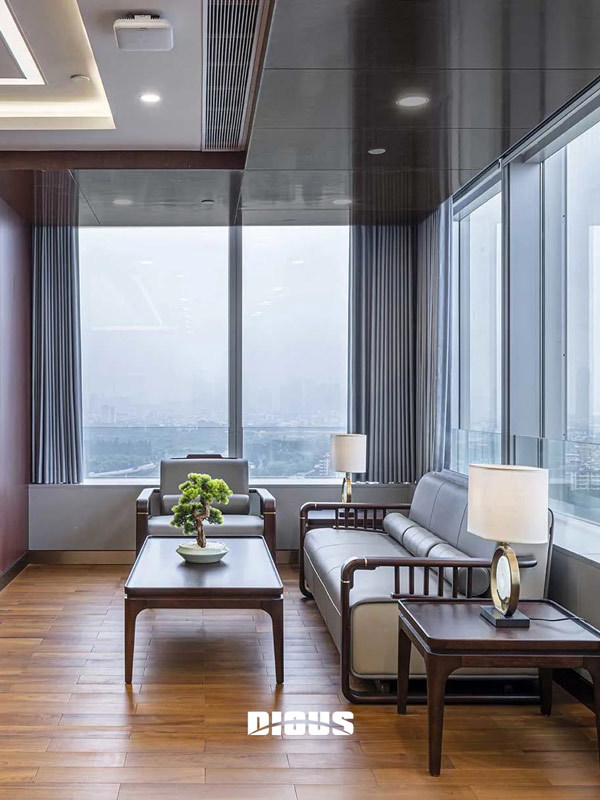 Casual sofa uses ink gray as the background color, and the wooden armrests on both sides are added with grid design, which makes the atmosphere more dignified.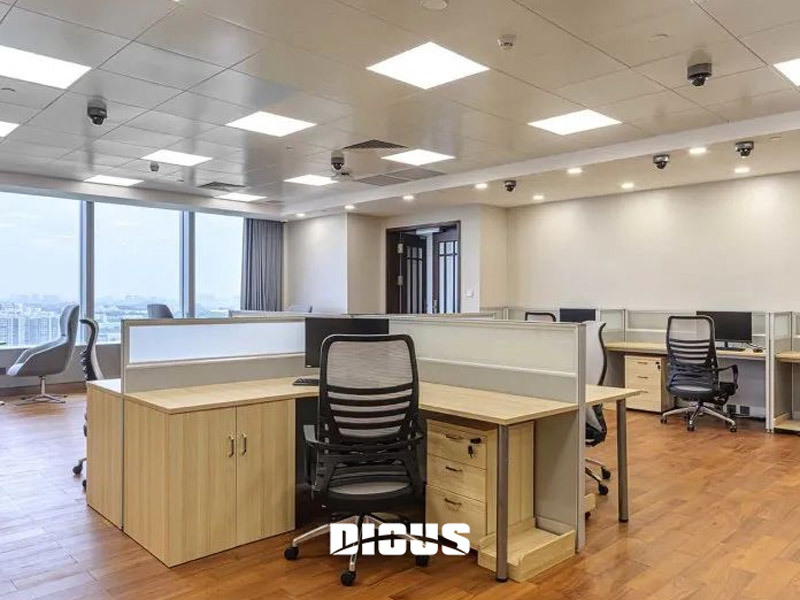 The staff office area adopts a combination desk with a frosted screen, which helps the team work with each other.
Office desks are covered with wood texture, and low-saturation tones create a simple and efficient working environment.
Bio Island is a part of ecological oasis in the Pearl River. This case uses a reasonable space layout with different commerical furniture to create a tranquil and efficient working space for scientists and staff.
Get in touch with Dious for more customized furniture solutions for healthcare.
healthcarefurniture,Dious project,furniture solution,Dious furniture
No.422, Jin'ou Road, Jianghai District, Jiangmen City, Guangdong, China
Follow Us