DIOUS Furniture - How Much Weight Can an Executive Desk Hold Up?
How much weight can an executive desk hold up? An executive desk is more than just a place to work. It is a statement piece that can set the tone for your entire office space. From classic wooden designs to modern metal structures, there are countless options available in the market. However, when it comes to choosing an executive desk, one of the most important considerations is: how much weight can an executive desk hold up?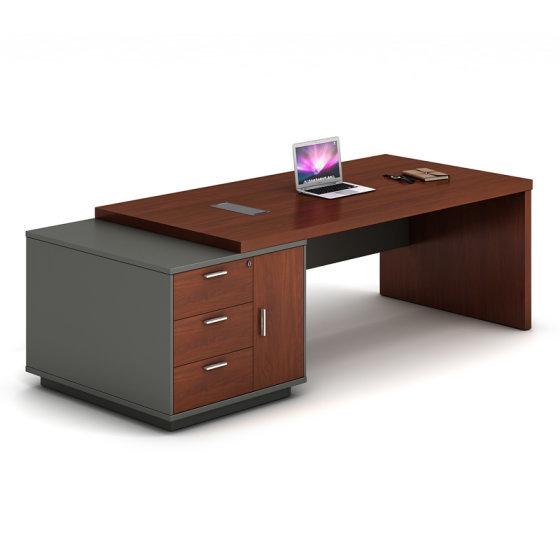 DIOUS Furniture is a leading manufacturer and supplier of high-quality office furniture that offers comprehensive solutions based on a wide range of products. Whether you need a single executive desk or want to furnish an entire office, DIOUS Furniture has got you covered.
Creating Efficient and Comfortable Office Spaces with DIOUS Furniture
DIOUS Furniture takes pride in creating efficient and comfortable office spaces for its customers. With multiple product ranges and dimension options, we offer flexible combinations that cater to all kinds of working spaces. our executive desk series includes all-round office furniture such as executive tables, workstation staff tables, conference desks, reception desks, file cabinets, coffee tables, and more. By providing users with enough social space, encouraging team interaction, and stimulating thinking, DIOUS Furniture offers a perfect office furniture solution for engineering projects.
DIOUS Furniture's Commitment to Sustainability
DIOUS Furniture believes in designing products with the life cycle in mind. we are committed to making a contribution to nature and the human environment by integrating energy-saving policies into our design. To reduce the effects of global warming and other possible aspects of the life cycle, we source materials and control quality responsibly and carefully. As part of our sustainability principle, we undertake obligations to the national path towards peak emissions and carbon neutrality, making efforts to achieve carbon neutrality.
Choosing the Right Executive Desk for Your Office
When choosing an executive desk, one of the most important considerations is: how much weight can an executive desk hold up? DIOUS Furniture's executive desks are usually made of laminate, wood, engineered wood, and metal. The weight capacity of an executive desk depends on various factors such as the material, size, and design.
DIOUS Furniture has several series of executive tables, each with its unique features and benefits. our desks vary in shape, material, style, and size. we offer L-shaped executive office desks that can reasonably use the space and provide customers with additional office space. we also have I-shaped executive tables that render the beauty of a fusion of curves and straight lines for the office space, showing the atmosphere.
Conclusion
If you are looking for a high-quality executive desk that can hold up a considerable amount of weight, look no further than DIOUS Furniture. With our commitment to sustainability and dedication to creating efficient and comfortable office spaces, we are the perfect choice for all your office furniture needs.
What Can We Do for You

ODM & OEM

Customization

Fast Delivery from Stock

CAD Layout & Rendering
No.422, Jin'ou Road, Jianghai District, Jiangmen City, Guangdong, China
Follow Us