Paris Series, the best choice for pragmatism
There are many factors that make a company a great place to work, and one of the most important is office design. Office furniture has a major impact on the work environment, creating an office environment where employees feel more valued and are happier and more productive at work.
But how to choose the right office furniture?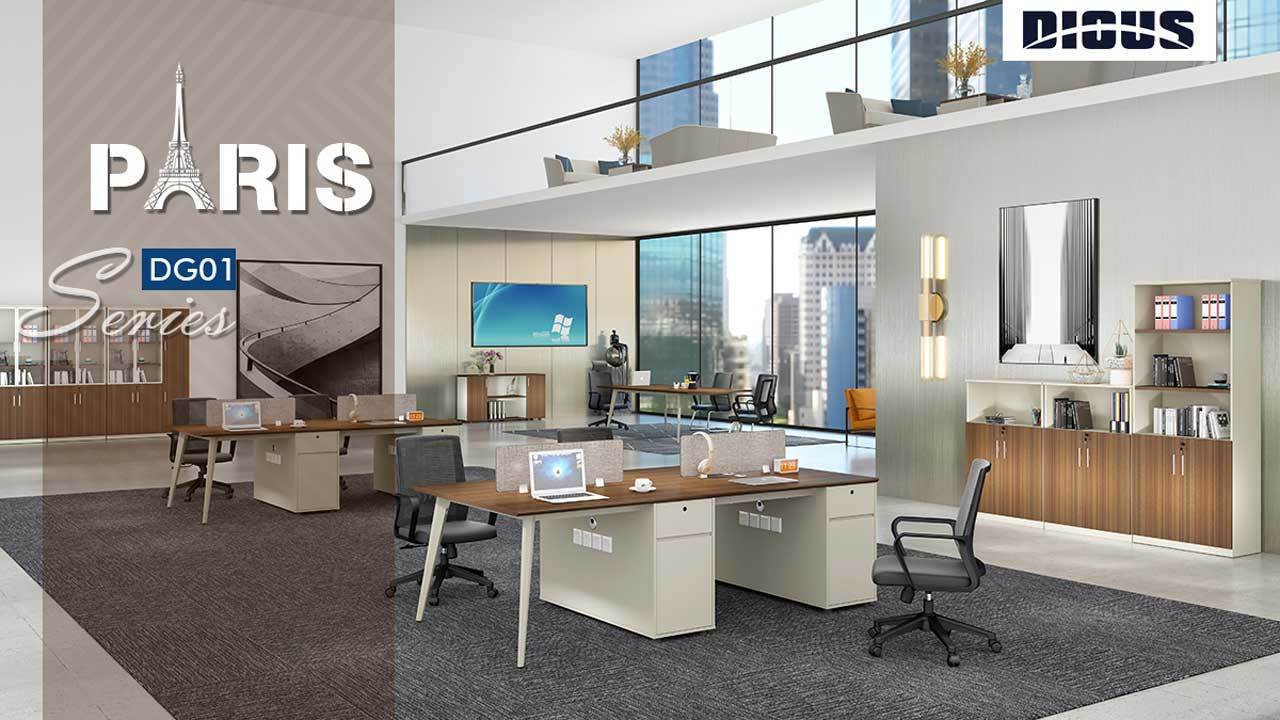 Every company is different and has various needs. An office design layout that seems appealing may not necessarily work well on your office floor or in your building.

Paris series lies in its multiple options for all possible applications in different spaces, like a private office, staff working area, collaborative spaces, and different storages, satisfying people with flexible and practical solutions.
2. A stylish and minimalist executive desk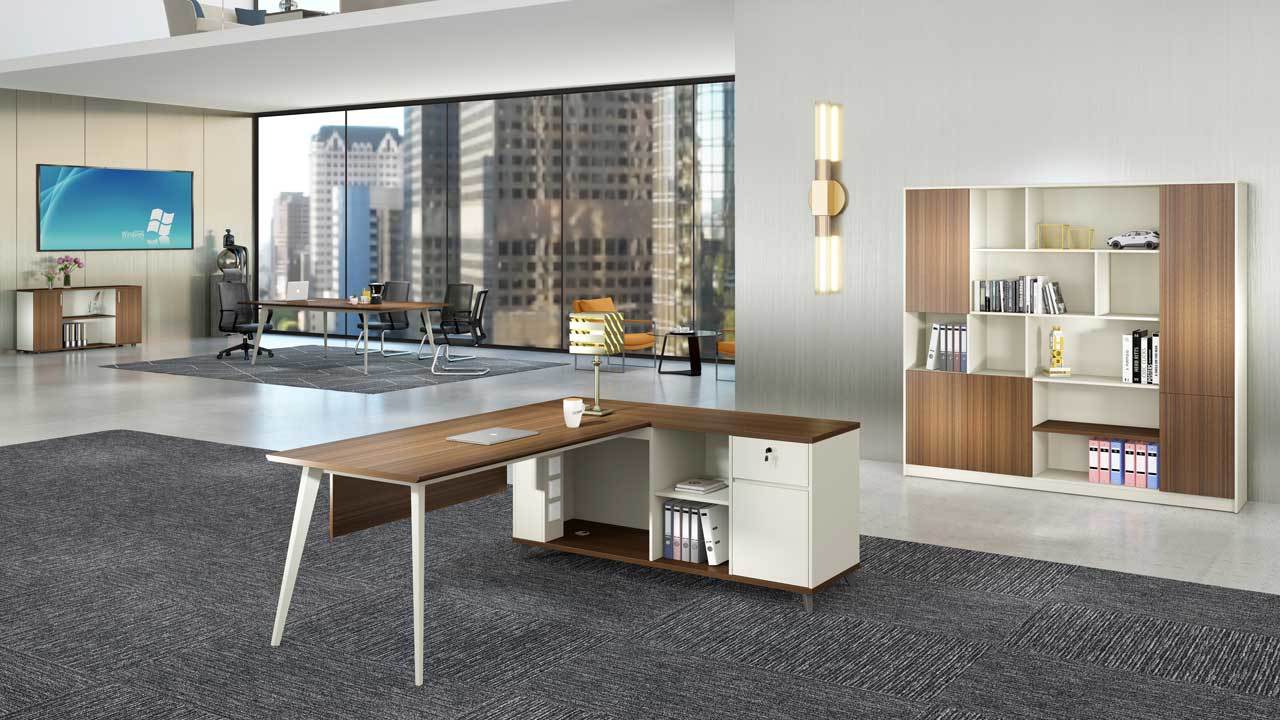 If you want a classic desk for your executive workspace, this modern desk from the Paris series is perfect for you. We use a thinner tabletop to reduce the feeling of being clunky, and an elegant leg design with thickness decreased from the top to the end, which is simple yet chic and has strong storage space for all your supplies.
3. Creating multifunctional spaces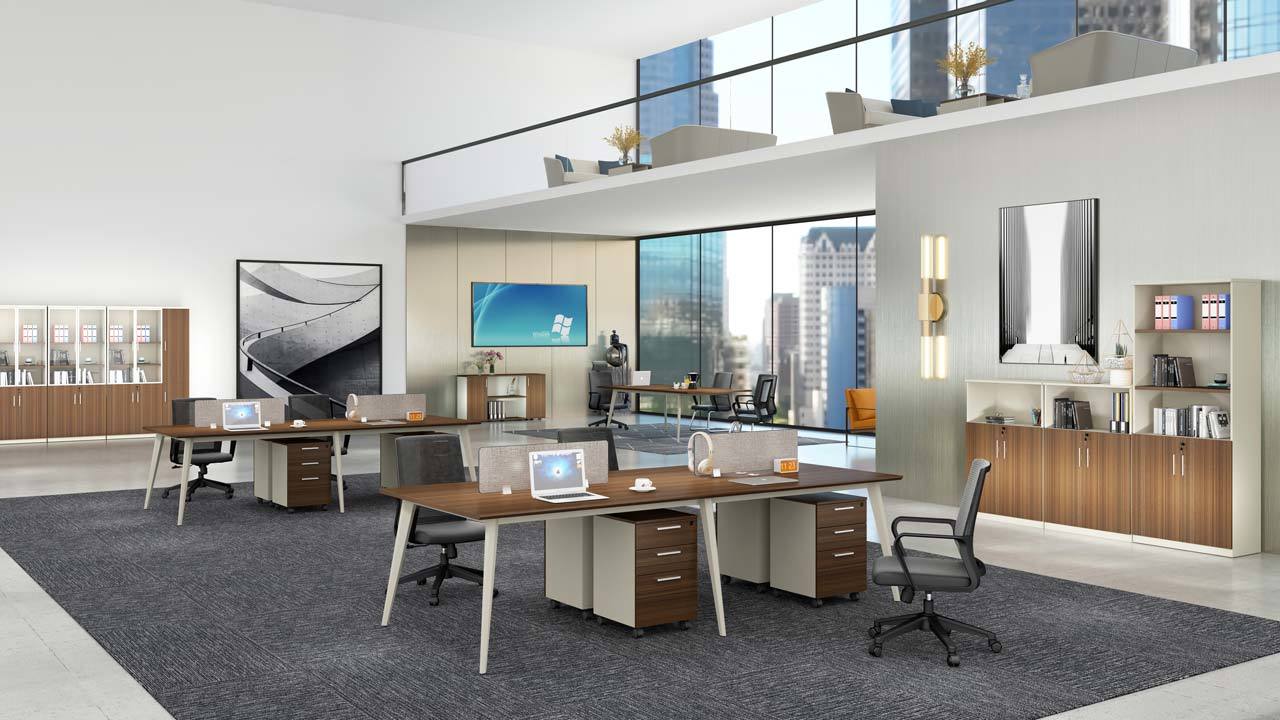 The hybrid office design offers a wide range of options for different employee preferences. The Paris series of the modular working station is designed not only for one-on-one or group discussions in conference rooms but also have small clusters of desks for team members to work together on collaborative projects, with partitions between the desks designed to provide private space for everyone, allowing employees to communicate and protect their privacy at the same time.
4. A diversified color matching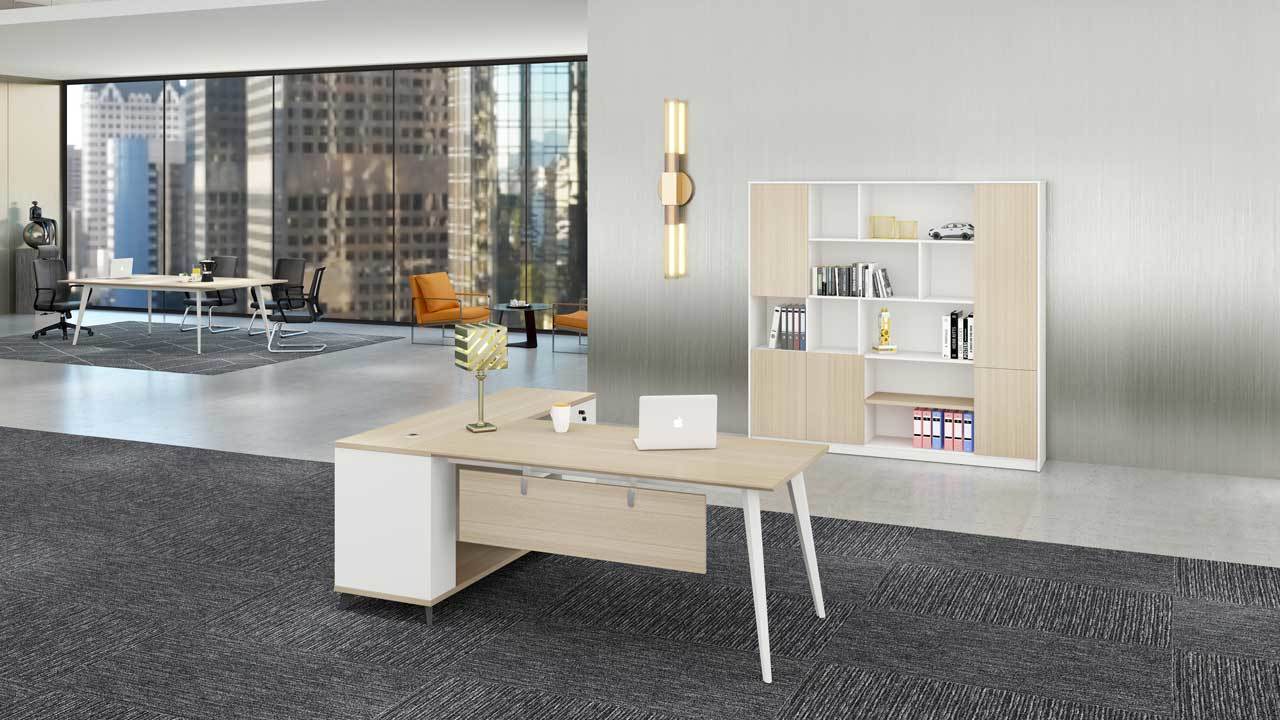 Paris series uses 3 regular main colors and each main color is matched with another minor color. The mixed color matching presents a harmonious and quiet temperament, modern and stylish.

Dious Paris series express minimalism in design and effectiveness in cost. Modular working stations and multiple cabinets ensure you customize your space for flexibility and agility per your need. Three available standard colors cater to your different styles.
What Can We Do for You

ODM & OEM

Customization

Fast Delivery from Stock

CAD Layout & Rendering
No.422, Jin'ou Road, Jianghai District, Jiangmen City, Guangdong, China
Follow Us