Reception Area - Classic VS Modern
A good working day starts from the company's reception area. This is the first area people come in, where first impressions are made. For visitors, It's the first opportunity to make a "real-life" impression on them. The area should not only be beautiful, but also reflect your organization's unique characters to improve their sense of trust.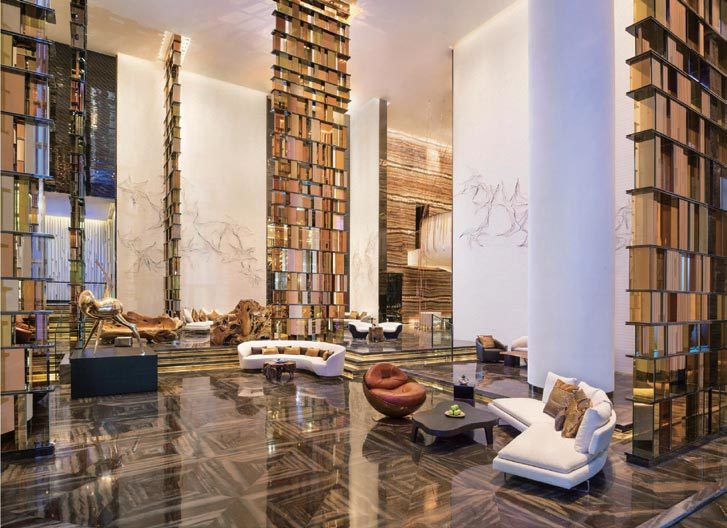 That's why you need to inject your company personality into reception area. Besides associating characteristics and values, to make a distinctive statement, surprises and shows a sense of expertise and professionalism, which also needs to be taken into consideration.
Based on interior design of the spaces, customization ability to fulfill the designs is very important. Come to us, DIOUS, to help you with one-stop solution of furnishing.
Here is a sample that DIOUS serves reception furniture for the hotel in China. Read more.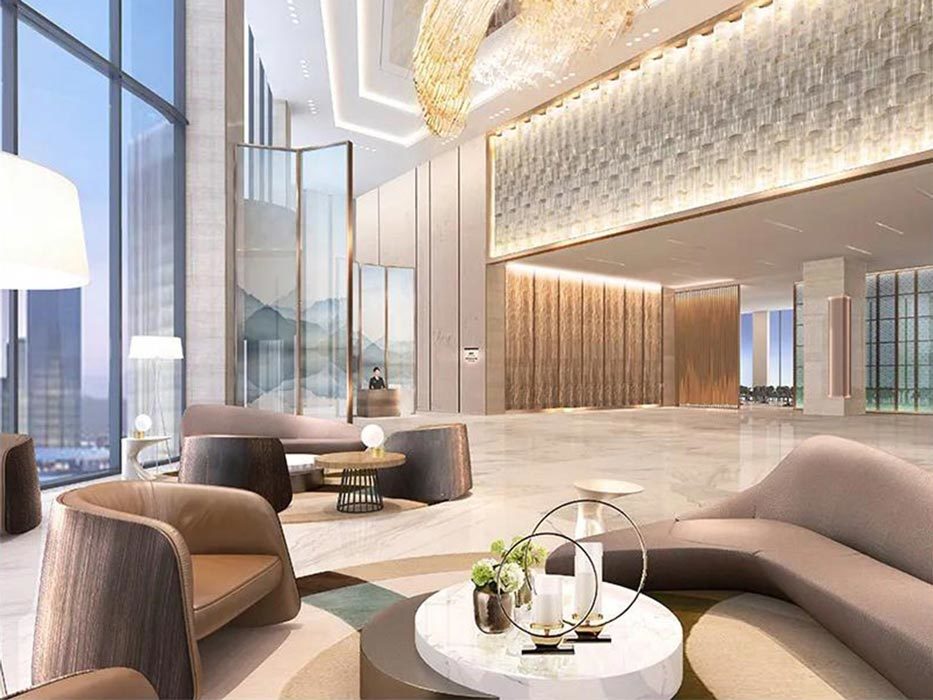 1. Classic
The design of classical reception area is not simple:
A balanced and complete grand spatial structure gives people a magnificent visual impact. Retro and elegant style with classical design elements results in a quiet and serious beauty, which emphasizes rational thinking.
Such an office environment improves clients' physical and mental health.
Feature:
A) exude power and class
B) classy yet elegant vibe
C) dark leather steel
D) present confidence
Recommendation:
Leather sofa : integrates business and aesthetic elements & creates a classic luxury style
Table: True classic coffee tables are great, just occupying small spaces
Light: improve the corporate image & the color integrates into the corporate logo.

Application:
Especially suitable for traditional industries and companies with long development time, such as large hotels, state organs, museums, memorial halls, universities, etc., to show rigorous and serious attitude.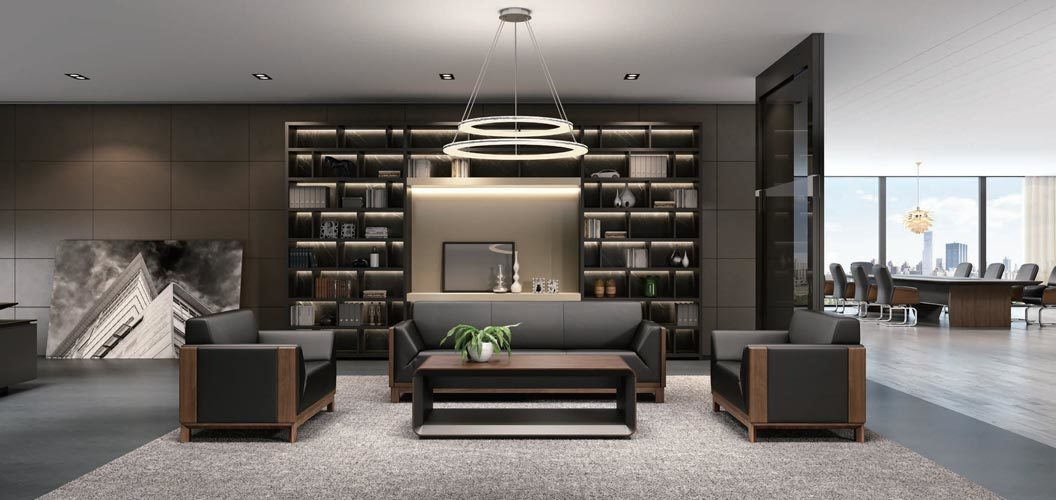 Example
Yuanda Construction Group, is an energy investment company, having business with government. The lobby reception is simple and elegant, delighted by the bright brown color, presenting professional, classic and business style. Read more.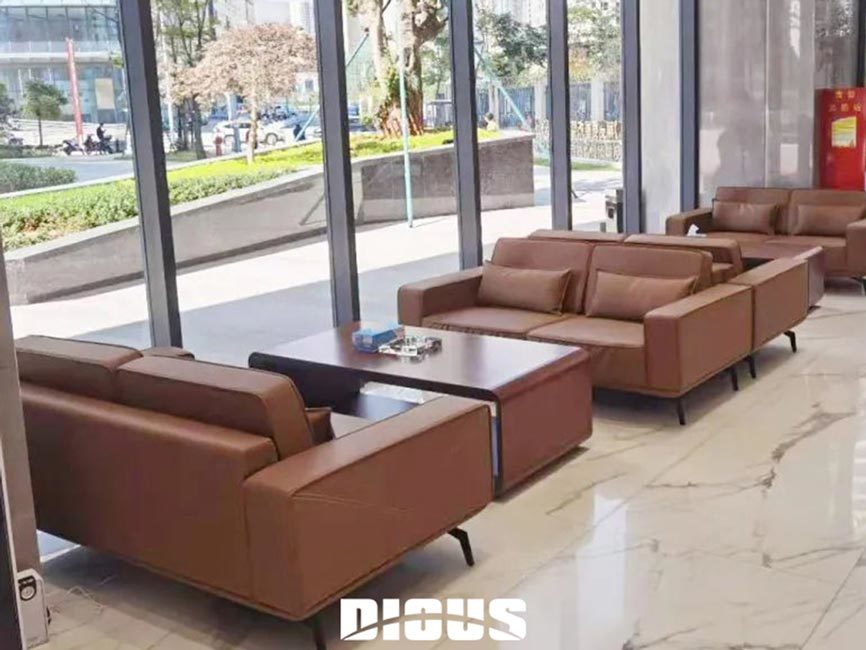 2. Modern

The modern reception area generally uses less color and higher color saturation, and the design is dynamic and creative:
The office layout is simple and relaxed, which emphasizes the sense of The Times. the vertical lines splits different colors while soft and warm tones are pleasing.
What's more, the entire space can be reconfigured to serve a single purpose or to host multiple events at the same time, providing a variety of functions to suit every need. Not only is it a place to showcase your work, collaborate, host events, celebrate important moments, but more importantly, come together and share a good time.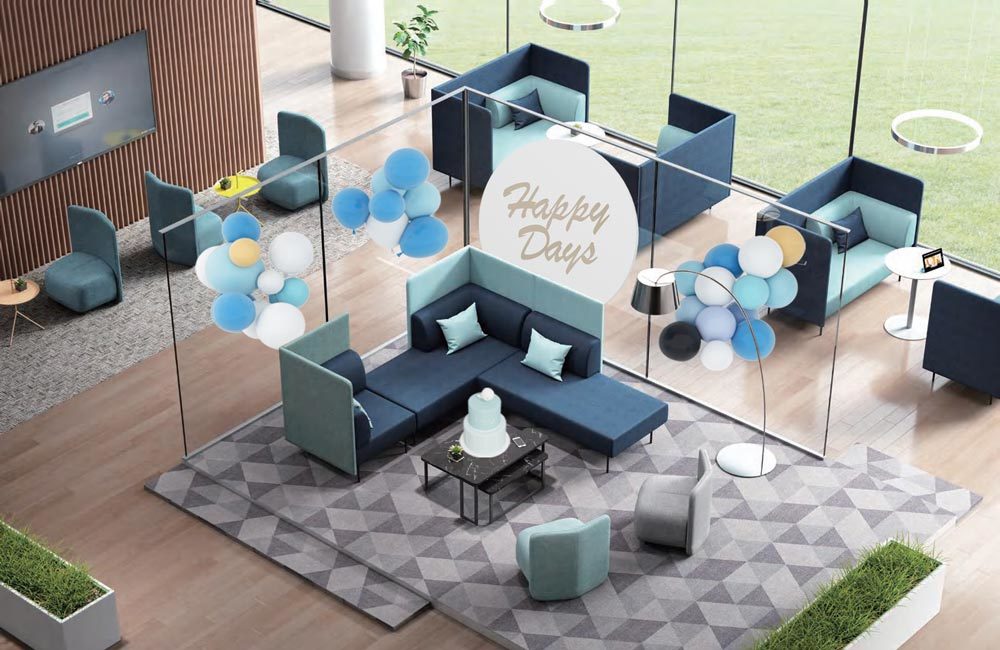 Feature:
A) humanized design
B) modeling succinct artistic & fluent lines
C) popular colors and asymmetrical techniques highlight the sense of city and modernity
D) emphasize that design should develop with the times
Recommendation:
lounge seating set: Modern style & flexible combinations & multiple color options
Coffee table: Holding your coffee, morning paper or displaying your office decor
Storage: Simple linear style with decorative storage and partition practicality
Green plants:Green plants add vitality and make people feel happier
Carpet:Adjust the relationship between regions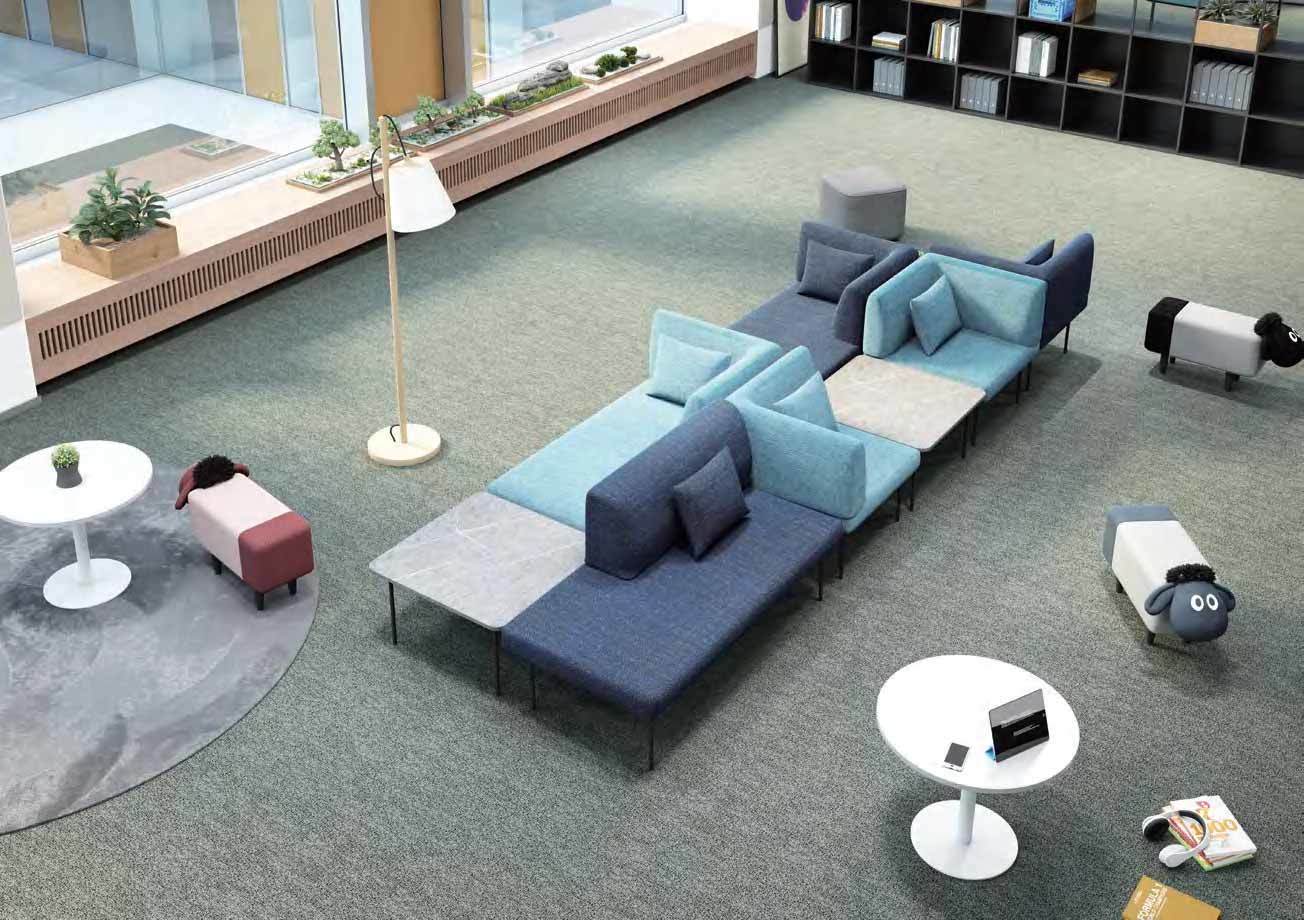 Example
One of our customer named RED Vision, is a computer Technology company. Its reception area brings a good sense of comfort and efficiency with green, stylish, and modern designing. Read more.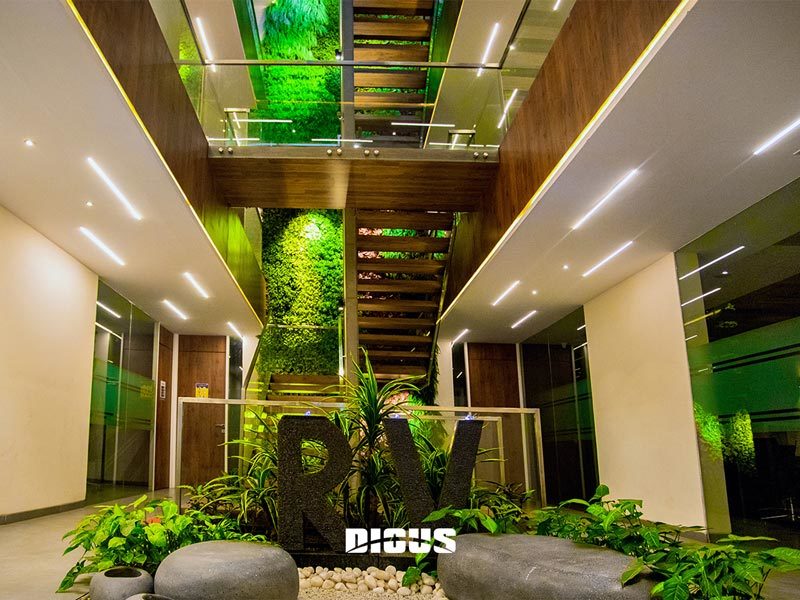 Start with Dious
Dious is a professional commercial furniture manufacturer established in 2005. We are dedicated to producing various customized products for workplaces, such as executive desks, meeting tables, cabinets, etc. We input quality control to ensure our products meet customers' demands and offer after-sales services like detailed and easy installation instructions. Contact and get a free quote now.
What Can We Do for You

ODM & OEM

Customization

Fast Delivery from Stock

CAD Layout & Rendering
No.422, Jin'ou Road, Jianghai District, Jiangmen City, Guangdong, China
Follow Us