Hotel Furniture Solution for China Southern Airlines Pearl Hotel
---
Time of issue:Oct 23,2023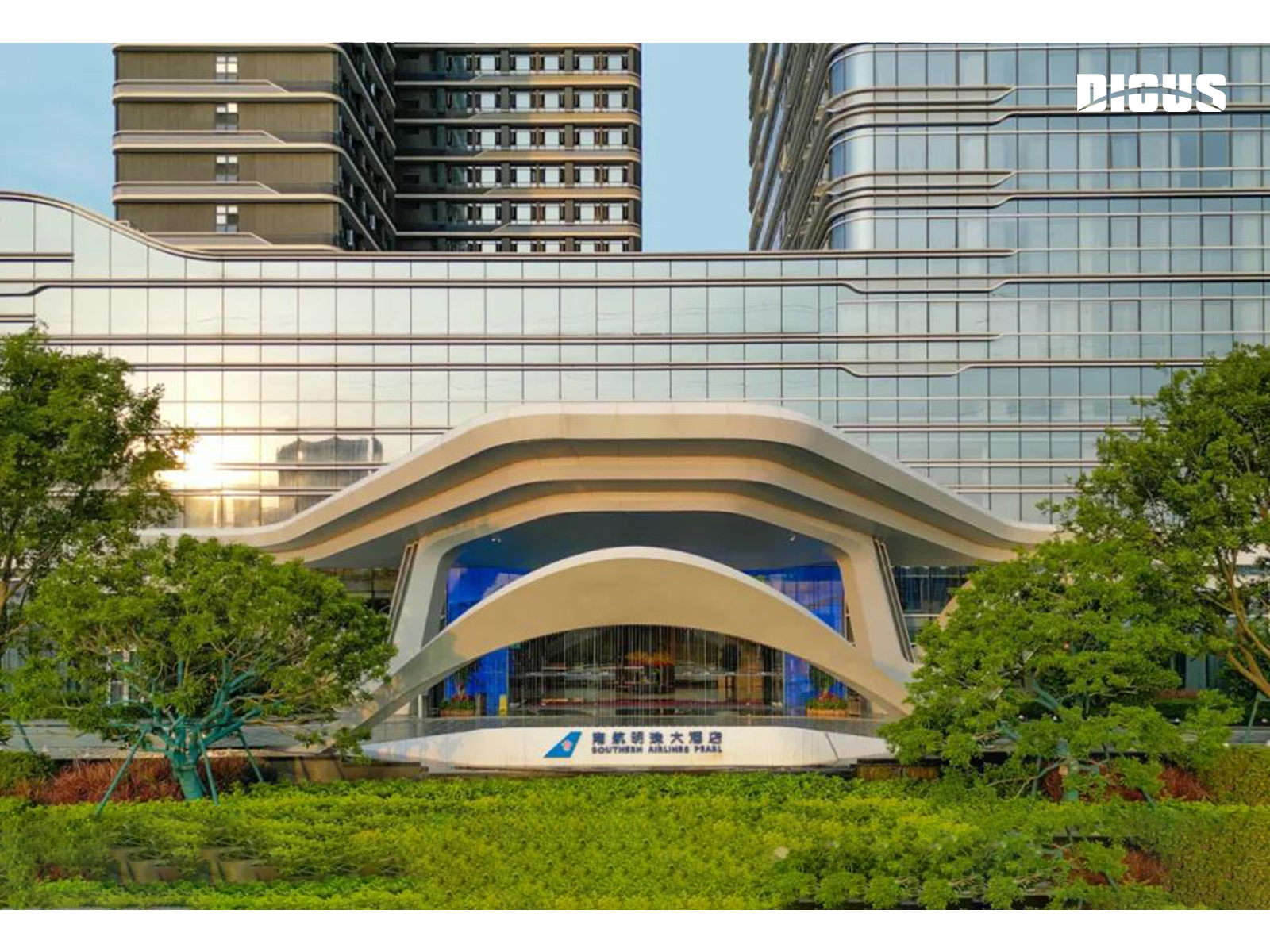 Dious is honored to provide hotel furniture solutions for China Southern Airlines Pearl Hotel.
China Southern Airlines Pearl Hotel is a modern business hotel owned by China Southern Airlines Co., Ltd. Located in Zhuhai with a beautiful environment, the luxurious and fashionable environment highlights the dignity and elegance of a high-end business experience.
HOTEL LOBBY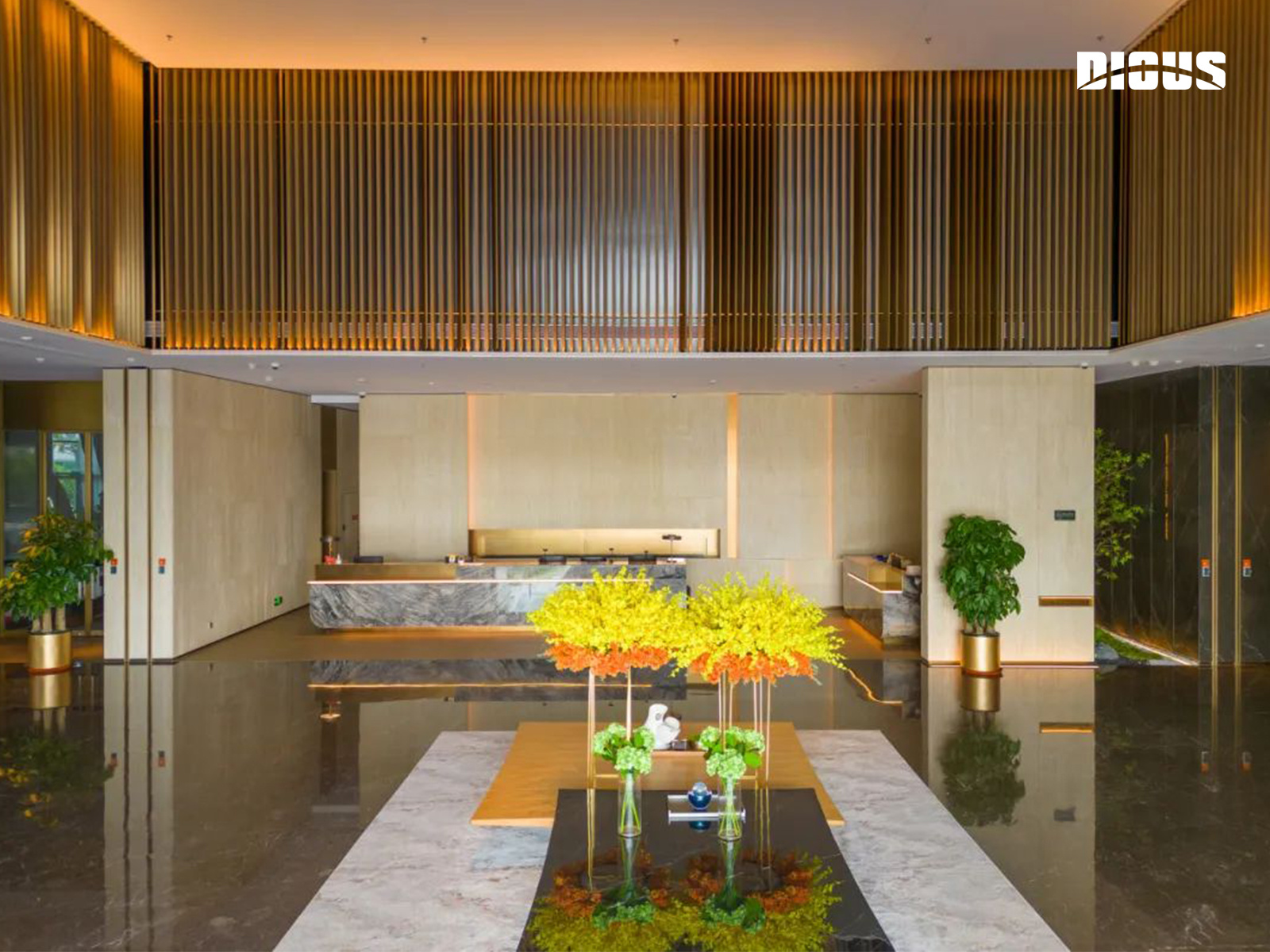 Step into the lobby and enjoy the elegant modern aesthetics of the reception space.
The delicate carving texture of the stone outlines the delicate edges, and the embellishment of metal elements depicts a quiet, light, and luxurious design, welcoming guests with an elegant gesture.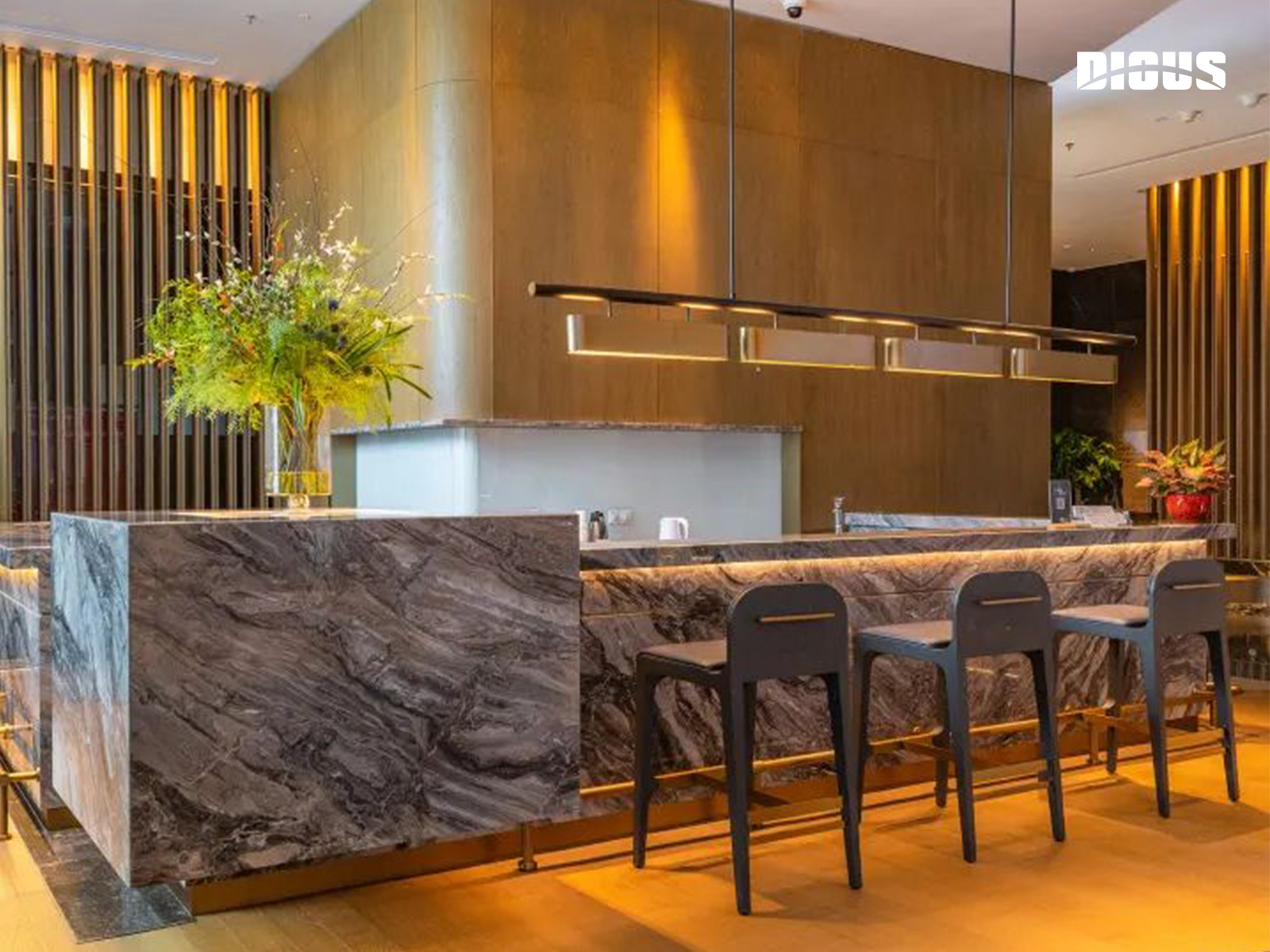 Extending from the reception area to the bar, the high-grade marble pattern exudes a solemn texture, allowing guests to relax.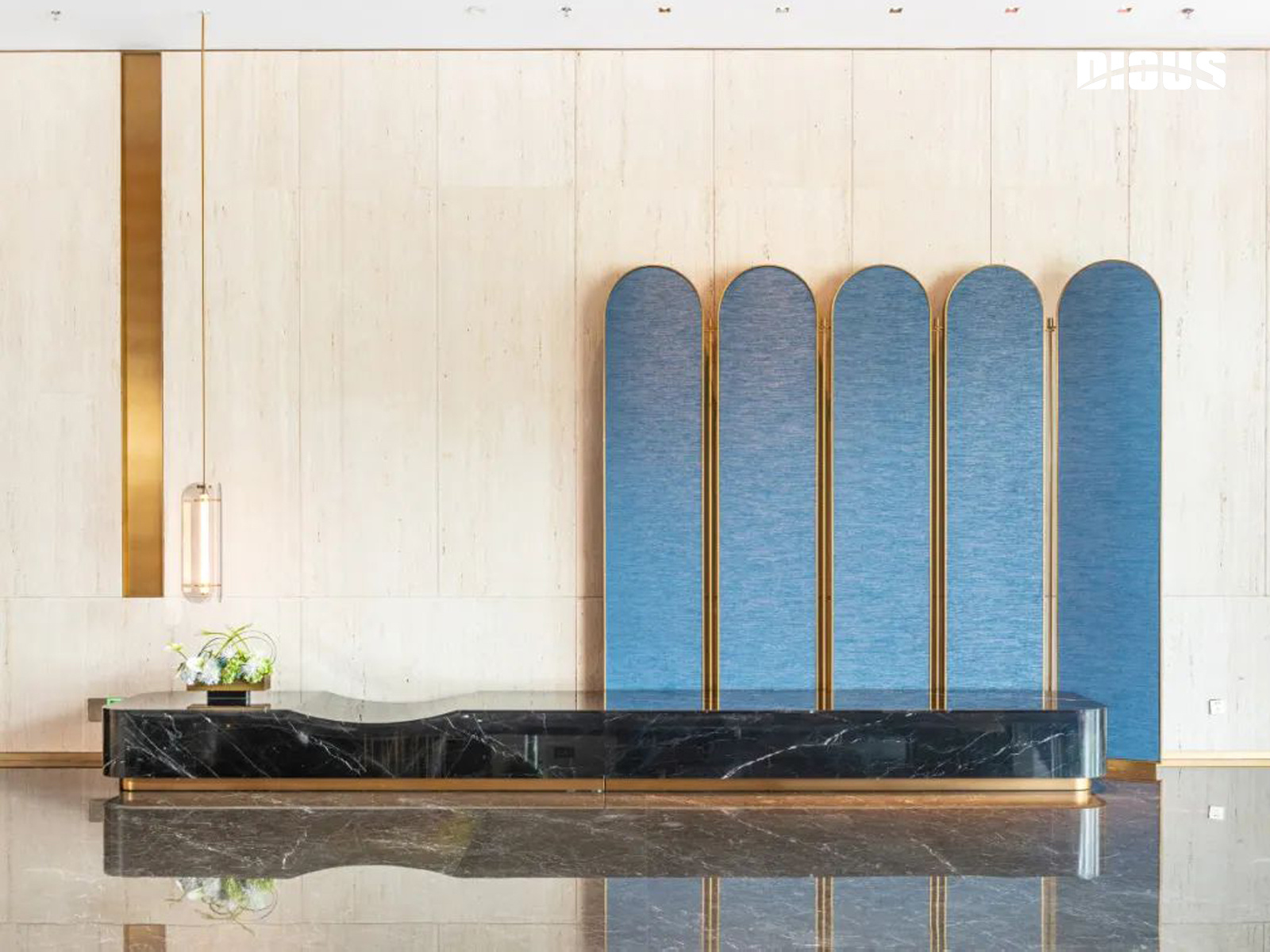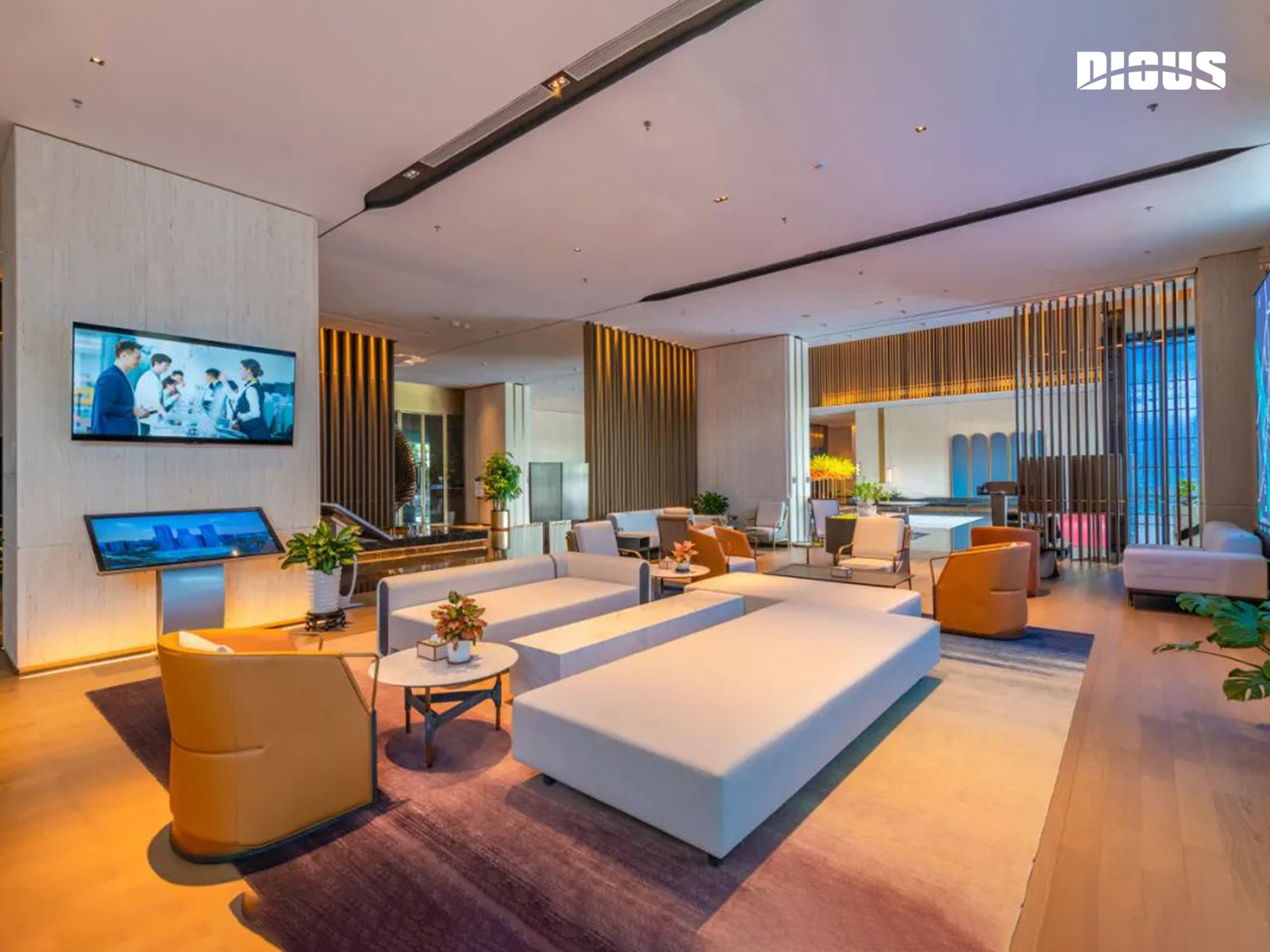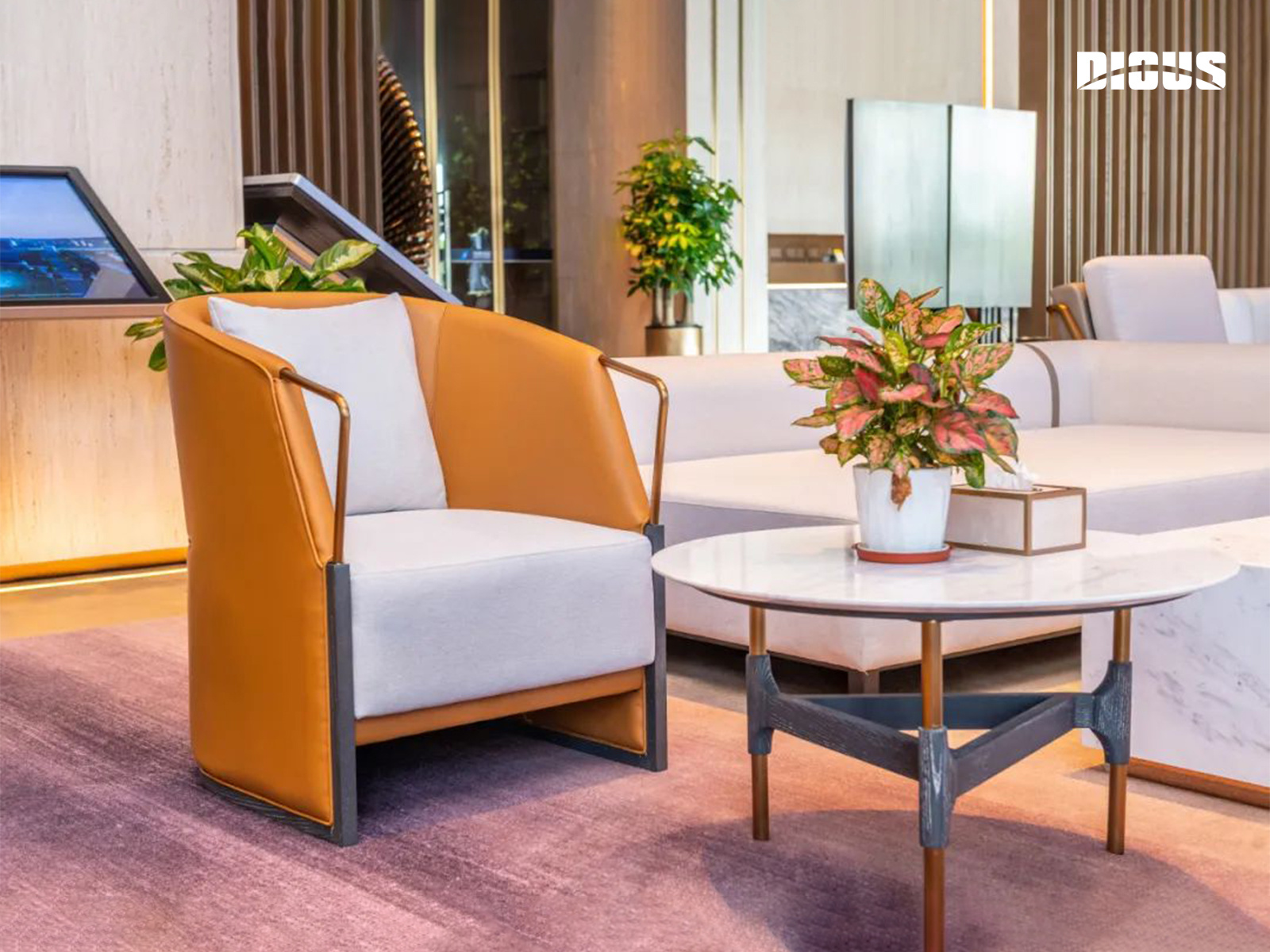 The modern coffee table is integrated with leather sofas in warm orange tones, soft decorations green plants, etc., expounding the true meaning of pursuing a quality life.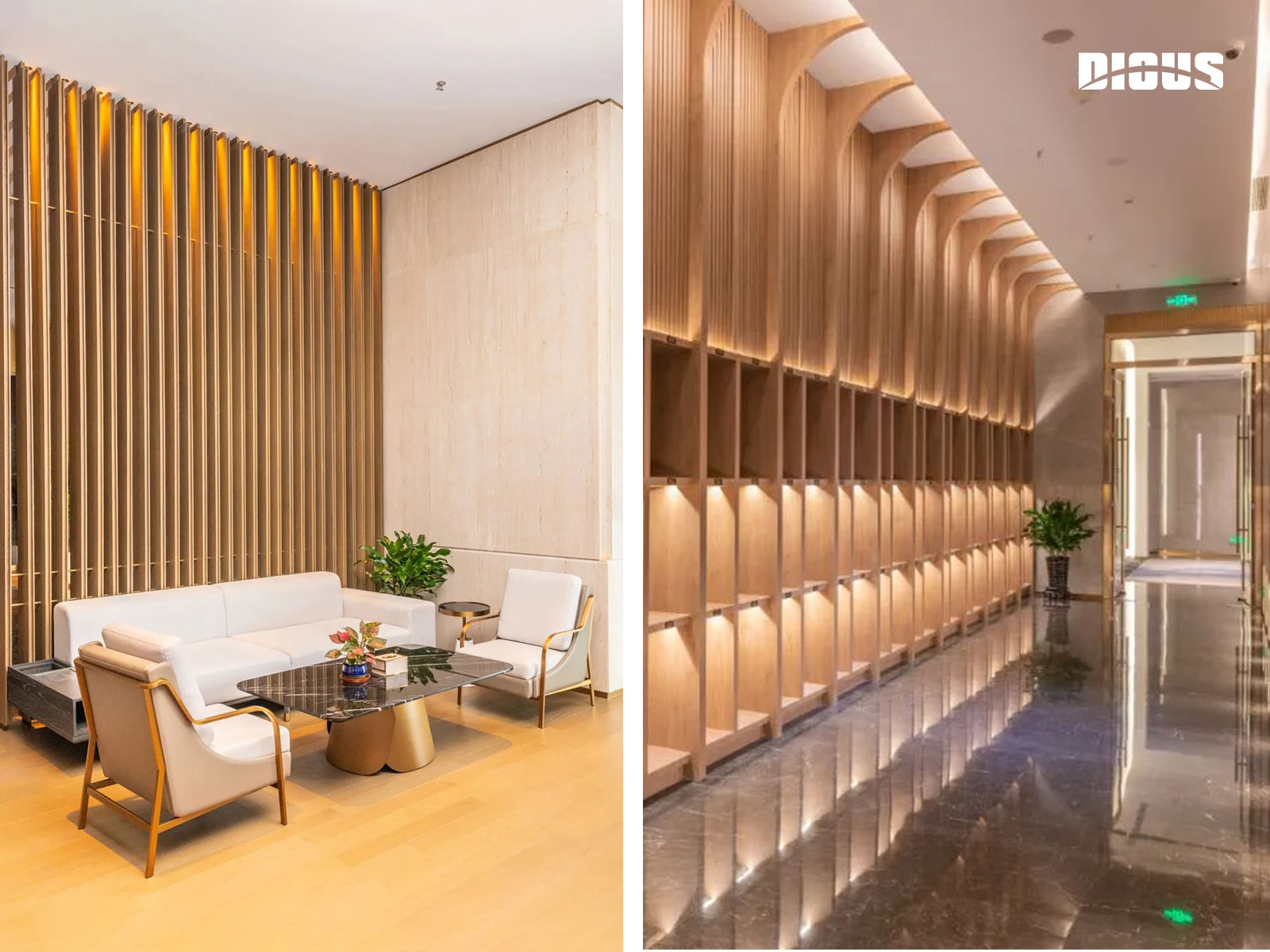 Warm wood tones integrate clear and smooth furniture lines to create a comfortable occupancy atmosphere, guiding people to withdraw from the hustle and bustle for a while, feel the tranquility, and rest their bodies and minds.
RESTAURANT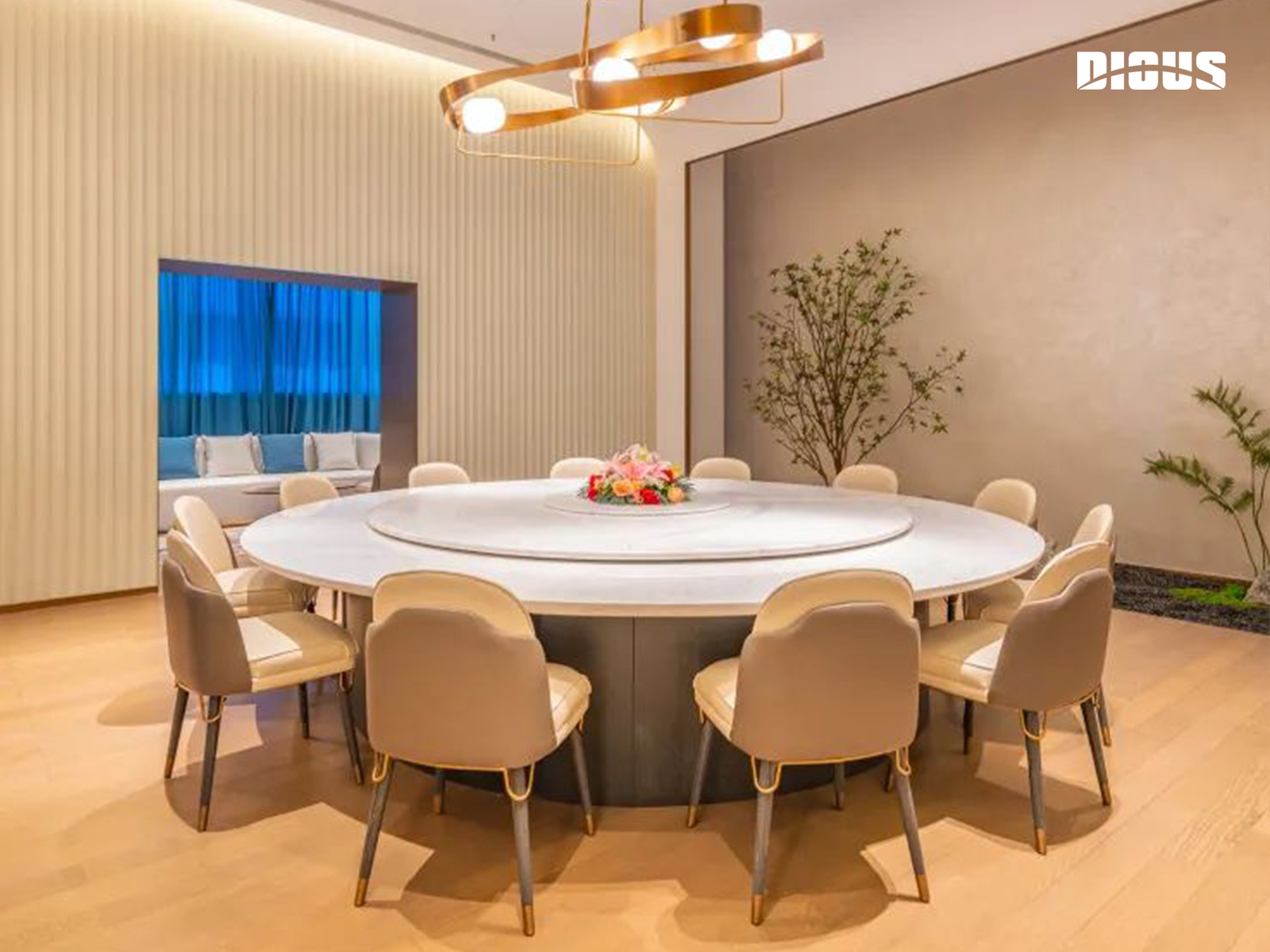 The dining area is in the same line as the reception area and is covered with soft furniture textures. The overall spacious and bright space shows an elegant and luxurious texture.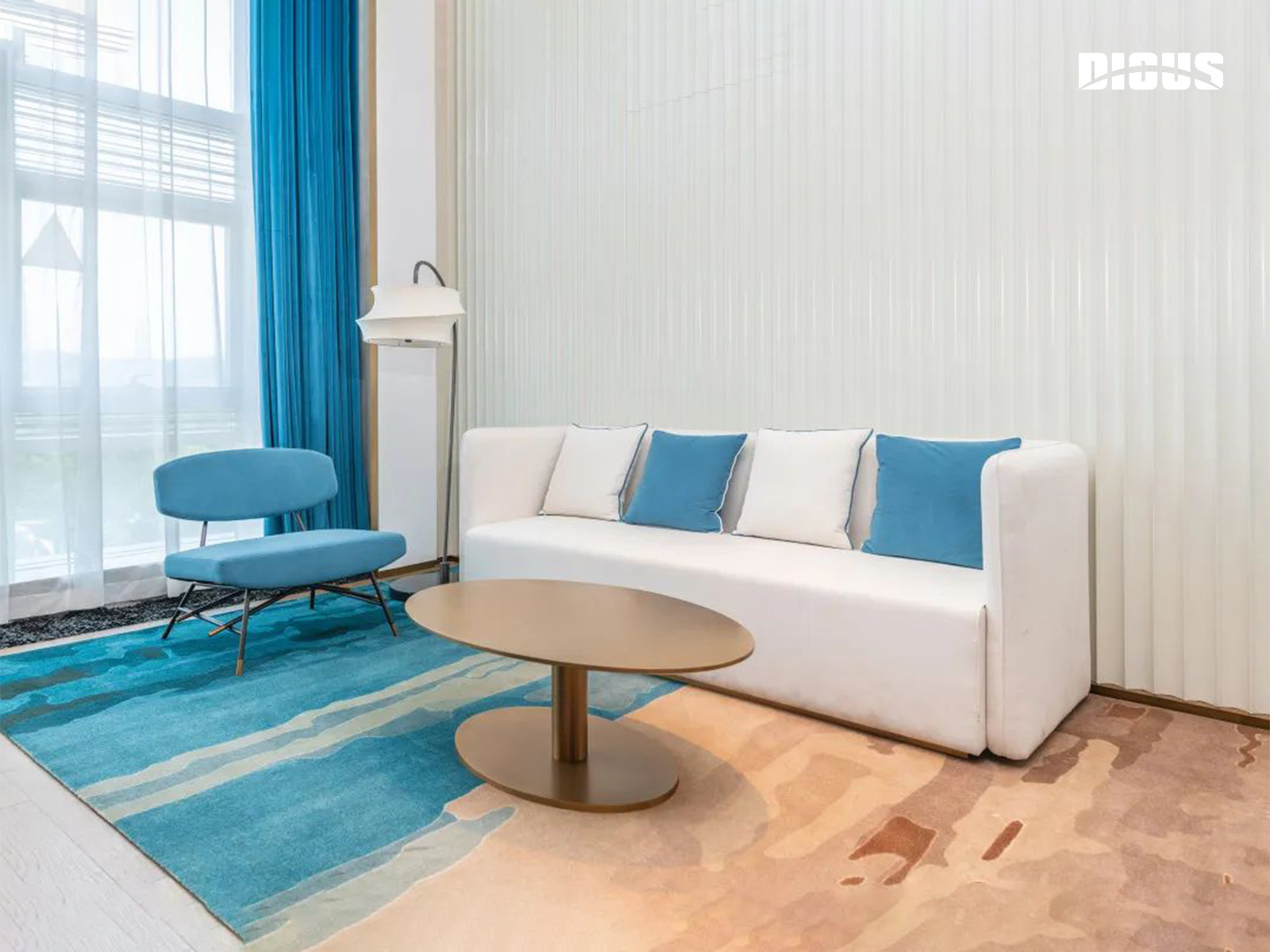 The rest area in the guest room is treated with blue soft decorations to make the space distinct and form a strong visual impact.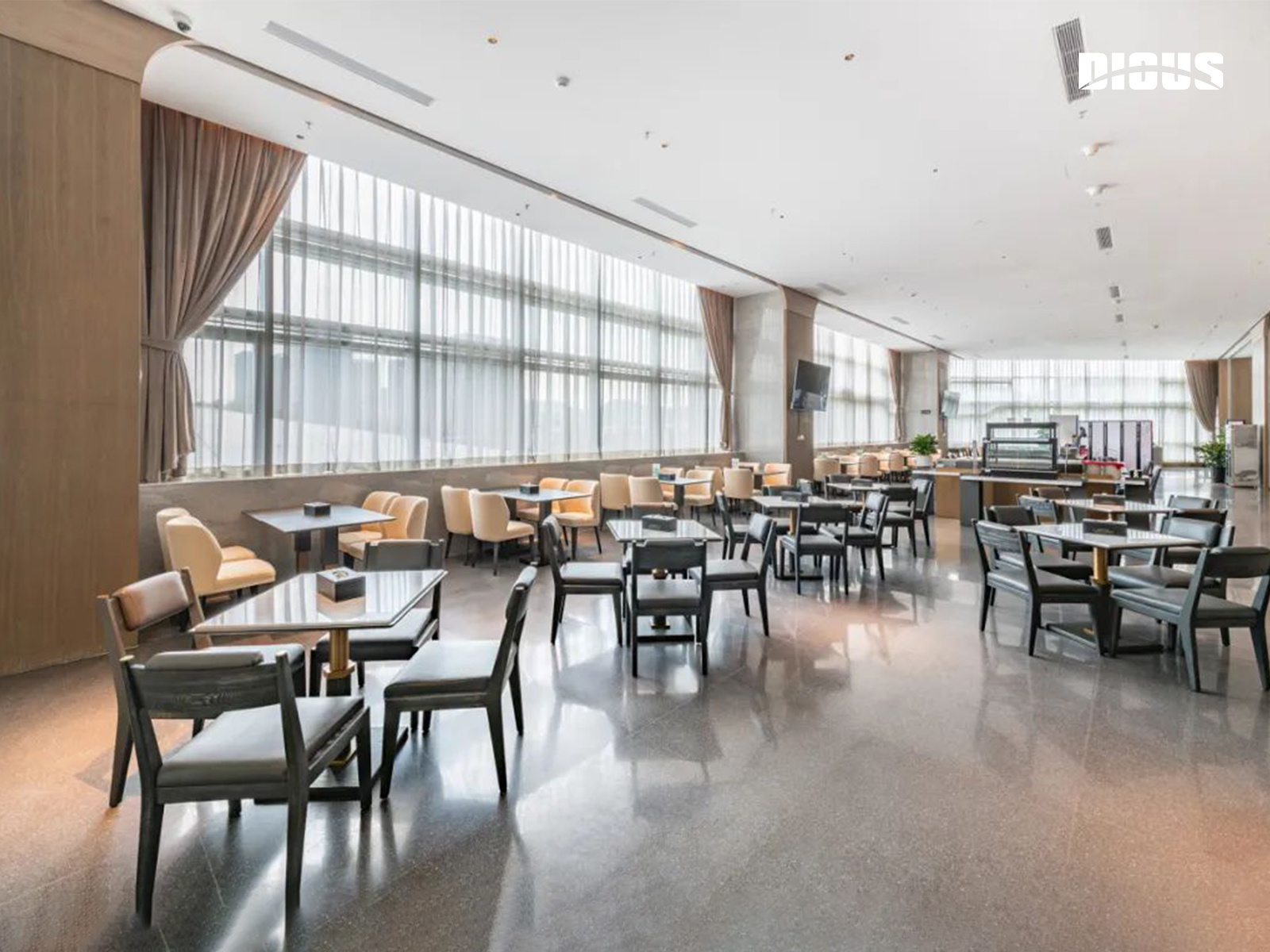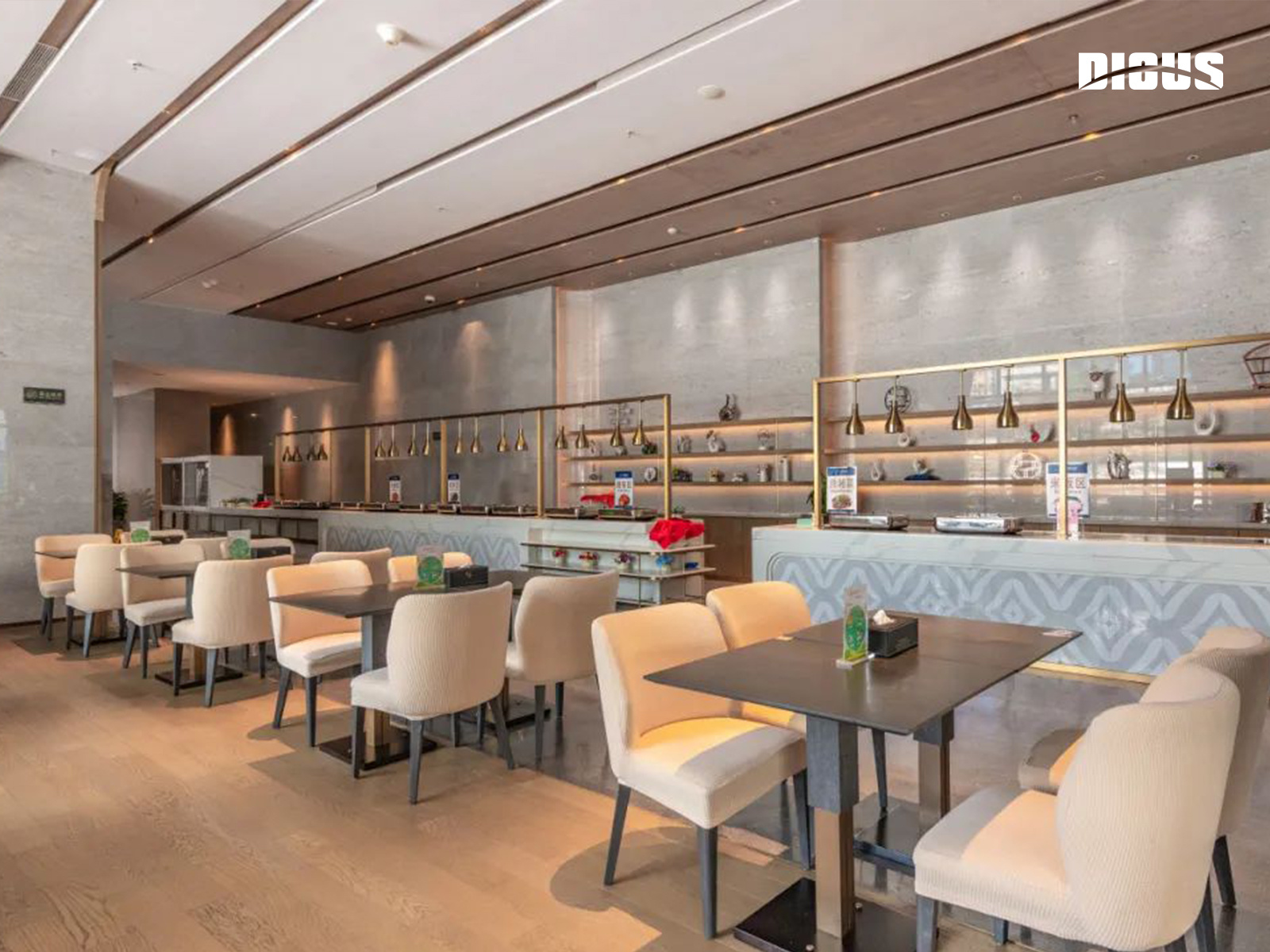 Sit at the dining table by the window, and integrate the expectation of food into the space. The warm lighting echoes the light brown dining table and chairs, highlighting the extraordinary style.
GUEST ROOM
The simple and elegant front hall design focuses on simplifying the complexity and meticulously polishes the craftsmanship, scale, and materials to create a unique style of the space.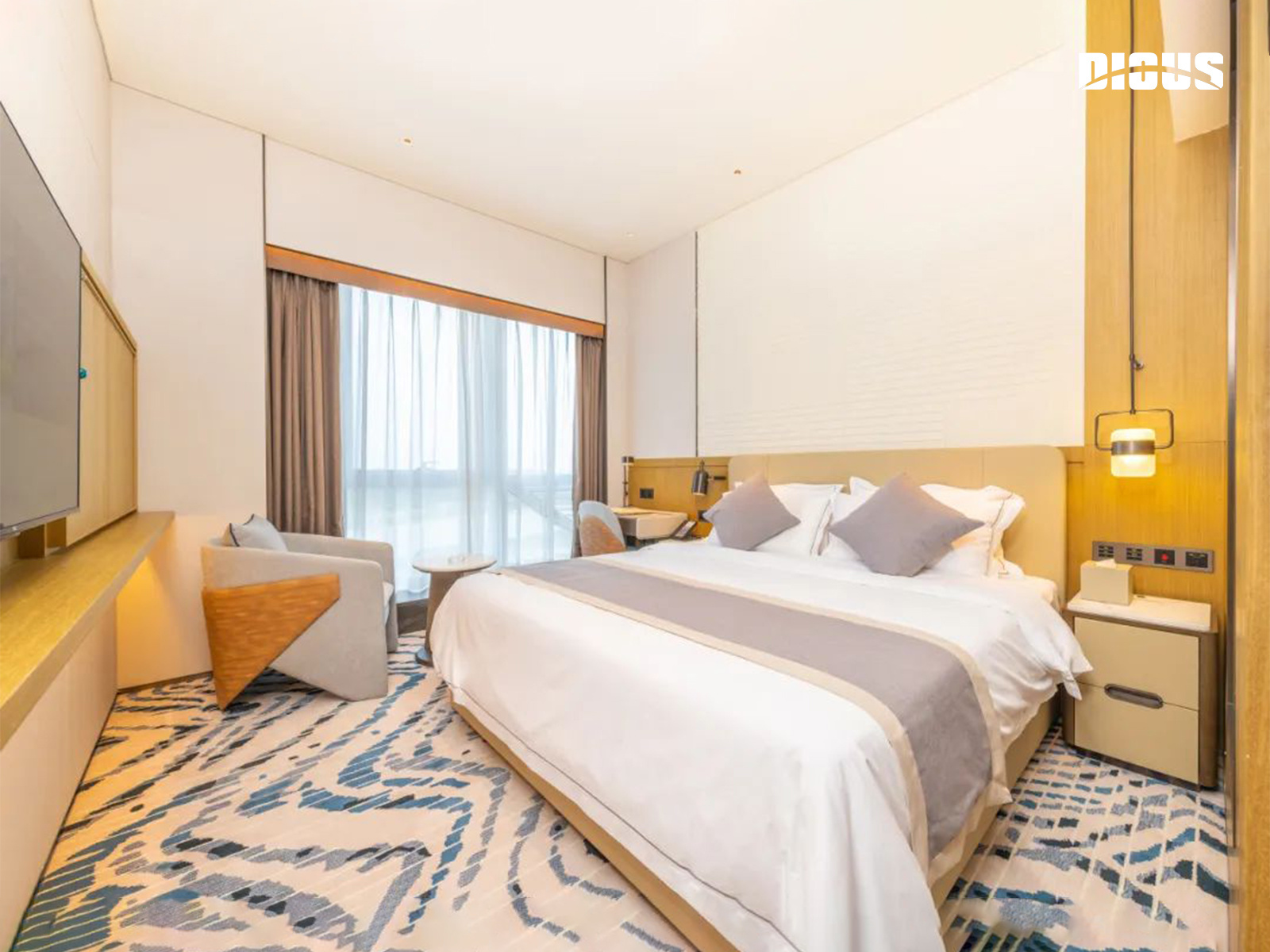 The guest room continues the overall tone and style of the public area, and with carefully selected soft furnishings, a more private atmosphere permeates the space.
Wood and leather furniture have the same gentle texture, forming a rustic, natural, and powerful atmosphere. Stay away from distractions in a quiet space and return to tranquility and leisure.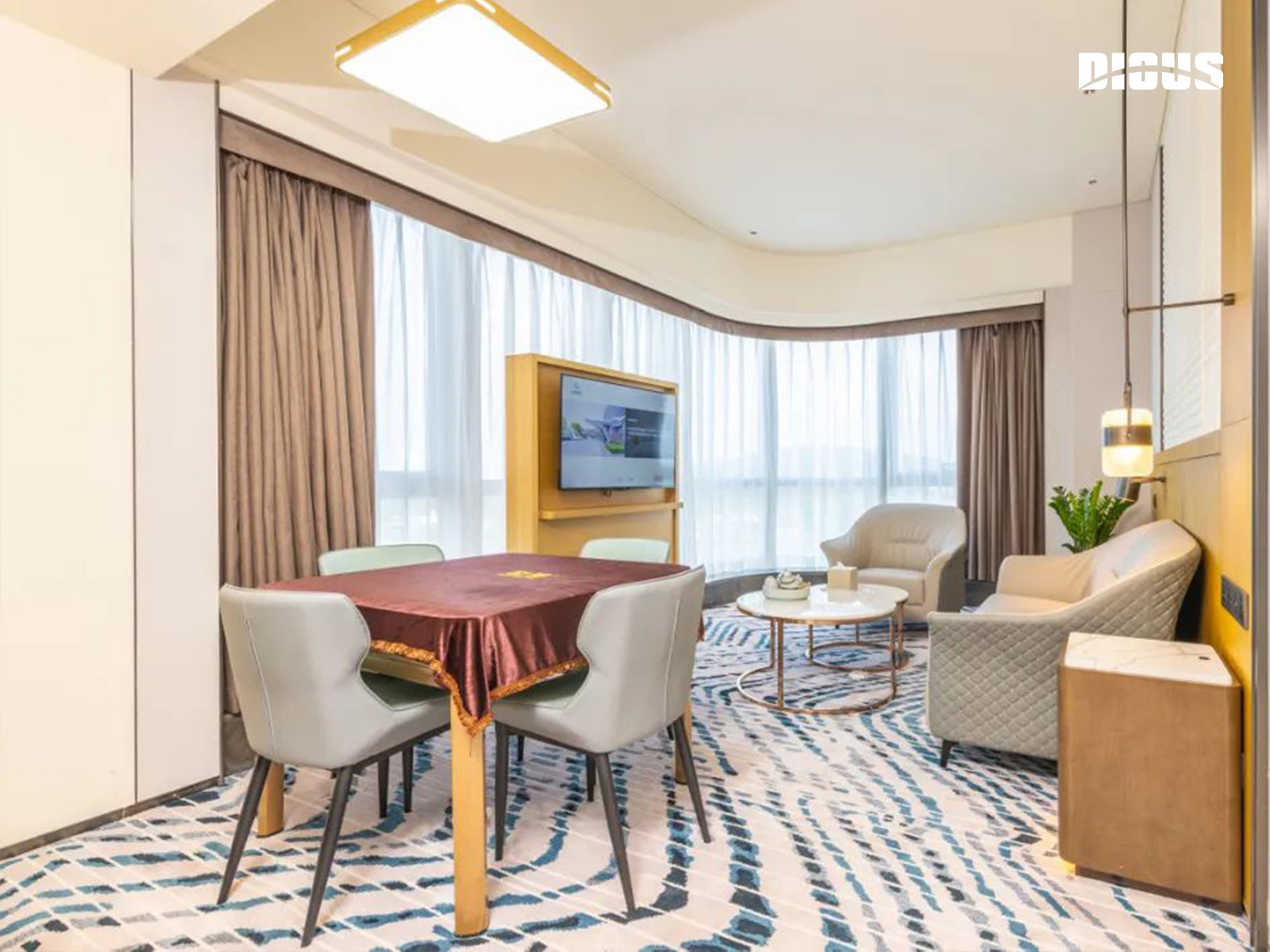 A soft matte leather sofa exudes a unique tone. The skin-friendly touch, soft shape, and smooth curves show the beauty of rounded lines.
FITNESS CENTER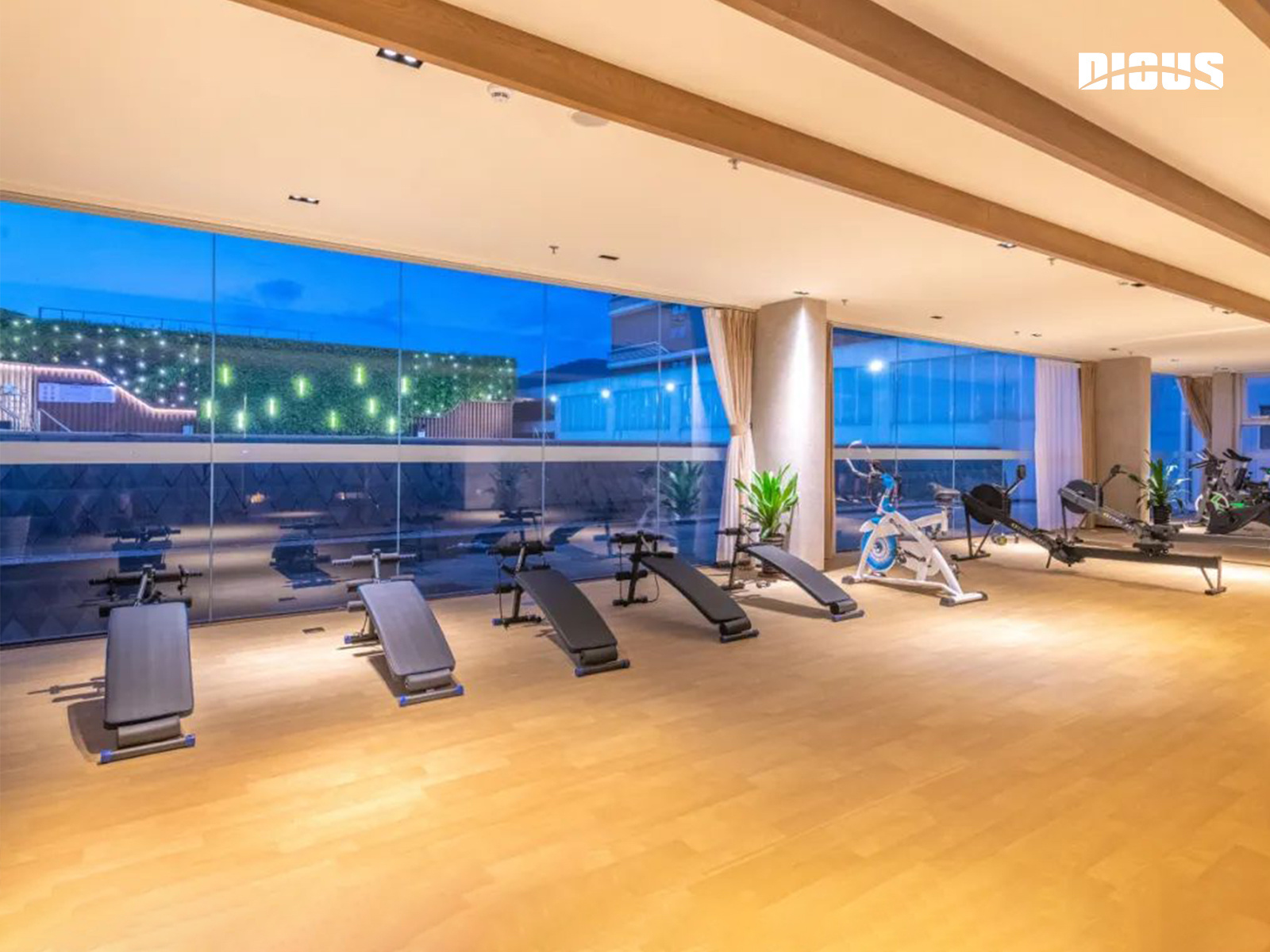 The fitness center uses a lot of wooden elements, depicting delicate and thick, bringing a natural and relaxing atmosphere, echoing the life theme advocated by the hotel, where you can enjoy a relaxing journey of body and mind.
Dious, the top 4 office furniture brand in China, is a professional leading office furniture supplier. We have the strength to offer office furniture solutions based on your demands.

project,hotel furniture solution,commercial furniture supplier,office furniture manufacturer,office furniture supplier
No.422, Jin'ou Road, Jianghai District, Jiangmen City, Guangdong, China
Follow Us