Different Veneer Meeting Table Solutions For Conference Spaces
---
Time of issue:Apr 06,2023
There are a wide variety of shapes, styles, and designs of modern veneer conference room tables. According to the size, material and design of the office conference tables, a suitable conference table solution will have a significant impact on the overall style and practical nature of the meeting room.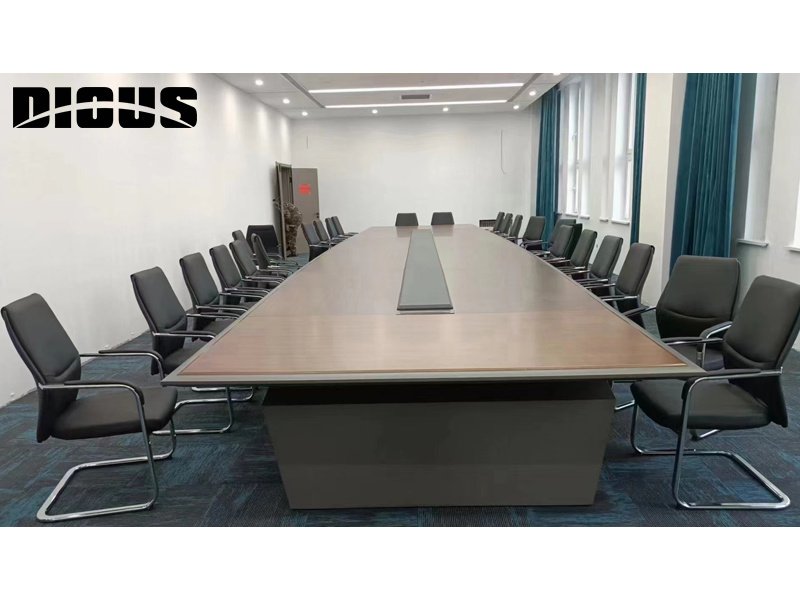 If you're choosing a conference table, there are a few things to consider.
The first thing is the space of the meeting room. You need to confirm the meeting room dimensions(both length and width) to check the best dimensional table for the participants you would like to accommodate at most.
Space of meeting room
Conference room tables can affect the success of team meetings, and the table you choose will greatly affect the way you conduct business meetings. According to different areas, we can provide you with suitable conference table solutions. In many ways, users benefit from its combination of sizes, styles, and functions.
When the space is large enough, we will take into account all the possible collaborative activities to be held in this space to propose our solution with more combinations for flexible adjustments based on users' demands. Besides the suitable dimensional conference table choosing, we also recommend more chairs lining up on two sides to accommodate more participants.
Styles of conference tables
The conference table styles can help to create a good tone and atmosphere for the meeting and highlight the space. The style should be helpful to the functionality and effectiveness of the communications or discussions of the participants.
In response to different conference space needs and users' demands, we propose multiple and different meeting table styles catering to the overall style of the customer's corporate.
You can have a square table with a classic style or an oval shape with modern aesthetics. The square type helps to create a formal and dignified atmosphere, while the round or oval type encourages attendees to share ideas and thoughts more freely.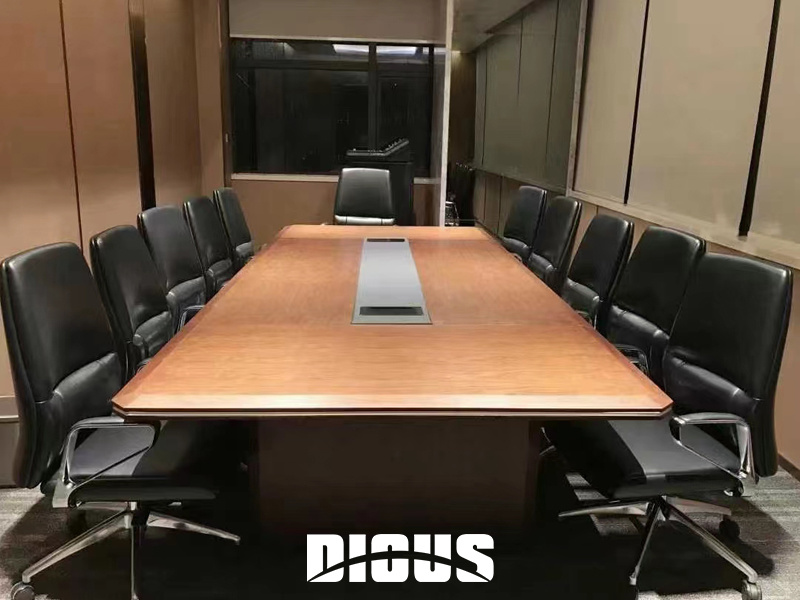 Conference equipment to better support meetings
If the meeting involves proposals presentations, video sharing, or the space is too large for attendees to hear each other, conference equipment, such as a projector, screens in front of each seat, microphones, a whiteboard, and whiteboard markers, may be necessary and useful.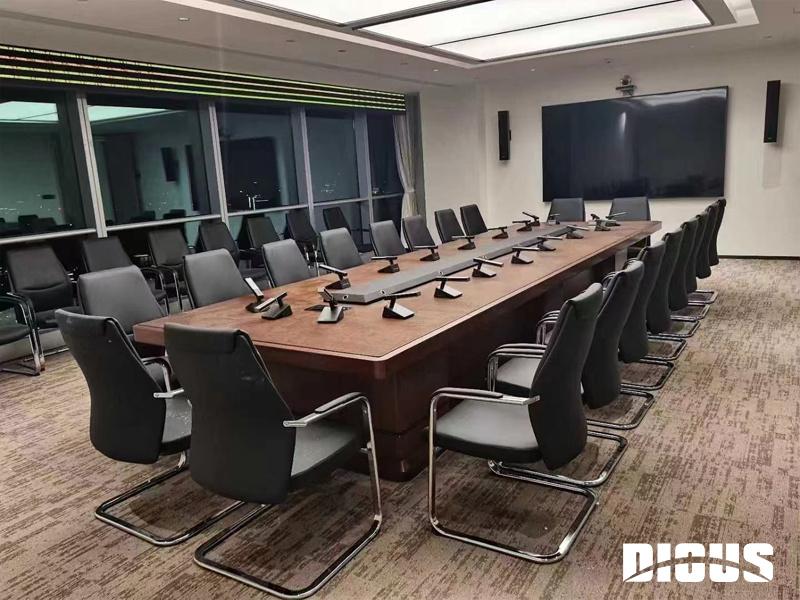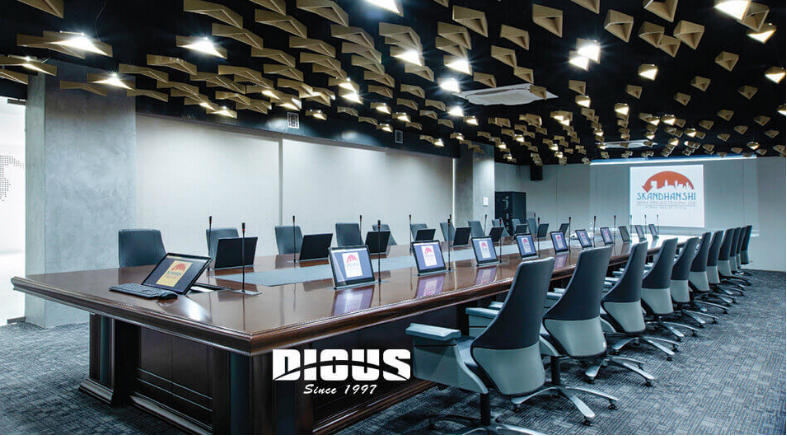 A functional conference table is a must-have for your high-end conference space. Arrangement and placement of equipment, conference software requirements, and collocation are all problems that professional furniture manufacturers should devote themselves to solving. Dious has always been professional and perfect in this regard.
Dious aim to become a leading manufacturer of commercial furniture and an outstanding provider of furniture solutions. The brand endows the product with a unique value and the high-quality service functions that the product offers for customers. Conference furniture greatly affects the professionalism of the conference and plays a key role in the smoothness of the conference. As a conference table manufacturer, we have a conference table solution to suit every customer's needs.
The modern conference table includes two wire-management grommets for convenient use of laptops, projectors, and other equipment, showing personality and fashion. Finding the perfect size table for your meeting room is our strength. According to different requirements, a set of the comfortable and suitable conference tables is a supporting facility for high-value conferences, and it will enable all outstanding people to conduct conferences and negotiations efficiently.
conference table,project,manufacturer,office furniture
No.422, Jin'ou Road, Jianghai District, Jiangmen City, Guangdong, China
Follow Us