Hotel Furniture Solution for Shanshui S Hotel
---
Time of issue:Dec 12,2022
Shanshui S Hotel is a medium and high-end hotel of CYTS Shanshui Hotel Group, which has already covered many famous tourist cities along the high-speed rail line.

In this case, Dious took "Chenpi Culture" as the theme, combining the new Chinese style with modern simplicity to create a pleasant and natural travel space for guests.
Hotel Lobby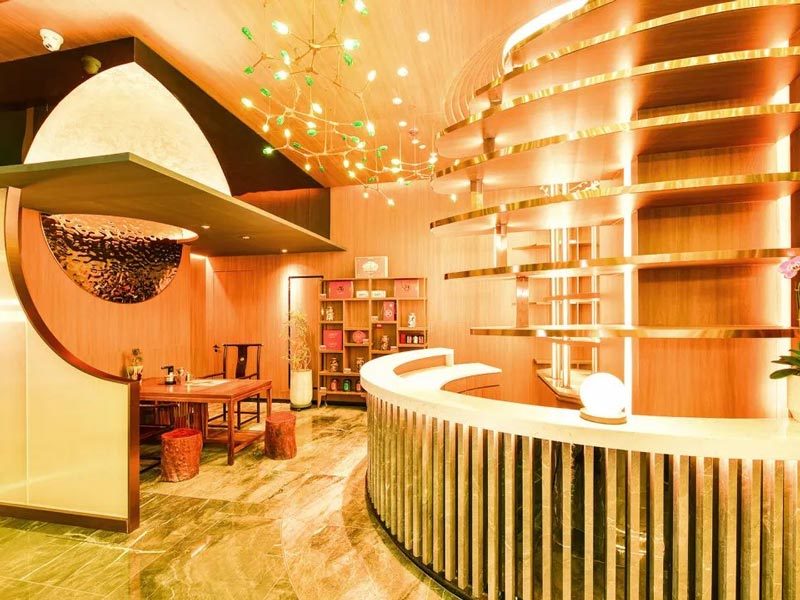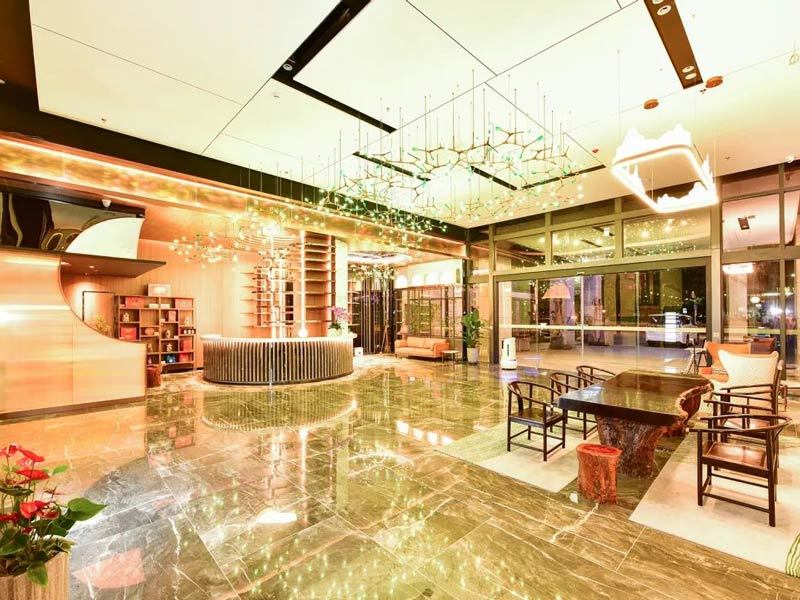 As soon as you enter the hotel, you will be surprised by its strong oriental aesthetics.

Exquisite tea table furniture, elegant lighting, and interesting antique shelf interpret the ultimate Lingnan cultural, creating a warm and elegant atmosphere.
Guest Room
With a semi-open space layout, the guest rooms are stylish, combining the essences of Eastern and Western cultures.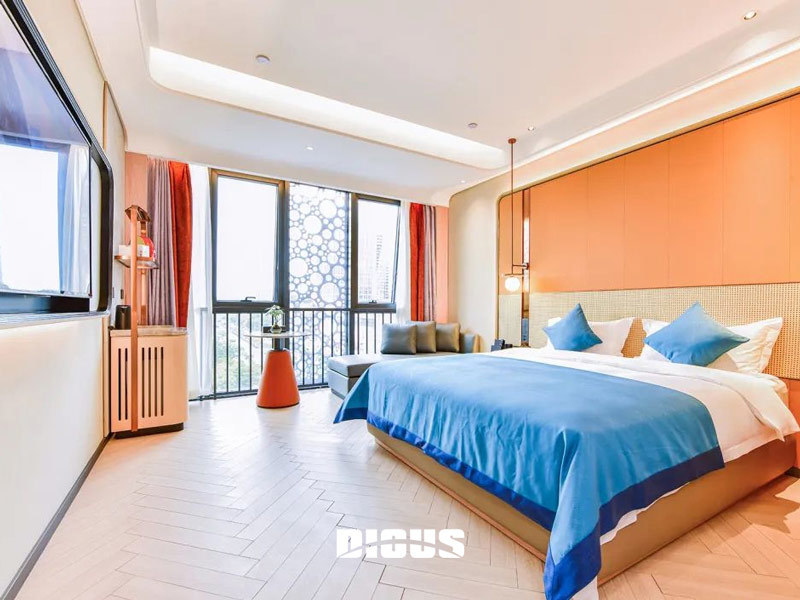 Taking inspiration from ChenPi culture, the guest room's decoration features orange as the keynote and elegant blue bedding, intertwined with calmness and enthusiasm to create a unique visual effect.
Large-area material collisions and minimalist linear divisions, combined with stylish furniture shapes, make the space appear more spacious and comfortable.
Suite room
Suite space is more abundant and varied.
The combination of elegance logs and beige, along with the copper-colored metal lines, is well proportioned.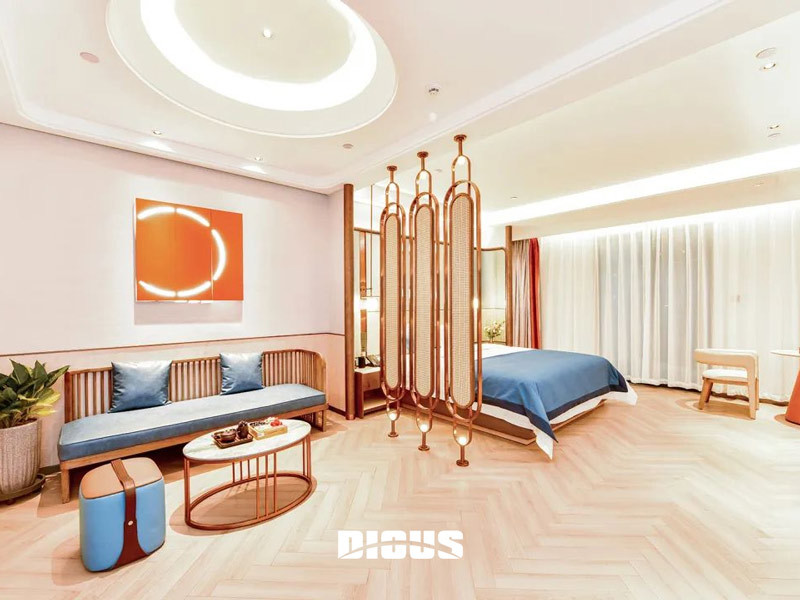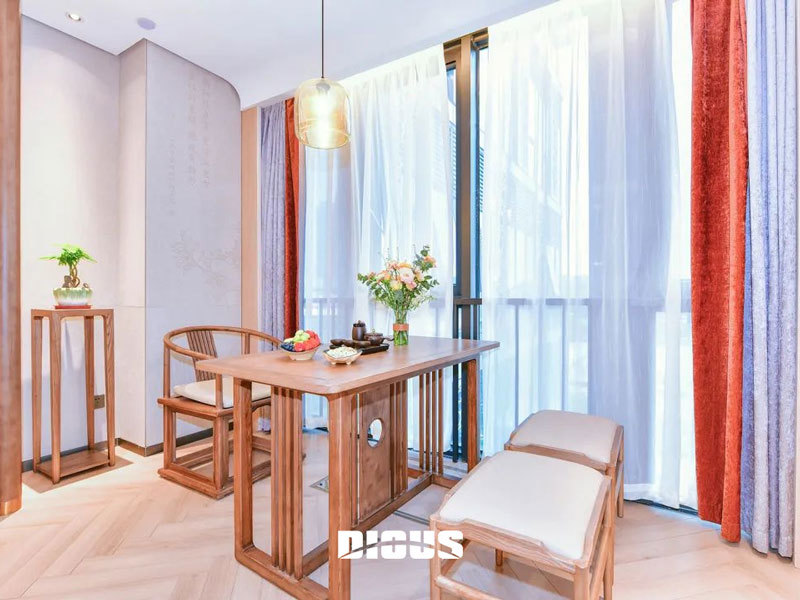 At the same time, the suite is equipped with log tea table furniture, fresh and elegant new Chinese style, giving people a feeling of peace and tranquility. Whether tea-tasting or watching the scenery, it is very comfortable.
Meeting Space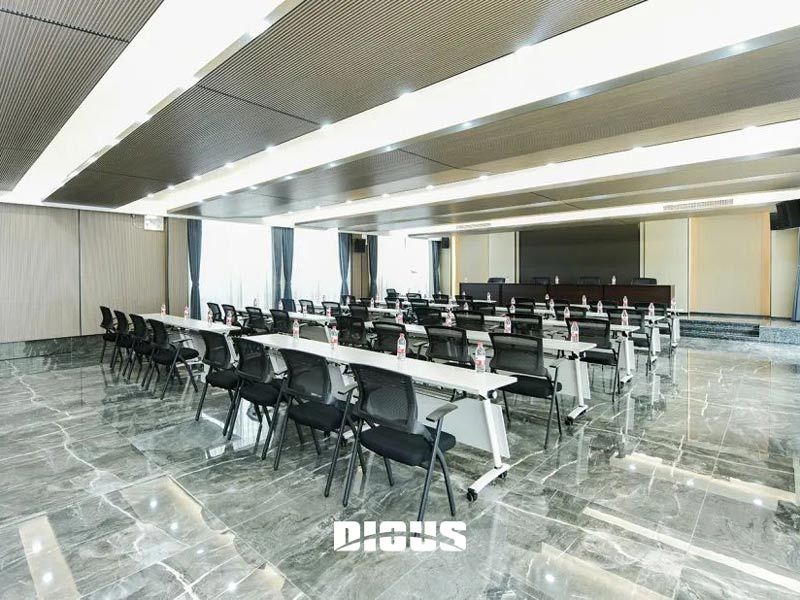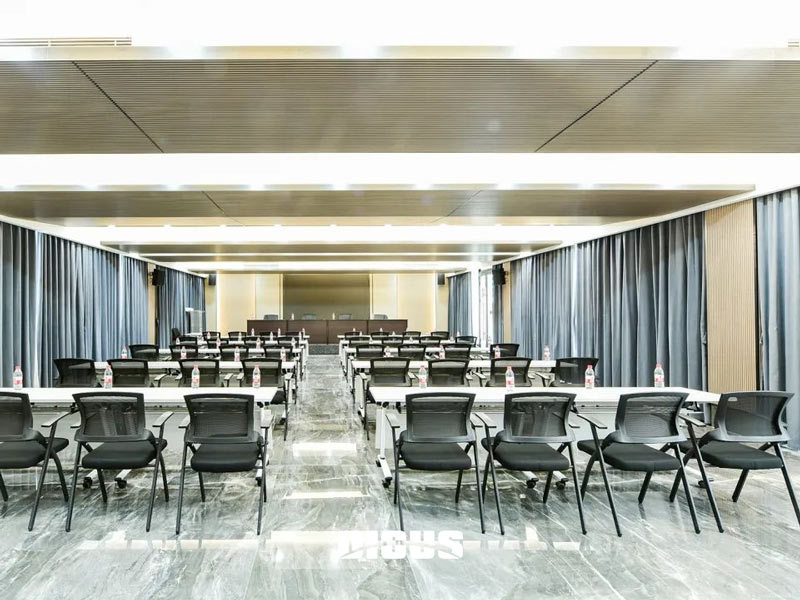 Shanshui S Hotel has large and small meeting rooms with all the conference facilities.
The spacious and bright meeting space, equipped with movable long tables, is convenient and practical, satisfying office needs such as business and training development.
Shanshui S Hotel is committed to providing customers with quality products, excellent service and pleasant experience, making guests feel a warm and comfortable travel life.
Contact Dious for more information about hotel furniture customization.
hotel furniture manufacture,hotel design,hotel project solution
No.422, Jin'ou Road, Jianghai District, Jiangmen City, Guangdong, China
Follow Us