6 Tips for Office Interior Design: Things You Should Know
Choosing the right office interior design is extremely important in developing the future of the business. The office space is where each team member will work and communicate. Therefore, it should be warm, accommodating, and pleasant. If you're looking to improve office set-up or want to get some advice about executive office interior design, here are some tips: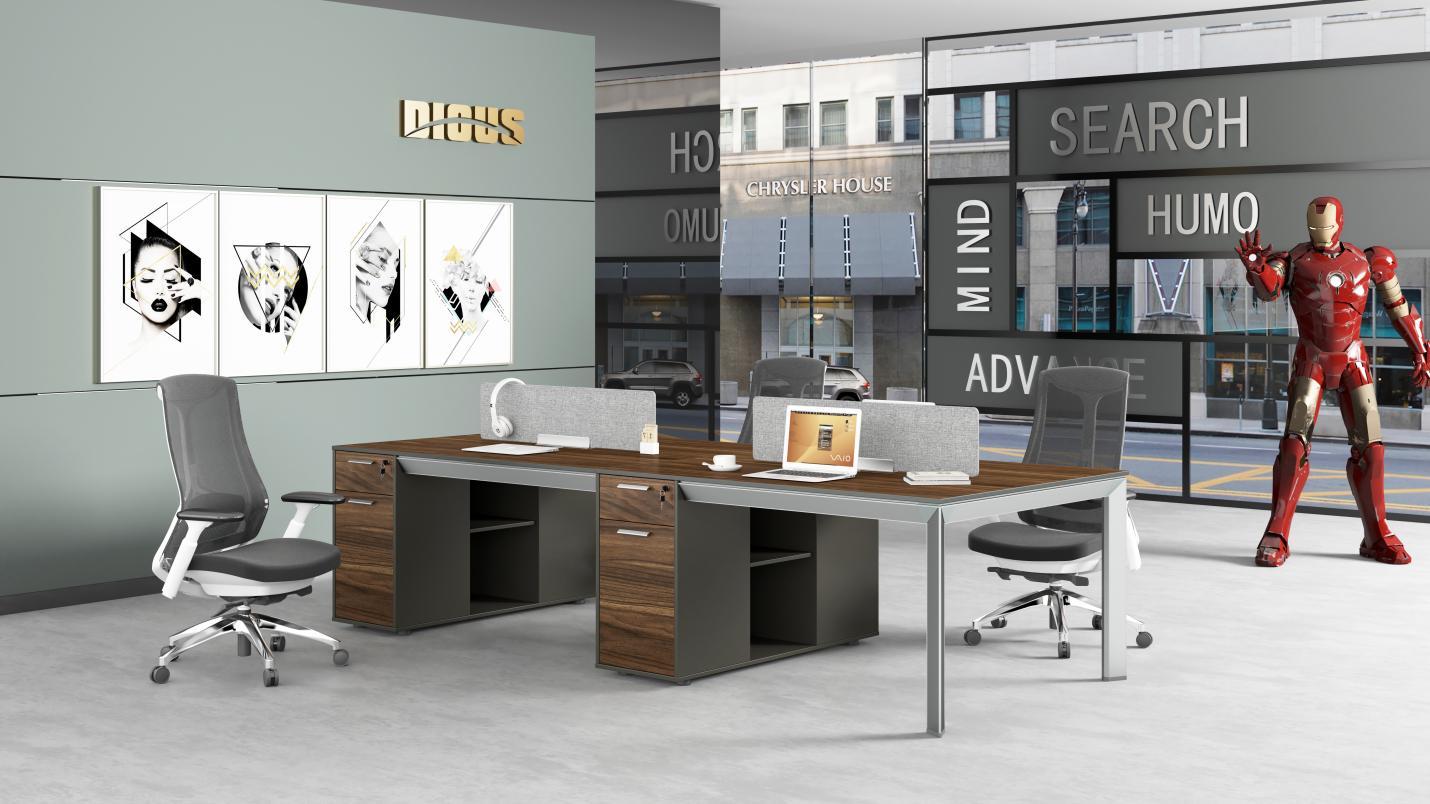 1.Office Furniture Is Important
The first glance at the executive office interior design is pivotal for potential business partners to build a first professional impression. And first impressions are almost always dictated by office furniture. In order to create an attractive office, the following are what you should consider when deciding on the executive office interior design:
Classic, timeless, and elegant office furniture solutions can raise the look of the office by several notches.

Creating a comfortable working space for staff with pleasant and ergonomic office furniture solutions can keep staff healthy and leave clients with an excellent and cozy impression.

Complete and well-matched office furniture solutions promote a sense of belonging among staff.

Pleasant executive office interior design that uses space to create an enjoyable working environment will enhance working efficiency, bringing unimaginable value to the company.

A good set of office furniture can maximize available space and enhance its aesthetics.
2.Collaboration Spaces Are Essential
The office is where staff will spend at least ⅓ of their days in. In this condition, creating a satisfying collaboration space between staff is essential to facilitate their communication and passion for work. That's why executive office interior design plays a pivotal role.
For instance, a wonderful office interior design creates intentional zones where groups can share their unique opinions and collaborate on ideas. Round meeting tables, movable chairs, and writable walls are some ways to provide collaboration opportunities.
3.Keep the Executive Office Clean
Shabbiness, clutter, grime, and disorganization will always stand in the way of the true beauty of executive office interior design, even if you've spent a fortune on it. Thus, it's of vital importance to keep office space neat. And here are some solutions:
● Adopt an office furniture solution with multiple cabinets and a strong wiring function that can hide all wires in a special panel to keep the desktop clean and neat.
● Encourage staff to declutter their individual spaces.
● Run a weekly/monthly deep cleaning program.
Such combined efforts towards cleanliness will not just enhance the look of office space but will also motivate staff to stay on track with their professional progress, thereby boosting overall productivity.
4.Pay Attention to Color Coordination
The right shades with their complementary colors hugely impact the space and the mood of the people working in it. For example, spaces that are used for work should use furniture solutions that contain warm and energetic colors, while relaxed spaces like the breakroom and cafeteria should carry cooler tones in furniture solutions.
The hues of the office in a working space will impact the productivity, mental energy, and creativity of the people within it. Therefore, make sure you invest in the right colors of furniture solutions that not only blend well with executive office interior design but also catalyze the productivity and performance of team members.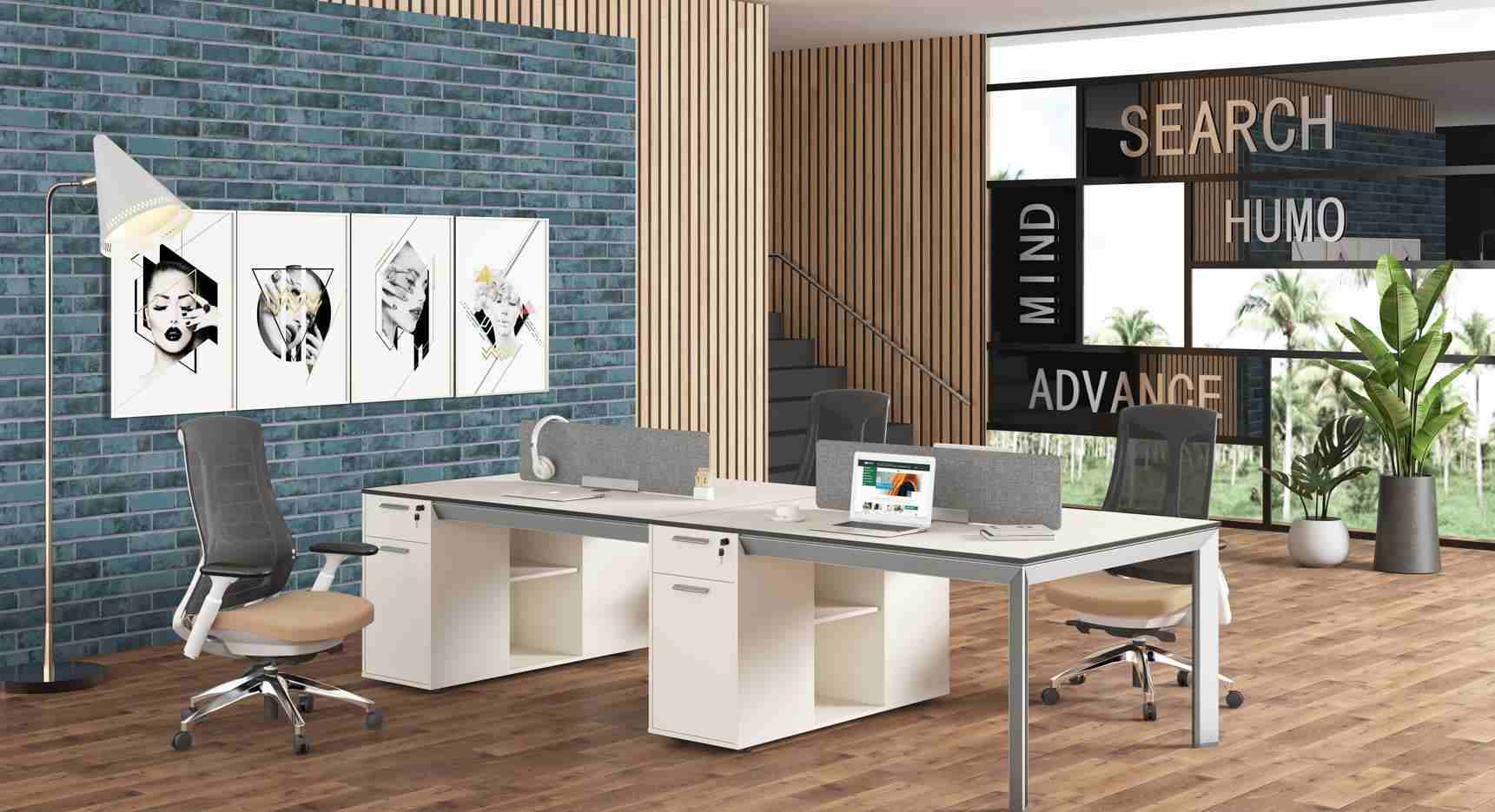 5.Create an Unforgettable First Experience
The first area that your prospects step in is your chance to cast a flawless first impression. For instance, the reception hall and waiting area must be a direct reflection of your work culture and office environment. In addition, a distinctive design of office furniture will speak volumes of your professional conduct through its aesthetics, furniture, structure, and layout.
If the right prospective client or employee picks up on these cues subconsciously, they will be automatically attracted to you in a professional capacity. This, in turn, will help you build an excellent team of highly capable individuals, which will skyrocket your business in the long run.
6.Add Life Plants to Create Warmth
Multiple scientific studies showcase the use of indoor plants will enhance mental and physical well-being. It is because plants reduce stress, boost creativity and focus, improve indoor air quality, and eliminate air pollutants. Therefore, placing some green plants in the office to coordinate with certain office interior designs will bring peace and tranquility.
For more information about Essential Executive Office Ideas, please check out https://www.dious-furniture.com/Spaces__detail/Must-Try-Executive-Office-Ideas.html
Choosing a Reliable Furniture Supplier Now
As aforementioned, an executive office interior design is fundamental to creating a pleasant working environment to facilitate staff efficiency. If you're looking for the perfect partner to meet your office needs, Dious will provide you with a wide range of practical and contemporary modern executive office furniture.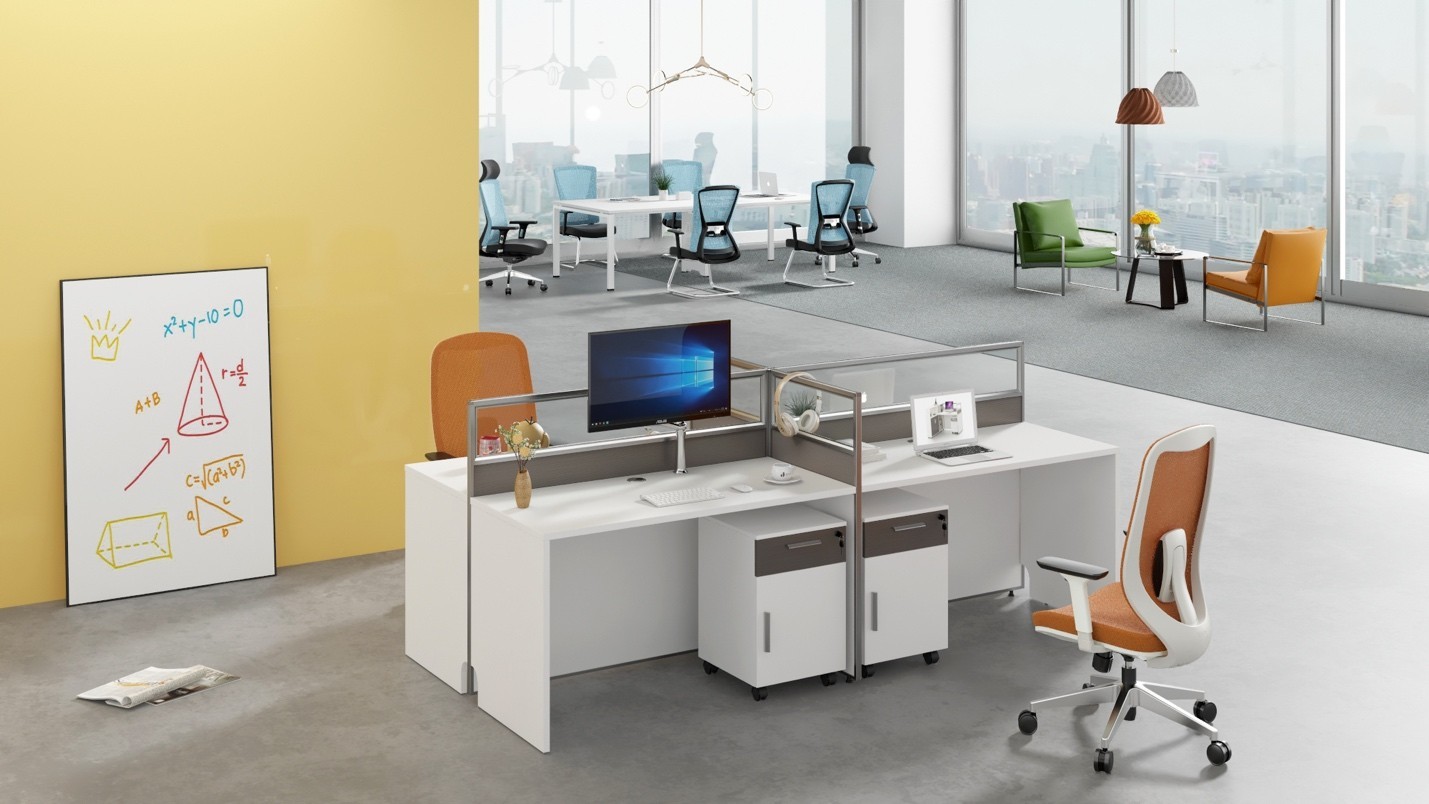 For the past few decades, we have provided customized and excellent office furniture solutions in every style, be it traditional or modern executive office furniture. As a reliable, professional, and trendy supplier with changing times and needs, we have gained a worldwide appreciation for our superior products. In addition, we will provide you with professional advice regarding your executive interior office design. You will have a complete package of reliable service and valuable advice that will improve your business. Therefore, take some time to hear how we may help you.
What Can We Do for You

ODM & OEM

Customization

Fast Delivery from Stock

CAD Layout & Rendering
No.422, Jin'ou Road, Jianghai District, Jiangmen City, Guangdong, China
Follow Us