Healthcare Furniture Solution for Heyou International Hospital
---
Time of issue:Oct 27,2023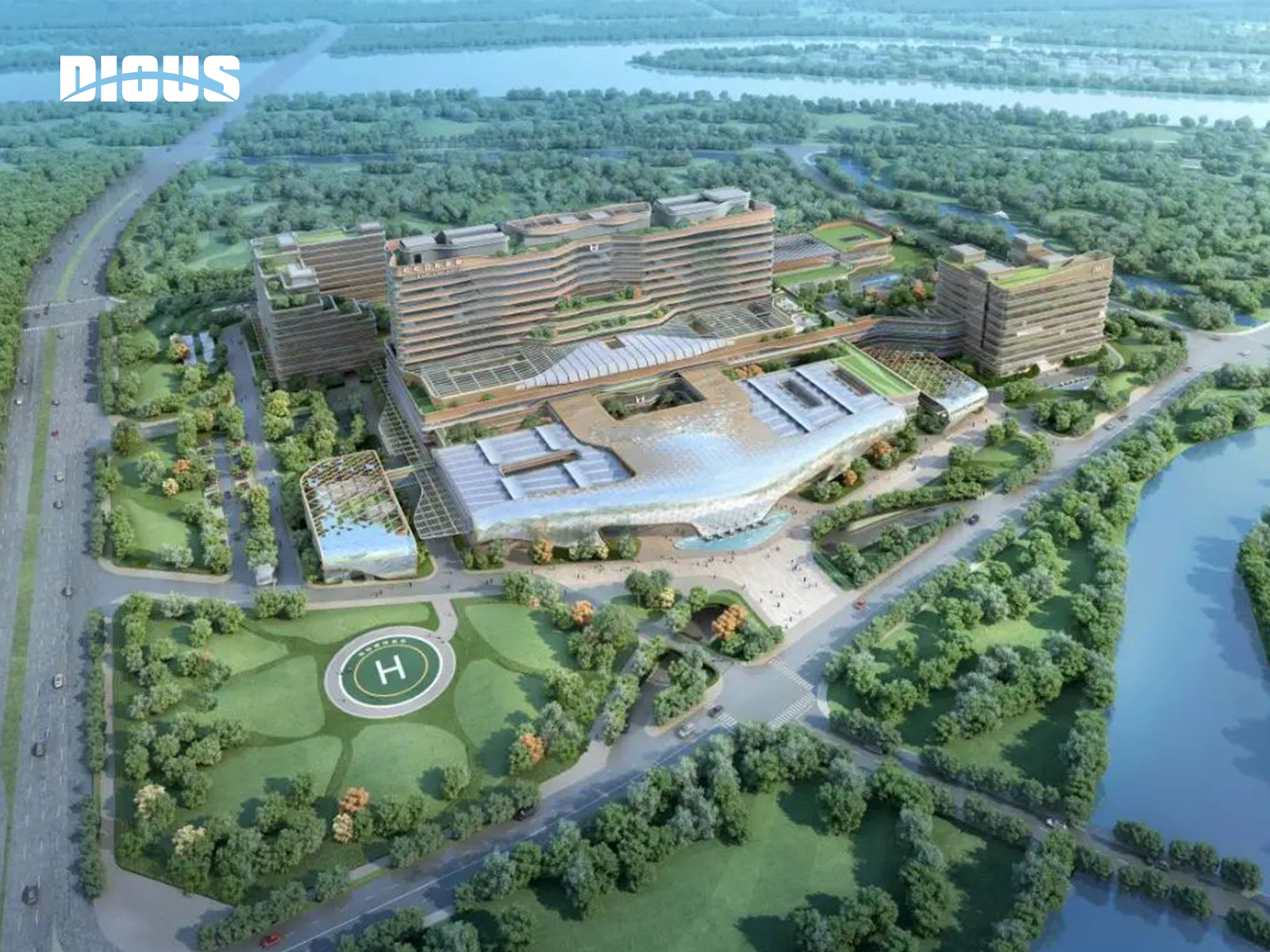 Dious is honored to provide healthcare furniture solutions for Heyou International Hospital.
Heyou International Hospital is located in Foshan City, China, with an investment of over 10 billion yuan. It is constructed by high domestic standards and committed to creating a new trend for medical care. Heyou International Hospital is designed with the "urban healthy living room" as its concept. As the administrative center of the entire hospital, the administrative building will provide a diverse and complex office space.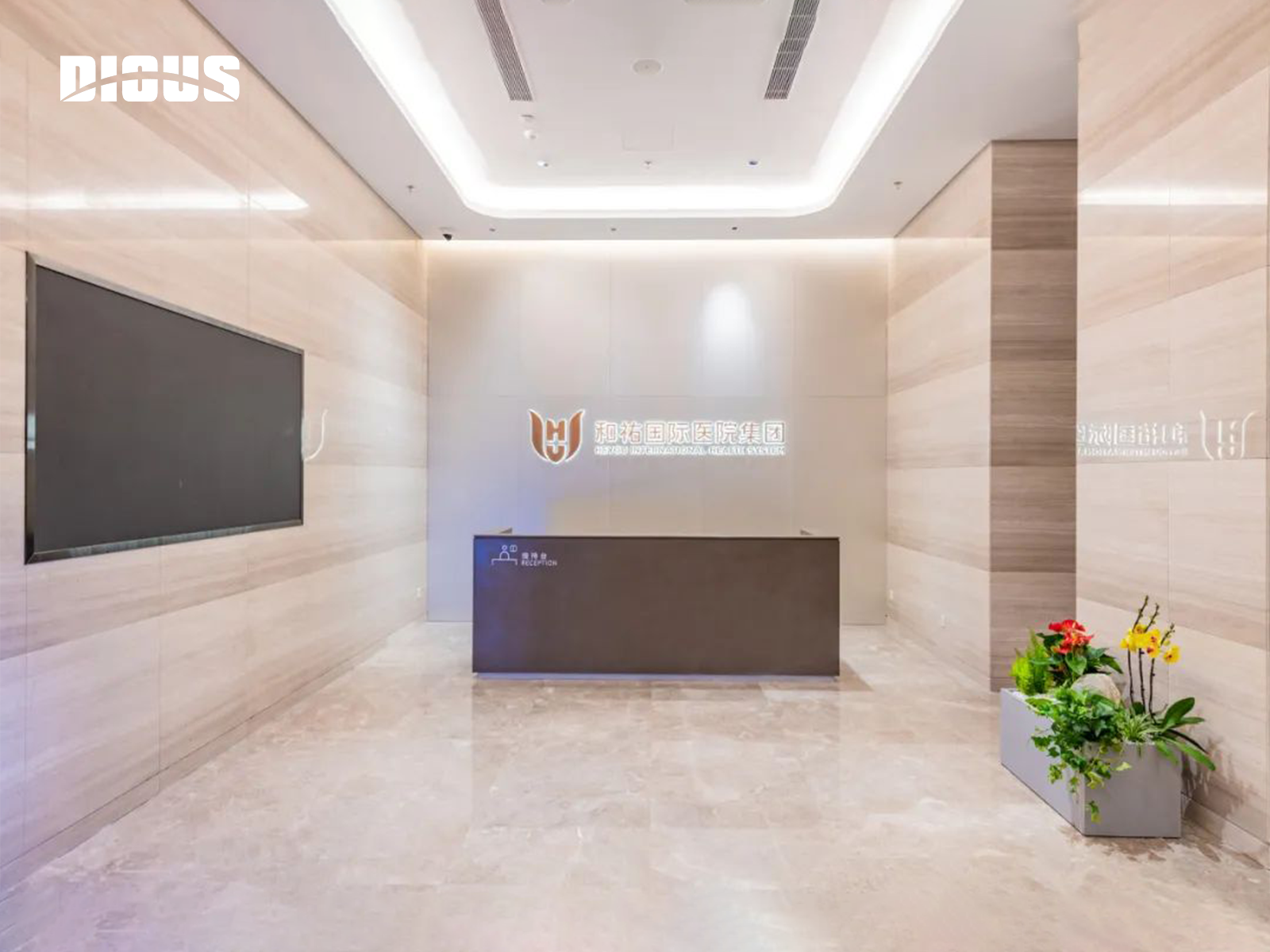 The administration building offers an open and bright reception area. Just like the vision of the Heyou International Hospital project, let the architectural space not only be the result but become the origin of urban growth, start health, and open the future.
Office Space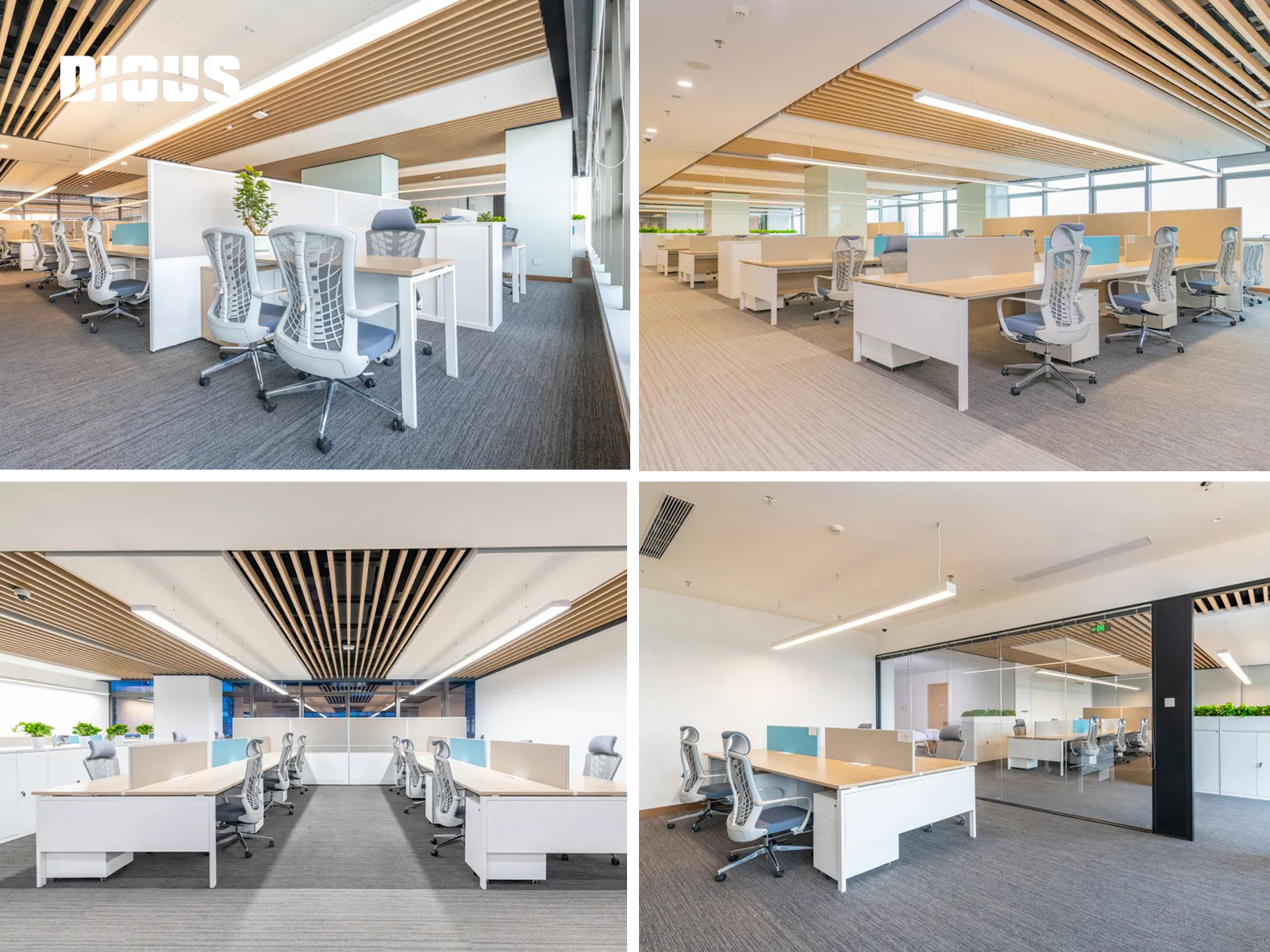 Entering the open office area, the fresh blue and gentle wood grains soothe the rhythm of the office space and reflect vitality. The layout of office furniture focuses on spatial streamlines and a sense of order. A workspace without partitions is more conducive to effective communication and business efficiency and creates a comfortable space atmosphere.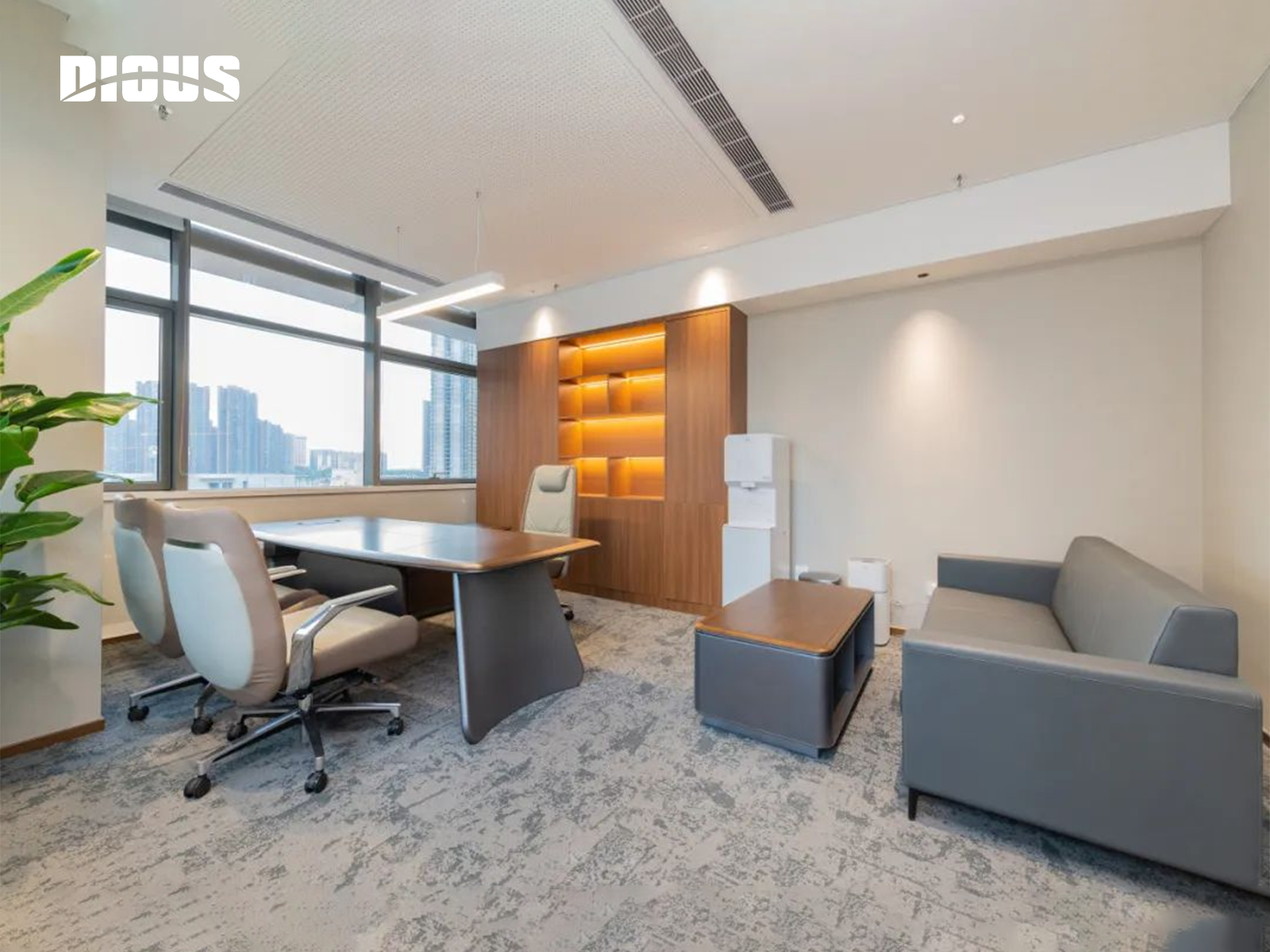 The color scheme of the executive offices is minimalist. Leather and high-end gray tones are used in the material and color selection, creating an elegant and noble office space.
Sharing Space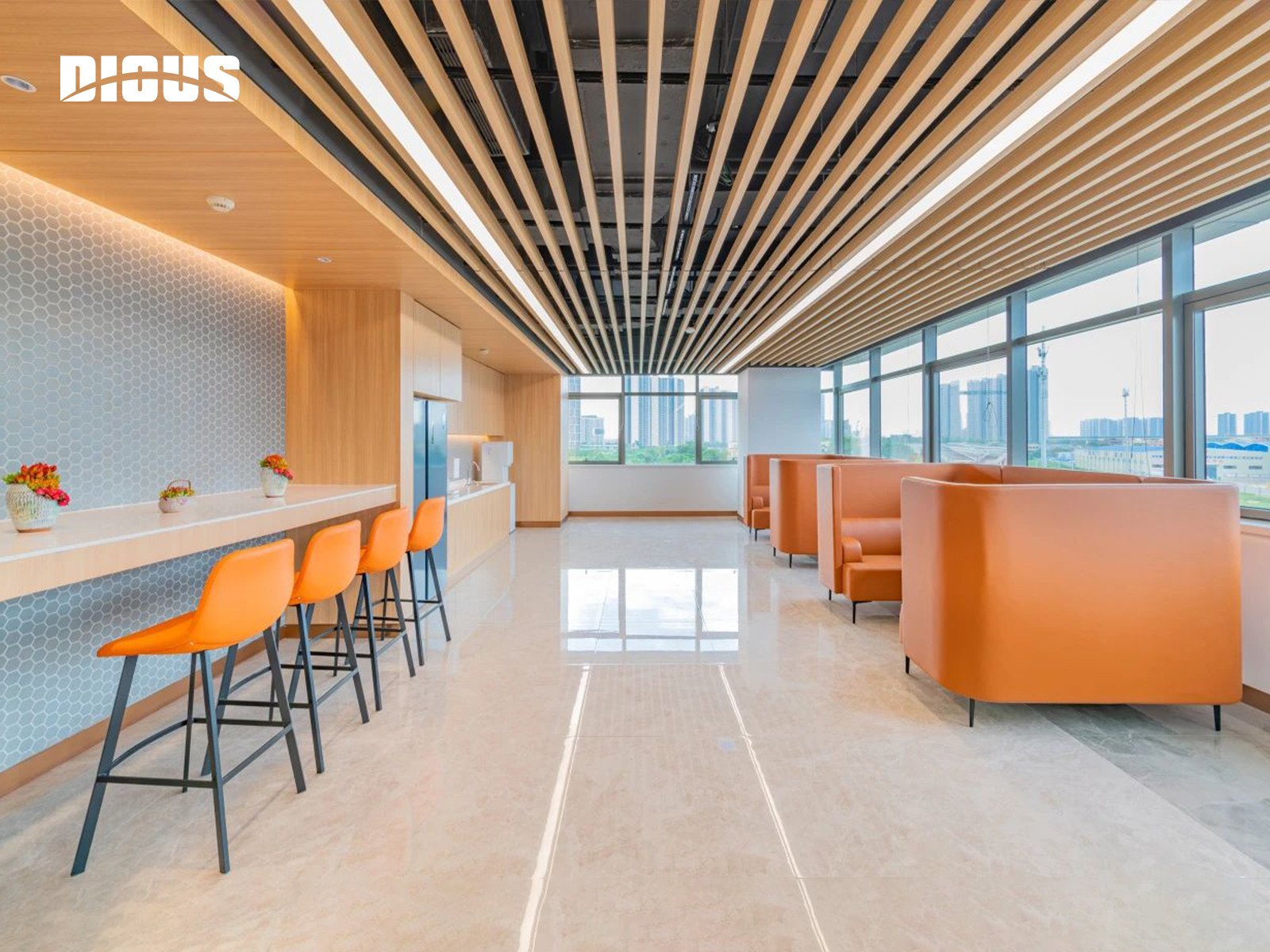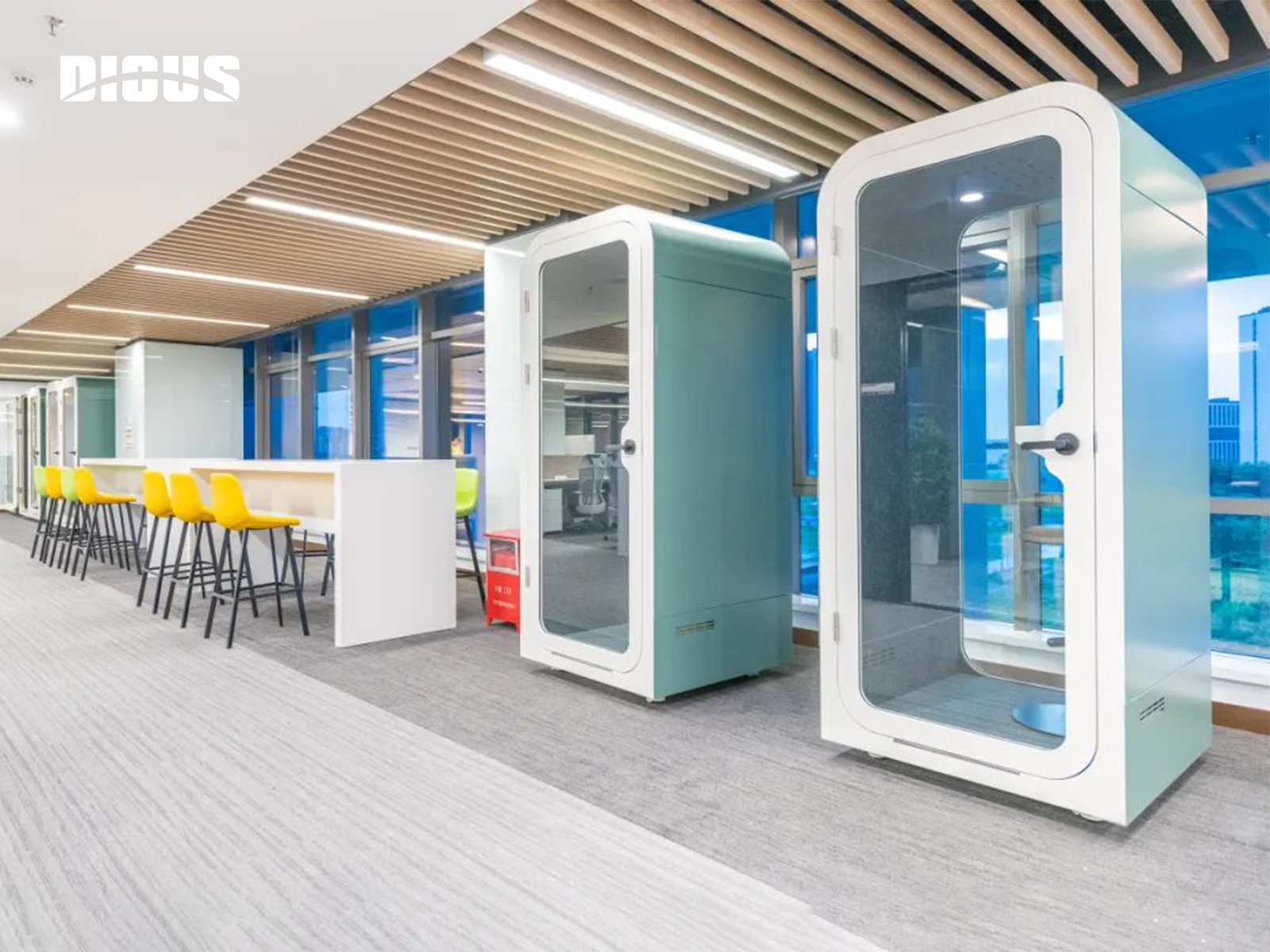 Flexible office tea room private telephone room serves as an open shared space and an area for informal meetings and also provides colleagues from different departments with more places to communicate and have tea breaks.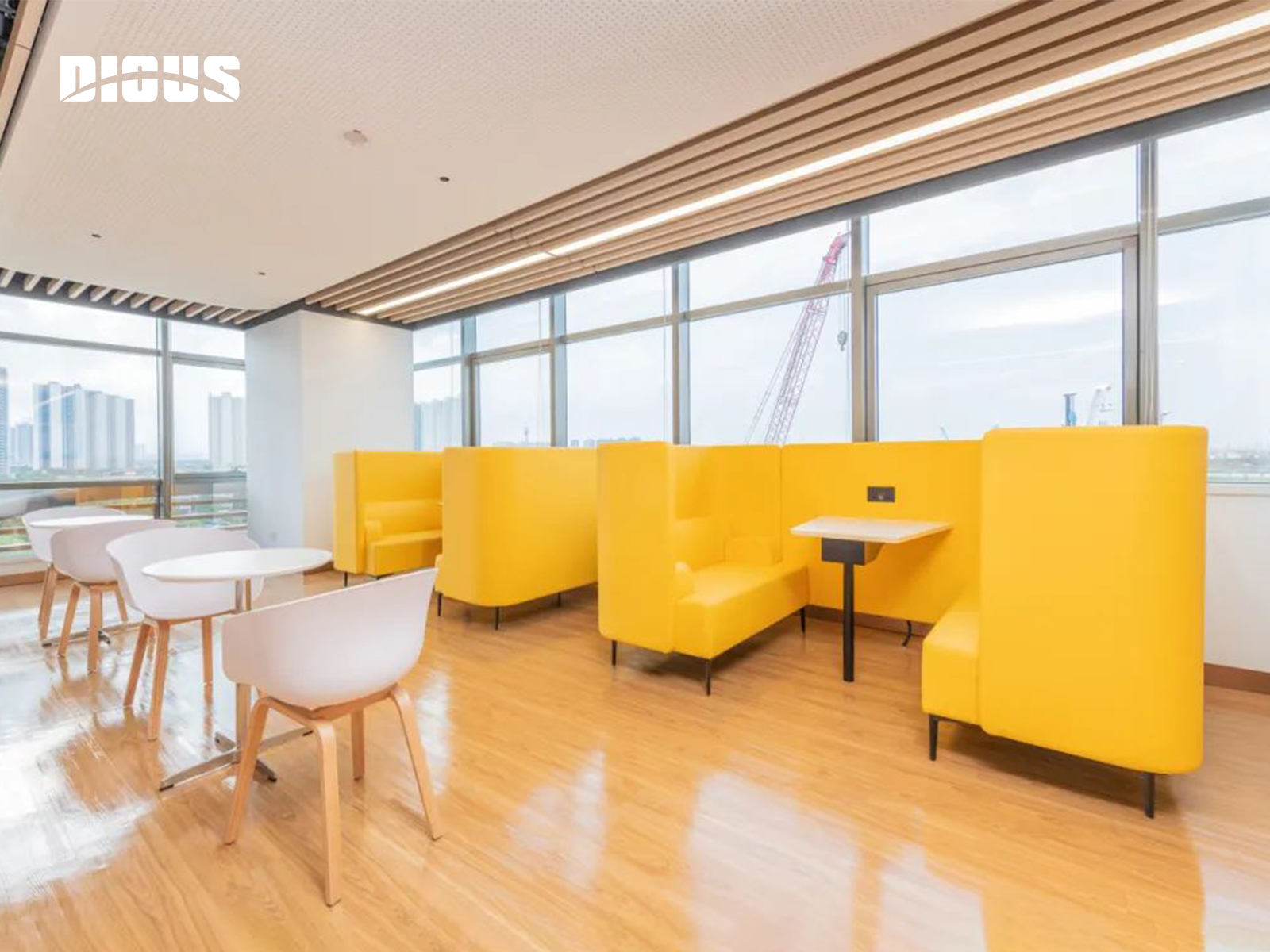 The combination of active furniture colors and diversified spatial forms creates a scattered rhythmic beauty, providing a living space full of natural flavor, and bringing release and relief to people who are busy with official work.
We hope that office furniture can not only carry out the functions of use but also extend a pleasant working state and a diverse creative atmosphere.
Meeting Space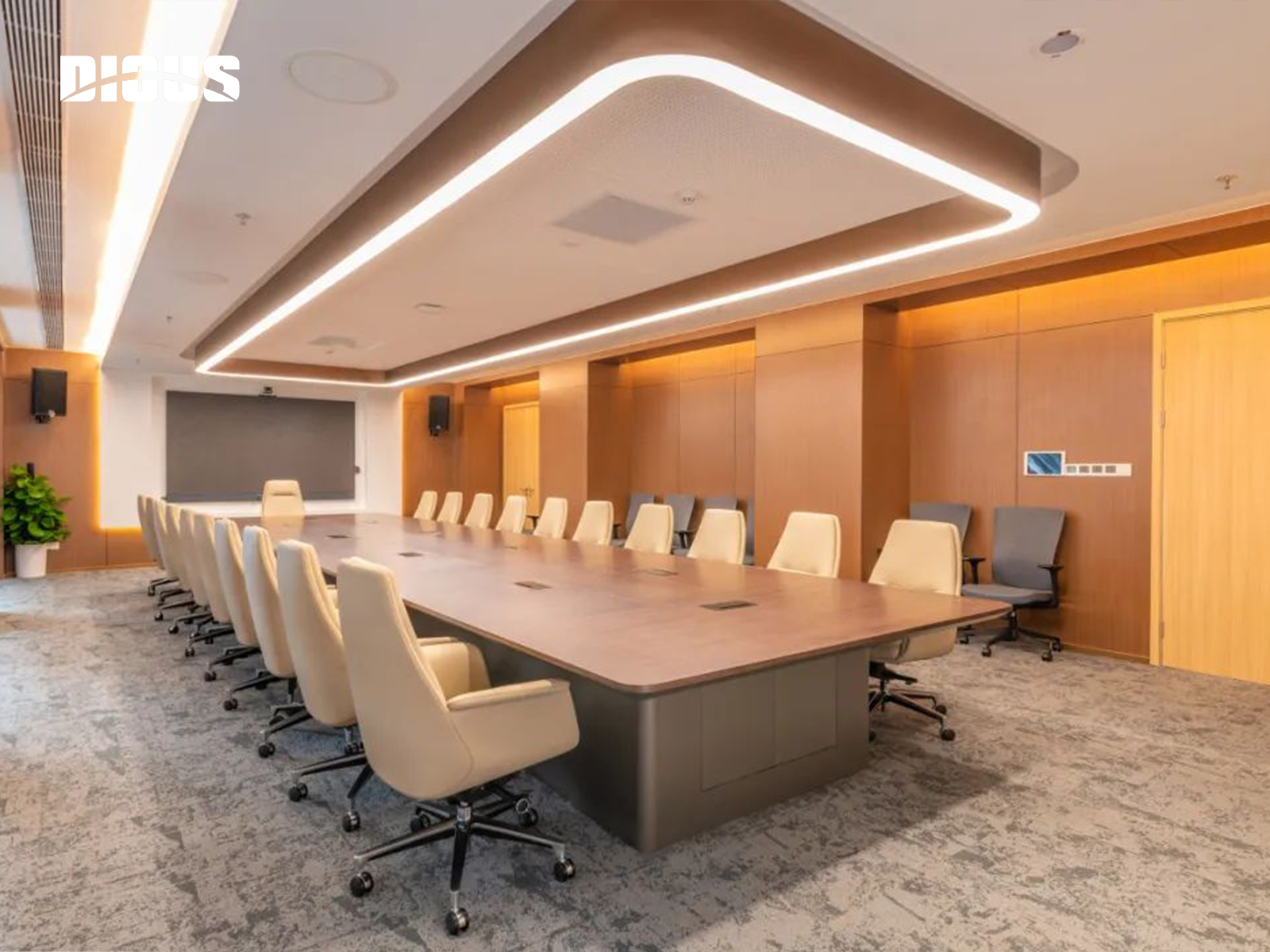 Gray textured carpets, soft wood colors, and organized browns neutralize the seriousness and rigidity of traditional meeting spaces.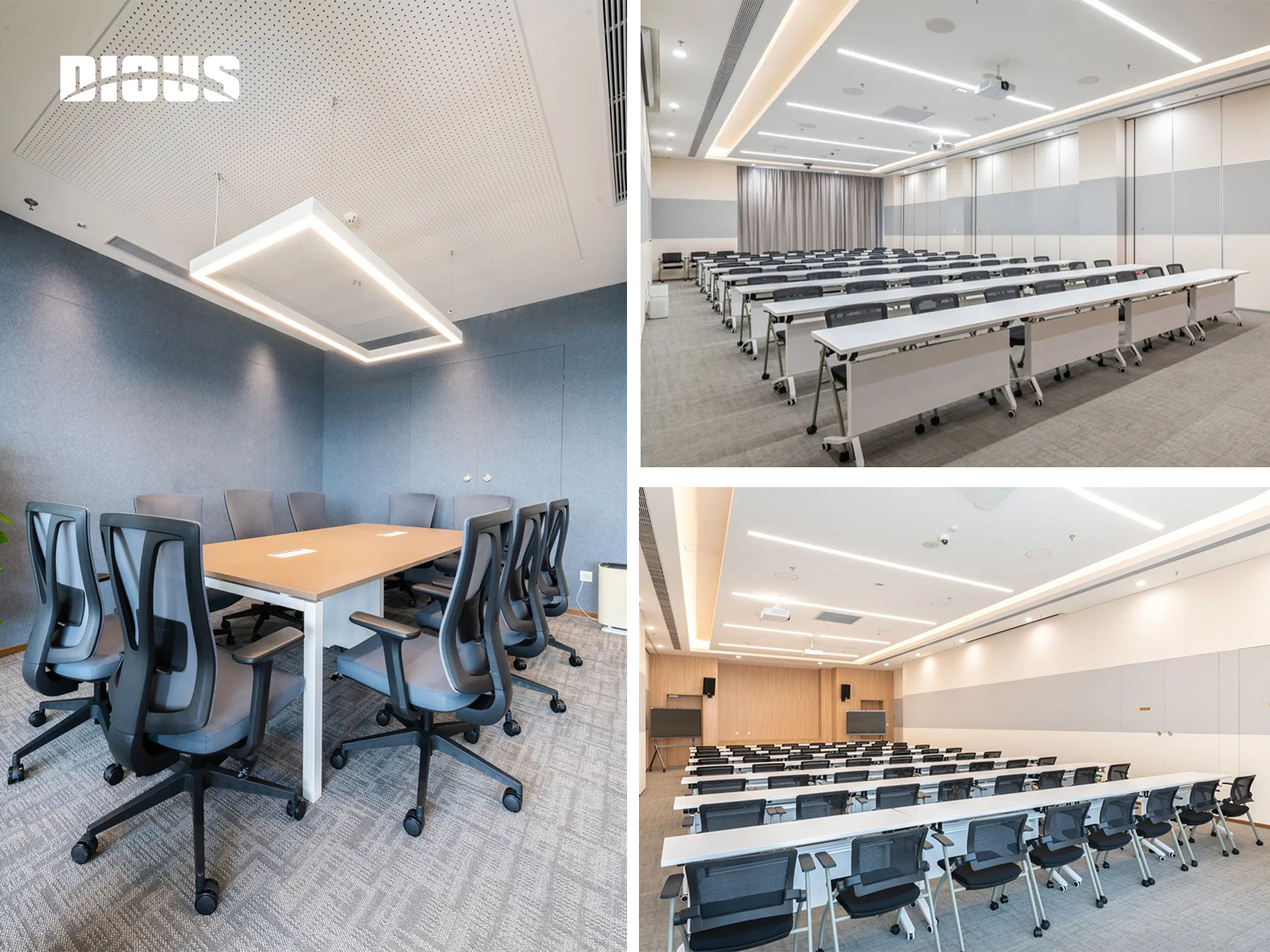 Entering the brainstorming area, the overall furniture arrangement emphasizes simplicity and lightness without losing functionality. The square furnishings and layout create a spacious view of the space and a comfortable modern office atmosphere.
Restaurant & Dormitory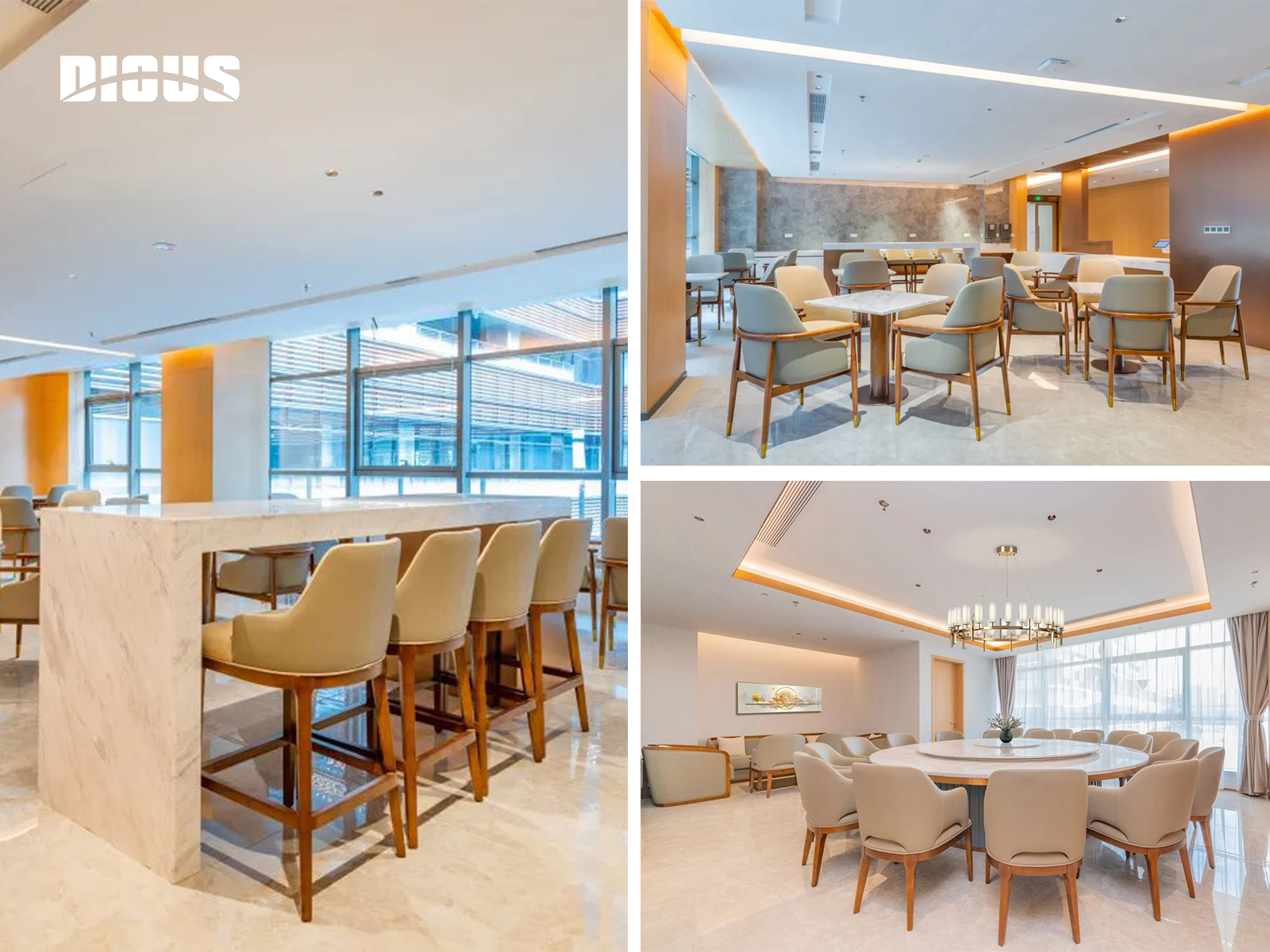 The entire dining area is dominated by brown, with wood, stone, metal, leather, and other elements colliding with each other, in line with oriental aesthetics. The private room is equipped with a dining area and a seating area. The warm-toned atmosphere and the elegance and texture of the leather material accentuate the exquisite elegance to the extreme.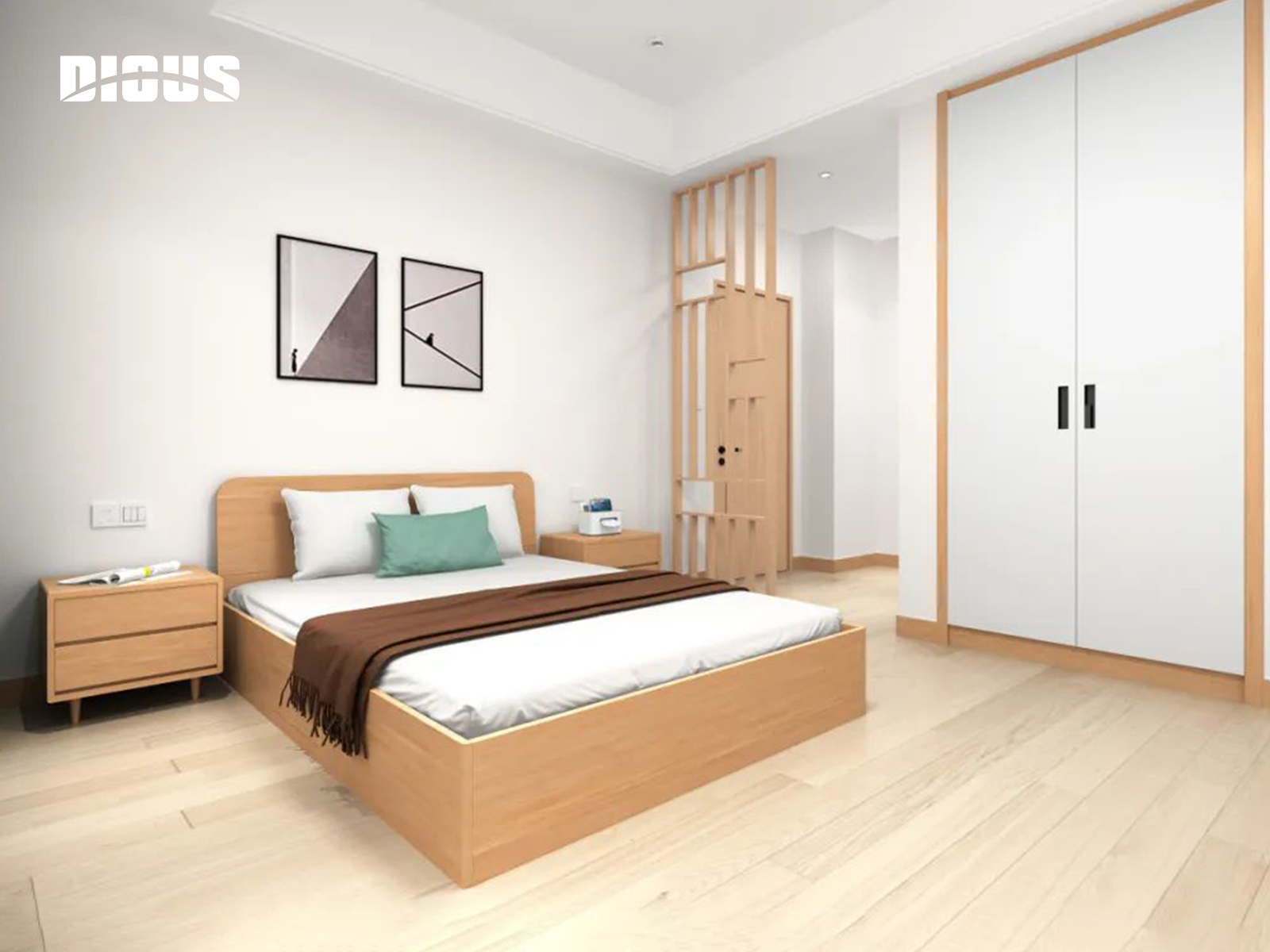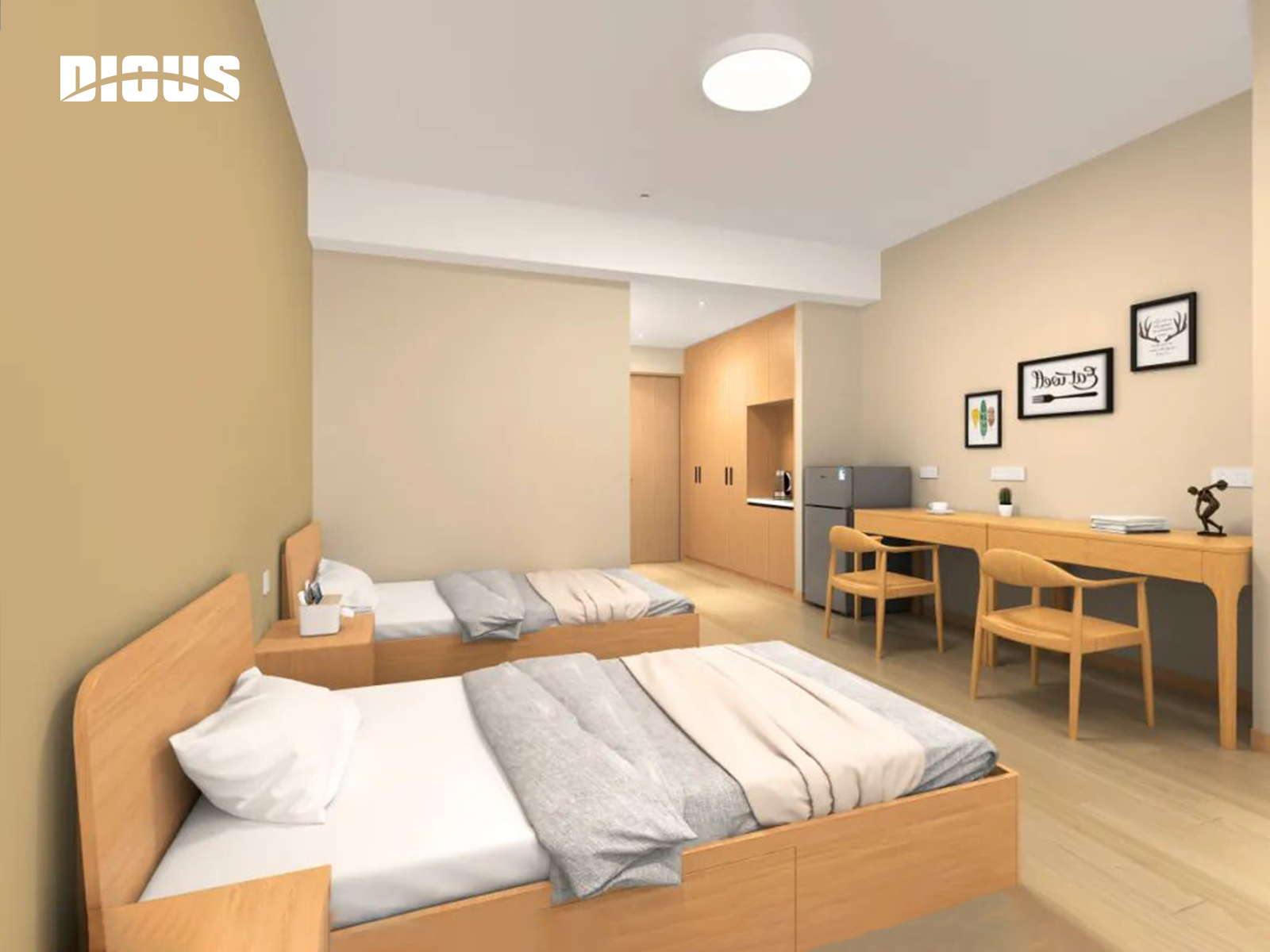 Dormitory suites use simple and plain soft furnishings and furniture combinations to create spatial levels. The low-saturation color system blends with the natural wood color, and is minimalist without losing details, providing tranquility and comfort to your resting space.
Dious is a professional leading office furniture supplier. We have the strength to offer office furniture solutions based on your demands.

project,commercial furniture supplier,office furniture manufacturer,office furniture supplier, healthcare furniture
No.422, Jin'ou Road, Jianghai District, Jiangmen City, Guangdong, China
Follow Us