3 Acclaimed Office Furniture Workstations You Should Know
Furniture is the center point of every space. Especially in an office environment, quality furniture plays a key role in creating a comfortable, pleasant ambiance and offers a serene and secure setting to all office dwellers. Among types of necessary furniture, office furniture workstations are particularly very beneficial.
Not only do office furniture workstations add unique style and design to the overall workspace environment, but they also positively impact workplace efficiency and worker productivity. This is why an increasing number of people are investing in popular office furniture workstations nowadays.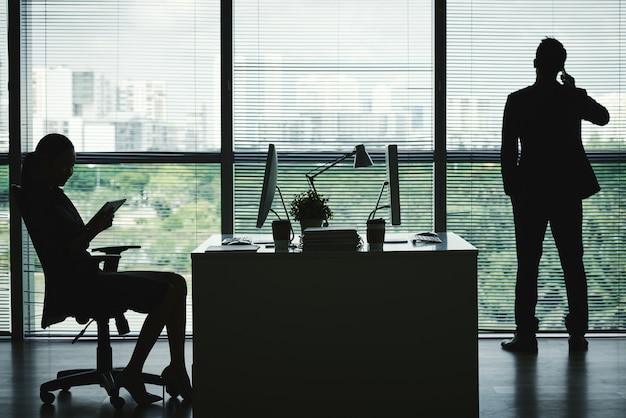 This article will be your assistant if you are finding the best office furniture workstations. Therefore, read on to learn about the three most acclaimed office furniture workstations available on the market.
Top 3 Acclaimed Office Furniture Workstations
3 acclaimed office furniture workstations you can invest in include the following:
The macaroon workstation series from Dious features a rich design, elegant layout, and minimalistic appeal. Made with high-quality materials, this office furniture solution boasts freedom of combination and ample functional space, and allows for enhanced communication between staff and superiors. In addition, here are some of the key characteristics of this office furniture workstation:
Easy to assemble.

Modular design with clean lines.

Highly customizable.

It can be freely combined into X-shaped, T-shaped, and F-shaped layouts.

Complete cable routing functions and compatibility.

Enhanced user privacy thanks to foldable side table screen function

.

Made with sustainable materials and available in a variety of colors

.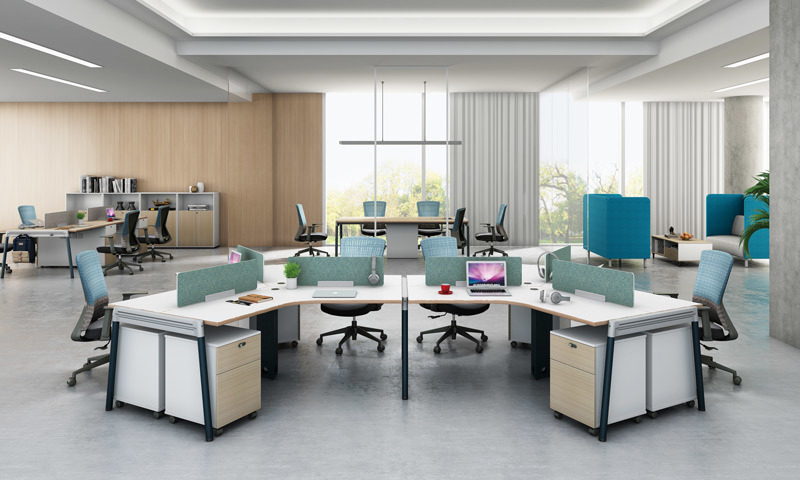 Dious Macaroon Office Furniture Workstation
This popular office furniture workstation series from Dious has won worldwide appreciation. It also features a minimalistic design and is suitable for workplace environments of all shapes and sizes. This series is particularly made for power users that require the functionality and usefulness of multiple file cabinets, meeting tables, and executive desks. Here are some of the key characteristics of Geometric Office Furniture Workstations:
Versatile modular design.

Modern series made for various users.

Multiple combinations of lockers are offered to suit the various storage needs of workers.

Iron table screen with triangular element design for practicality and style.

Available in two different color options to match your office theme.

Innovative multifunctional screen and modern desktop wire box support to create a clean, stylish office space.

Made with eco-friendly materials.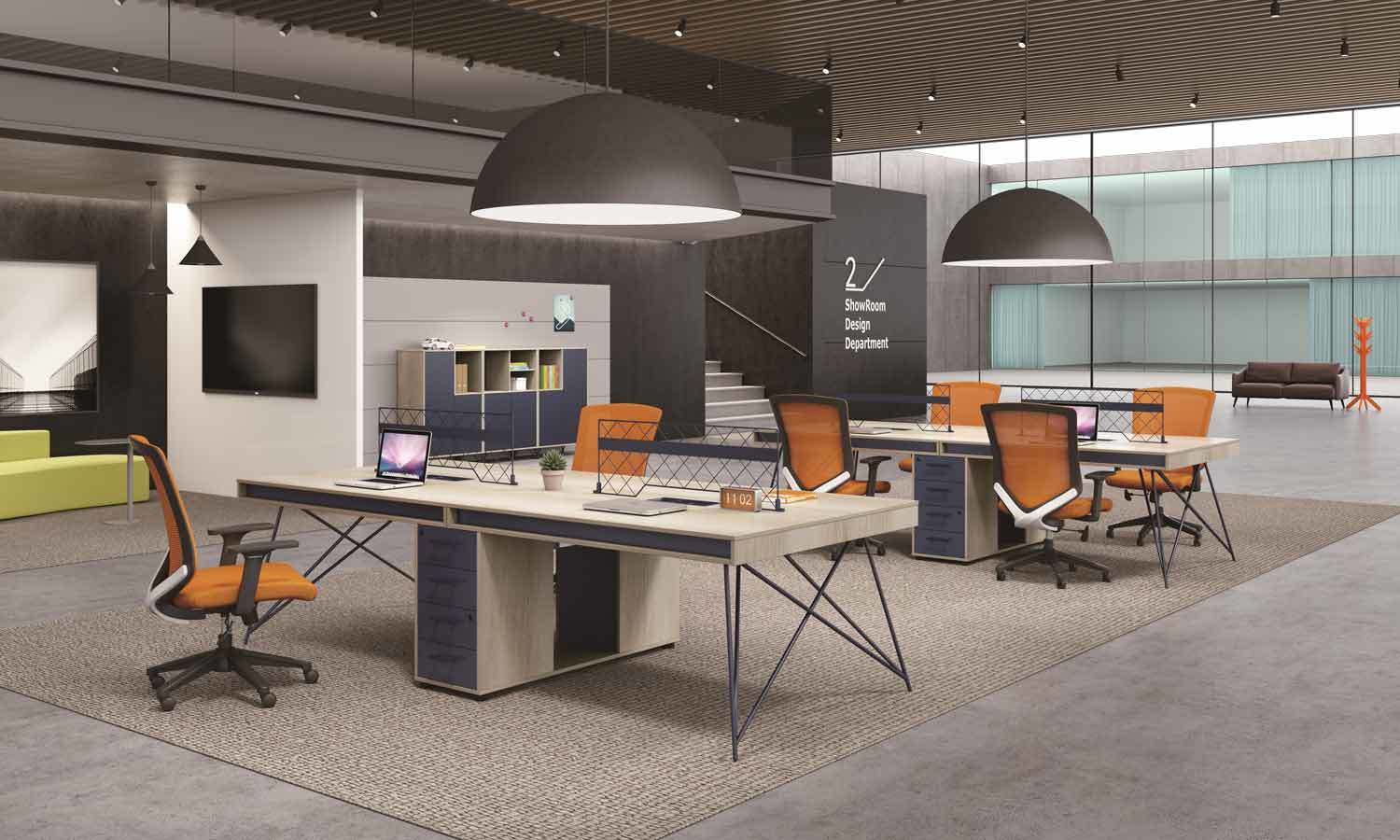 Dious Geometric Office Furniture Workstation
If you are looking for a great balance between privacy and public space, then Doha Office Furniture Workstation is an ideal choice. Featuring a freely combinable modular design, the Doha workstation series from Dious is highly customizable and made to improve users' privacy and work efficiency. Here's what it has to offer:
Available in three heights of file cabinets, including 750mm, 1,100mm, and 2,000mm.

Diverse layout options. The uniquely designed aluminum frame is flexible to be used as a T shape, L shape, X shape, and more.

Stable and strong wiring function and support. All wires can be easily hidden to keep the desktop space neat.

Easy to combine with other workstations separately, depending on the user's choice.

4 MFC color options available.

Made with eco-friendly materials to realize carbon neutrality.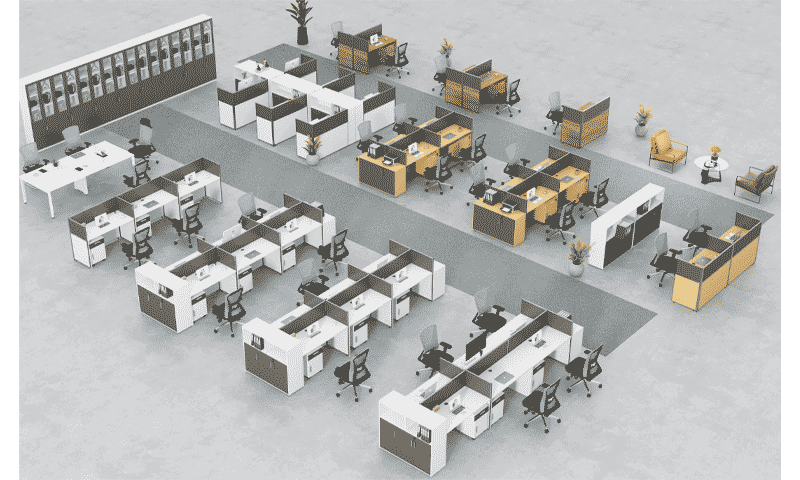 Dious Doha Office Furniture Workstation
Apart from these versatile and popular workstations, Dious specializes in manufacturing other cost-effective office furniture equipment to facilitate improved work efficiency, increased privacy, maximized working space, and more. As a leading office furniture manufacturer, we offer customizable solutions to our clients to cover their wide range of specific needs.
Dious: Your Trustworthy Choice for Office Furniture Workstations
Overall, the benefits of quality office furniture are numerous. Not only do reliable office furniture workstations increase the aesthetic appeal of a workspace, but they also increase employee work efficiency, productivity, and comfort. However, for the best experience, you must look for a reliable office furniture supplier.
Established in 2005, Dious is your one-stop shop for quality, sustainable office, and commercial furniture. For years, we have successfully operated our commercial furniture manufacturing and distribution network and helped numerous clients design and decorate workspaces to their tastes. In addition, we offer personalized customer service, design consultation, and quality products to match your budget and taste.
As a leading office workstation supplier, we are committed to helping our clients create productive, functional, and modern work environments. We also specialize in designing ergonomic workstations and furniture to help you create a healthy workplace. Feel free to get in touch to learn more about our sustainable office furniture solutions.
What Can We Do for You

ODM & OEM

Customization

Fast Delivery from Stock

CAD Layout & Rendering
No.422, Jin'ou Road, Jianghai District, Jiangmen City, Guangdong, China
Follow Us