5 Tips to Find the Best Office Workstation Supplier
Studies have shown that employees work better when given a comfortable recreational space. Therefore, it's not surprising that modern and cozy office workstations are gaining immense popularity these days, which attracts more people to invest in office furniture.
However, finding the right office workstation supplier can be challenging when confronted with plenty of choices. Luckily, this article is here to help. We'll walk you through everything you should know about finding the best office workstation supplier for your needs. By the end, you'll be ready to make an appropriate decision to set your business up for triumph.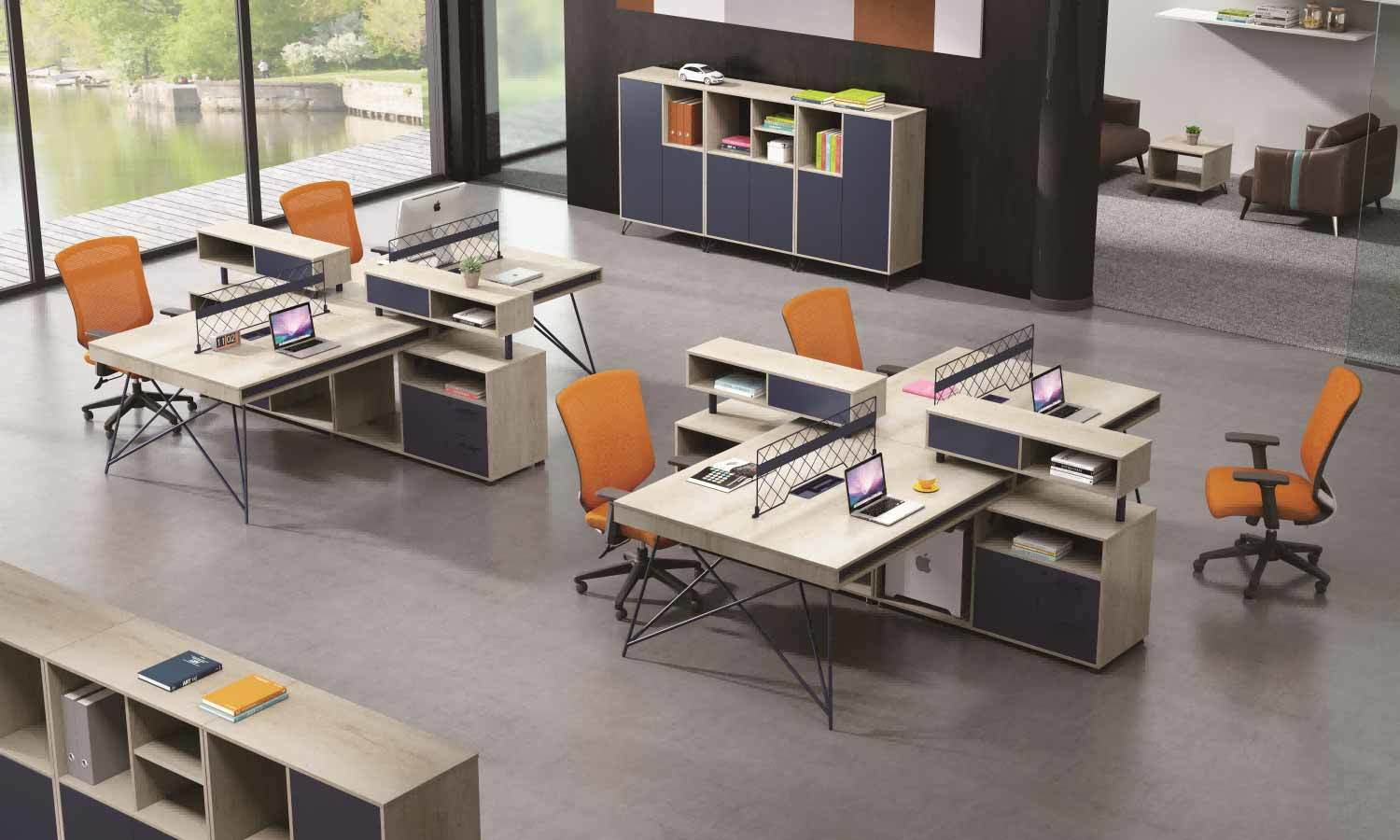 Finding the Best Office Workstation Supplier: 5 Things Must Know
There are plenty of factors to consider when choosing an office workstation supplier, but here are five of the most important of these considerations:
Types of Products
First and foremost, the office workstation supplier you choose should have a versatile furniture selection, so you don't have to run around and look for different products. For instance, the office workstation supplier should be able to provide you with different furniture solutions, including but not limited to conference, hotel, training, or executive office furniture solutions, and save you time on a one-stop shopping website.
Affluent Experience
Another essential factor to consider when choosing the best office workstation supplier is investigating its years of establishment and experience. For example, an experienced office workstation supplier can advise which products suit your business and offer you the right solution.
An experienced office workstation supplier should have ample factory space, indicating that the supplier can take on big projects professionally. Moreover, maintaining strong partnerships with other leading office furniture brands indicates quality and reliability.
Standard Certifications
Whether the office workstation supplier you choose obtains qualified certifications is an indispensable factor you should consider. Some commercial furniture manufacturers with standard certifications mean they meet the safety, quality, and performance standards of certain testing organizations. And some fundamental certifications, including SGS, CNAS, ISO 9001, ISO 14001, etc.
To mention that, Dious, a professional workstation supplier, has been dedicated to providing the best service and the highest quality furniture solutions and has passed various standard certifications.
Availability for OEM/ODM
If you work with a supplier who is available for OEM or ODM, you can be sure that your office furniture business will be satisfied. It means the supplier is experienced in this industry, allowing it to create a truly customized, one-of-a-kind office furniture solution that reflects your company's brand and culture.
Professional Team
Last but not least, a professional office workstation supplier will have a team of experienced staff who can recommend the best office furniture for your conditions. They'll also be able to provide quick quotes and delivery times, so you can be sure you're getting the best value for money. In addition, proficient suppliers also have an extensive research and development team that is constantly innovating and developing new and advanced products.
Why

I

s Dious the Best Office Workstation Supplier?
Now that you've seen what to consider while selecting an office workstation supplier, it's time to begin shopping for the correct one. If you're looking for the best supplier, then Dious is a clear choice. Here's why we are your worthwhile choice:
Dious offers a wide variety of office workstation products and solutions. We offer everything from adjustable desks to ergonomic chairs with different colors and styles that can fulfill your specific demands.

With years of experience and a manufacturing area stretching up to over a million square meters, we have been supplying commercial furniture solutions to businesses worldwide for around two decades. During that time, we've built an unrivaled reputation for quality and excellence.

All of our products are certified to meet international standards. We only use high-quality materials and components in our products, so you can be sure they'll stand up to heavy use. Moreover, our R&D team keeps up with the latest trends in the executive office furniture world to ensure you get the smartest workstation.

We offer both OEM and ODM services. If you have an idea for a unique custom office workstation, Dious can help you bring it to life. We have a team of experienced designers and engineers who can turn your vision into reality.

Our professional customer service representatives are always ready to help. If you have any questions or concerns, give us a call or send an email, and we will be happy to assist you.
Now, contact us to learn more about our office workstations and how we can help you!
What Can We Do for You

ODM & OEM

Customization

Fast Delivery from Stock

CAD Layout & Rendering
No.422, Jin'ou Road, Jianghai District, Jiangmen City, Guangdong, China
Follow Us