Why NY helps your company office become more effective
What's important for employees in the working space? A physical location, seat amount or comfortable space?
1.Traditional Office VS Open-plan Office
The traditional working space is not suitable for the modern society for its separated seats and close-knit cells. This reduces the efficiency of information transfer and communication. That's why we need to upgrade our staff working space.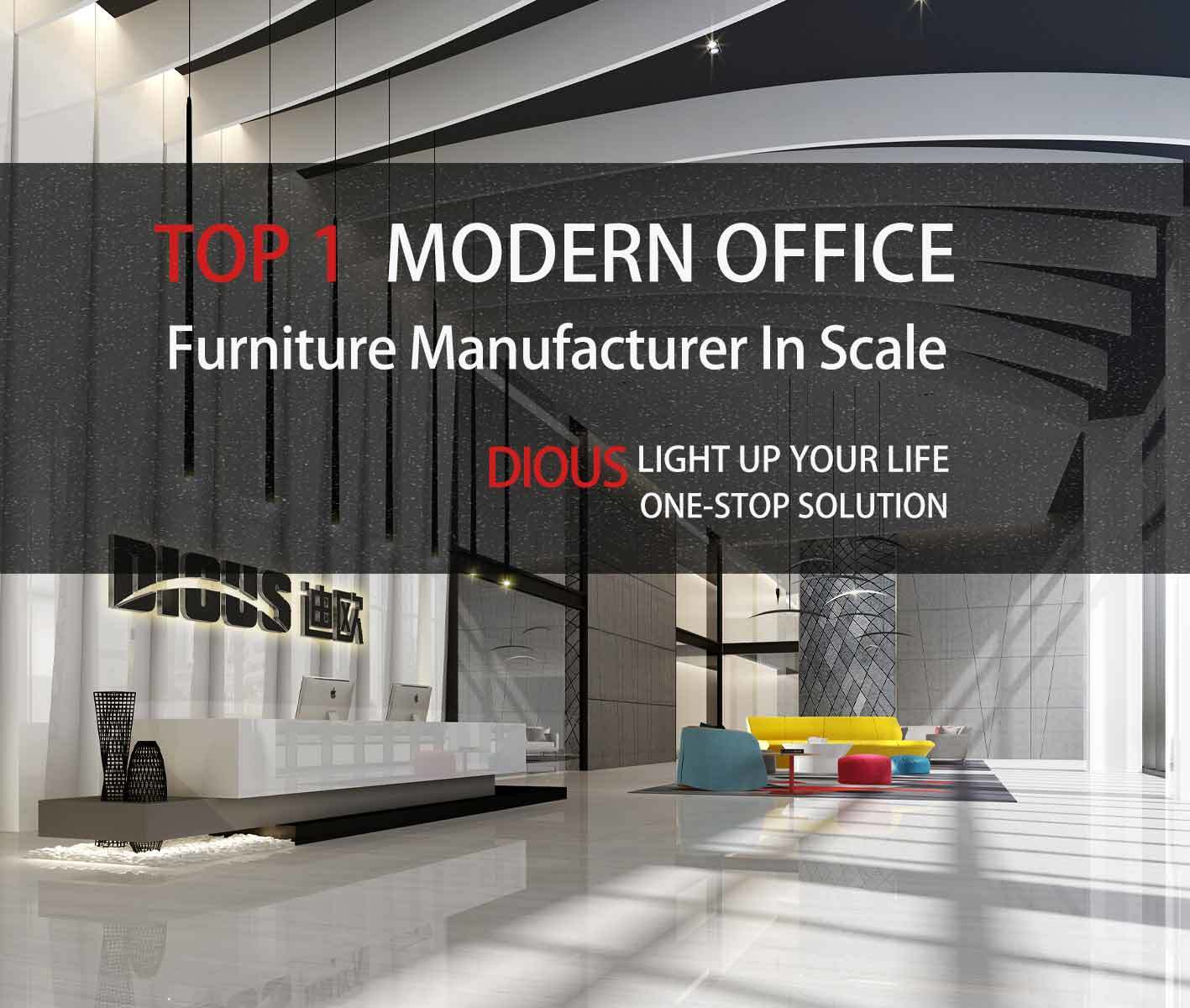 I.Designing an Open-Plan Office Where Your Whole Team Can Thrive
An open-plan office is a work space that takes advantage of open space,without closing cubicles, so that it can increase face-to-face collaboration between employees, and creates an comfortable environment.
II.What needs to consider when designing an office?
When designing an open-plan office, you may be confused for how to create a customizalbe workspace, because you need to consider quiet areas and loud spaces, which is hard to keep Balance.
However, there is an office solution using NY series of DIOUS furniture, helping you solve this problem. NY series has a range of office furniture, including executive desk, conference table,storage, etc. It also has different sizes and color that help you creating freely and combine furniture easily.
III.An good-designing open-plan office helps you SAVE MONEY.
It saves more money on office setup costs when you choose open office plans rather than traditional office. On the one hand, an open-plan office can fit more people in a smaller space and still give each employee a desk for working.
On the other hand, office space is more flexible, if things aren't working, and productivity is falling, you can change the concept and layout or have a team move to a new area of the office to encourage cross-collaboration with other groups they rarely interact with, which will absolutely improving communication and bring profit.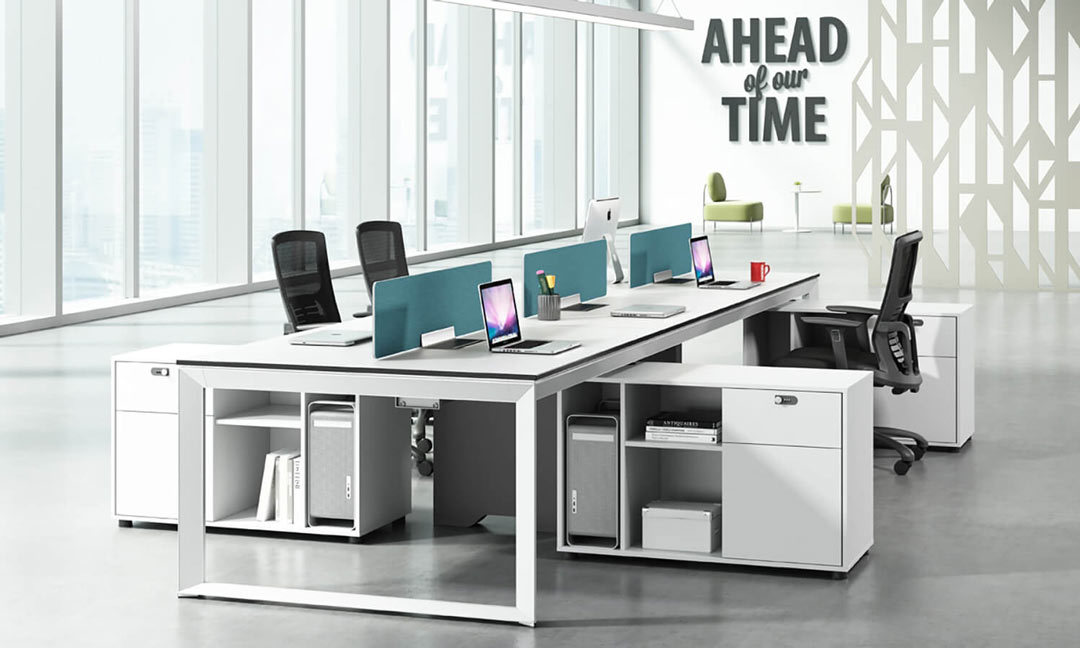 2. What is the most important for meeting? The efficient communication.
I.Let's discuss what is efficient communication.
All forms of life communicate. People communicate with each other verbally and non-verbally.
Efficient communication could deliver a clear message in the shortest amount of time. The receiver may feel the brevity is insufficient and may need more clarity for the message to be delivered effectively. Being able to master efficient communication in business will positively impact on managing professional relationships and organizational behavior.
II.Why is efficient communication important & How to do it?
Effectively communicating ensures that you not only convey your message to someone but also let them know about your feelings and emotions.
On the one hand, the first step to gaining effective communication skills is to be good listeners. Besides, it is crucial to sit attentively and let them know you are not only listening to but also hearing and understanding what they are talking about.
On the other hand, it needs to improve communication quality and productivity. Removing background noise increases the team's focus and increases the quality of your communication. What's more, creating a comfortable environment for participants helps them focus longer and improves better communication.
Now, let's discuss how to create this environment.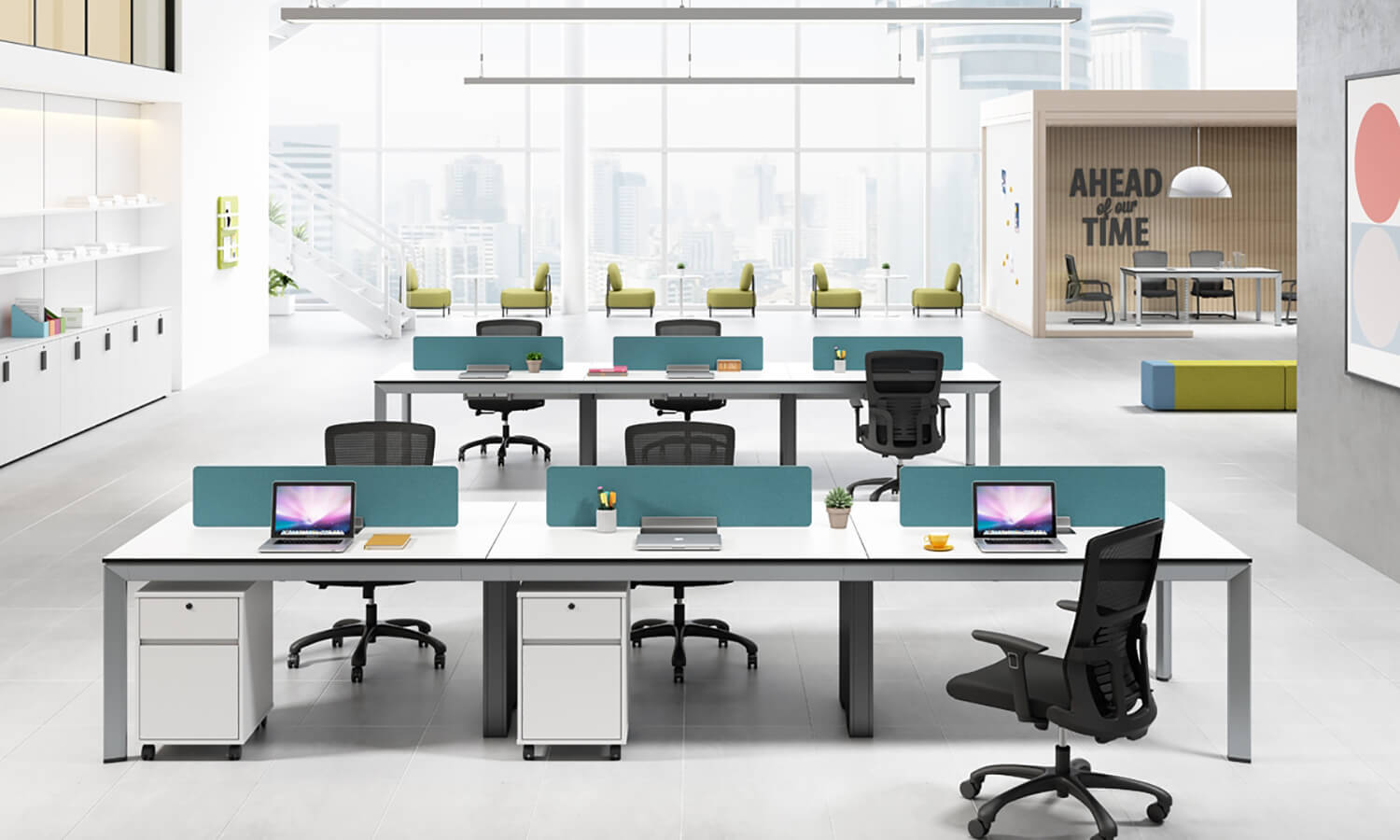 3. How to design an efficient office space?
I.Use comfortable office furniture
There's more focus on how the office looks outside. Companies need to start designing good offices and let their employees feel comfortable and productive at work. When considering furniture in the office, you have to consider both the size and aesthetics.
Why not choose NY series directly to save your time and money?
NY series is designed for the modern office, ranging from executive desks, conference tables, cabinets, and mobile pedestals.
Highlights:
Executive desks: Flexible in side extension and storage combination.
The executive desk is designed with free combinations of storage. You can use a fixed extension with or without storage, mobile pedestals, or just a simple desk without side extension.

Conference tables: Two types of legs and different sizes
Inverted U shape leg or rectangular leg, two regular dimensions, 2.4m or 3.2m, and two regular colors classical gray or white. You can choose the one you like and suit your office space easily.
Storage: more choices to customize your workspace
For manager & director: there is a huge file cabinet that cannot only store files but also display decorations and store your clothes.
For the employee: there are different sizes of mobile pedestals that can be put to good use in many areas in the office.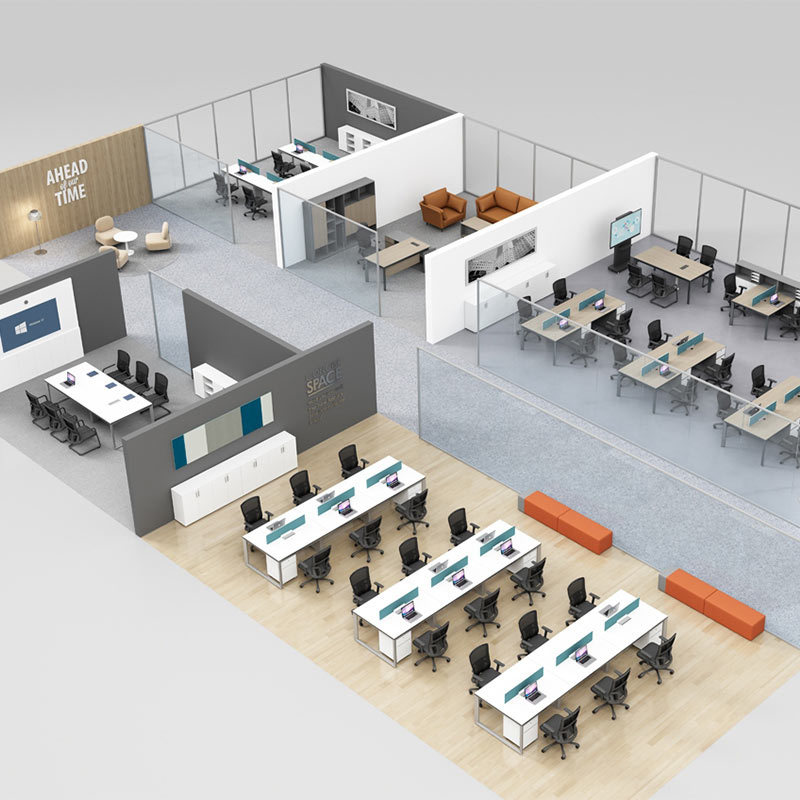 II.Keep your desk clear
Firstly, a clean desk will help you with mental clarity. Secondly, it can also help you find things quickly without going through piles of papers every time you need something.

That's why we choose NY for you. NY series has enough space to store your files and other items. Moreover, cord management helps you organize the mess electrical cords.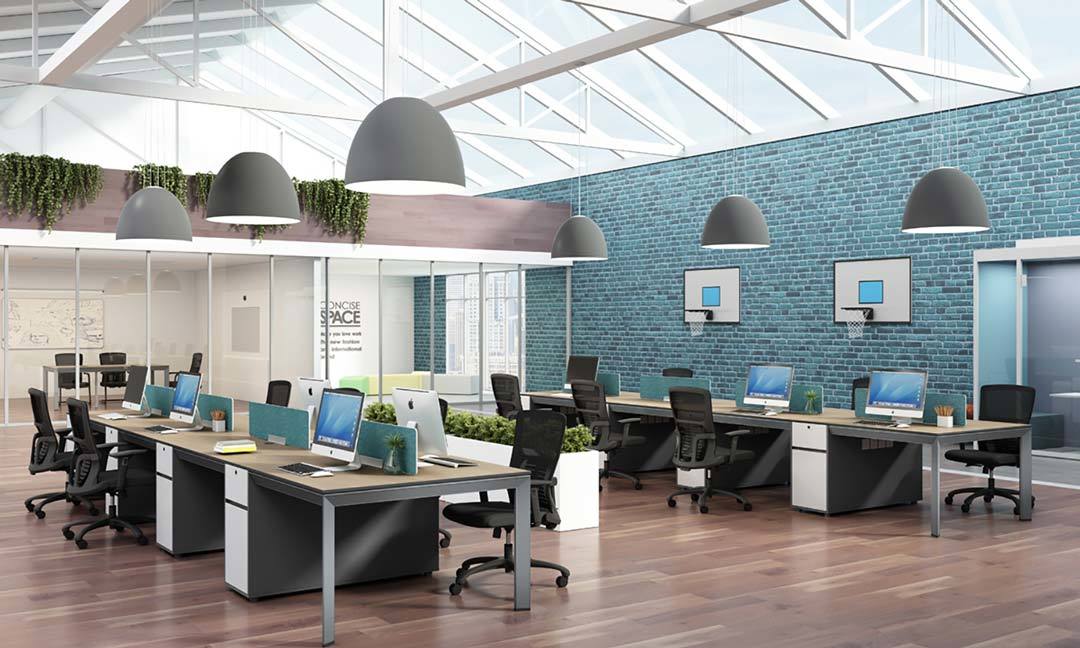 III.Add a splash of color
colour can also help increase productivity and creativity. You can also utilize colour in office design more practically by tapping into colour theory.
For example, white is a pretty standard colour to find in offices. It communicates a feeling of intelligence, cleanness, and purity. There is also classical gray you can choose. It's best for places that require more focus and concentration than spaces that require creativity.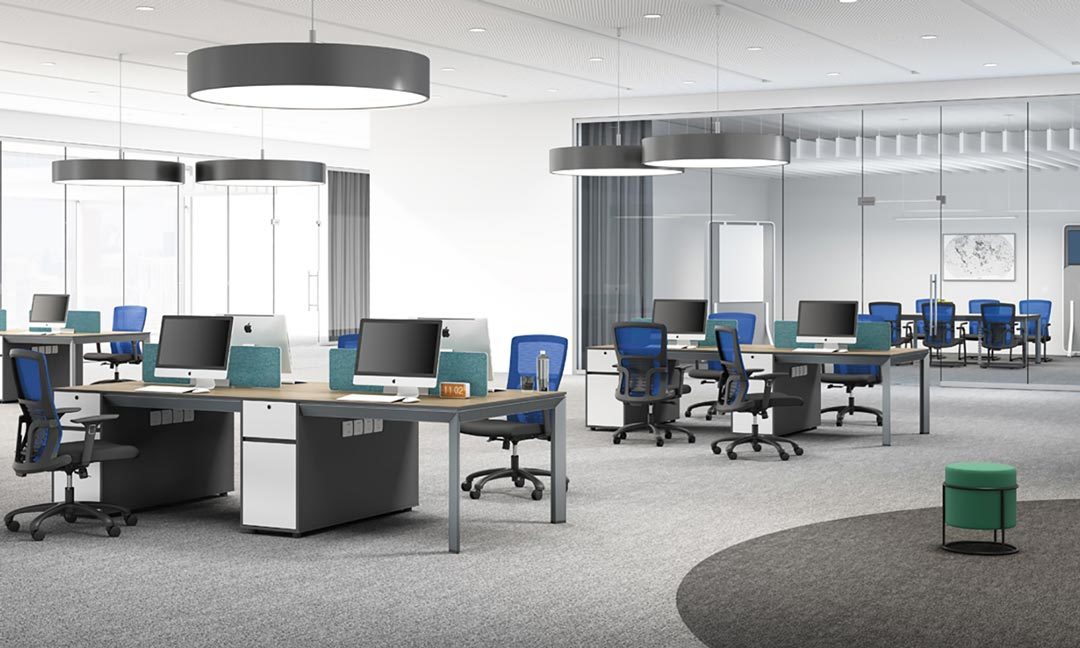 IV.Mix and match styles
When designing an office space, it's essential to consider the purpose of the office. There are also less formal layouts with open spaces and communal areas.
Dious can help you find the office design style that is curated to your company's needs the best for your office.
We not only produce office furniture but also provide designing solutions for your custom requirement.Why not contact us today?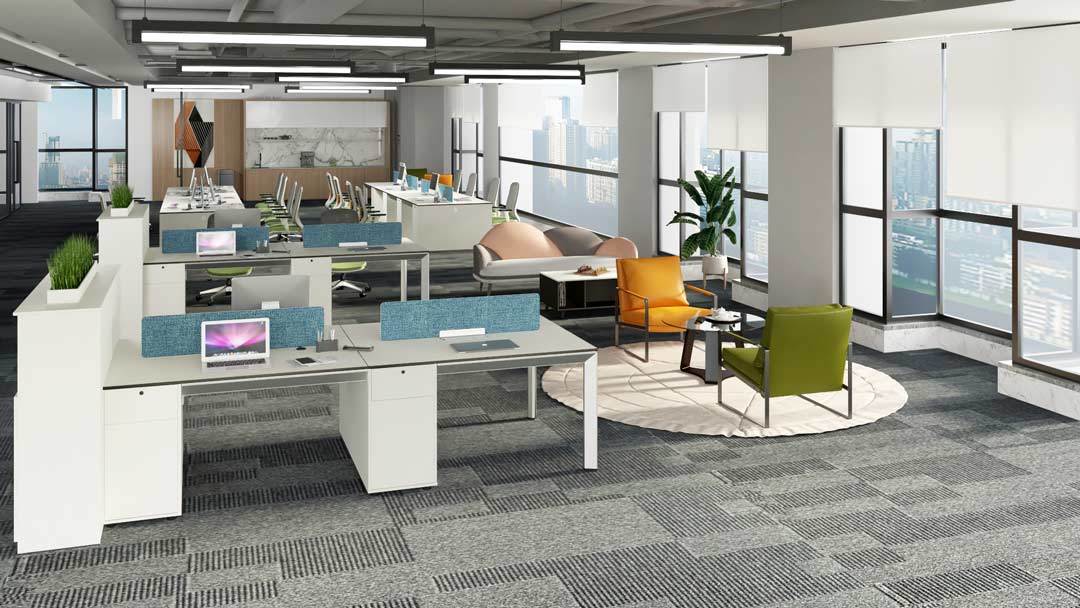 What Can We Do for You

ODM & OEM

Customization

Fast Delivery from Stock

CAD Layout & Rendering
No.422, Jin'ou Road, Jianghai District, Jiangmen City, Guangdong, China
Follow Us