2022 New Arrival: The Best Workstation Partition You Can't Miss!
Every corporate culture has something in common: high efficiency, productivity, and collaboration between employees. But only a handful of people are aware of the fact that all of these qualities can be found in people who work in a modern and comfortable workspace.
For instance, flexible and versatile workspace equipment is essential in encouraging people to work with more motivation and enthusiasm. In this condition, many business owners are turning toward modern workstation partitions, which stimulate workstation partition manufacturers to innovate and bring new products to satisfy the market's demands.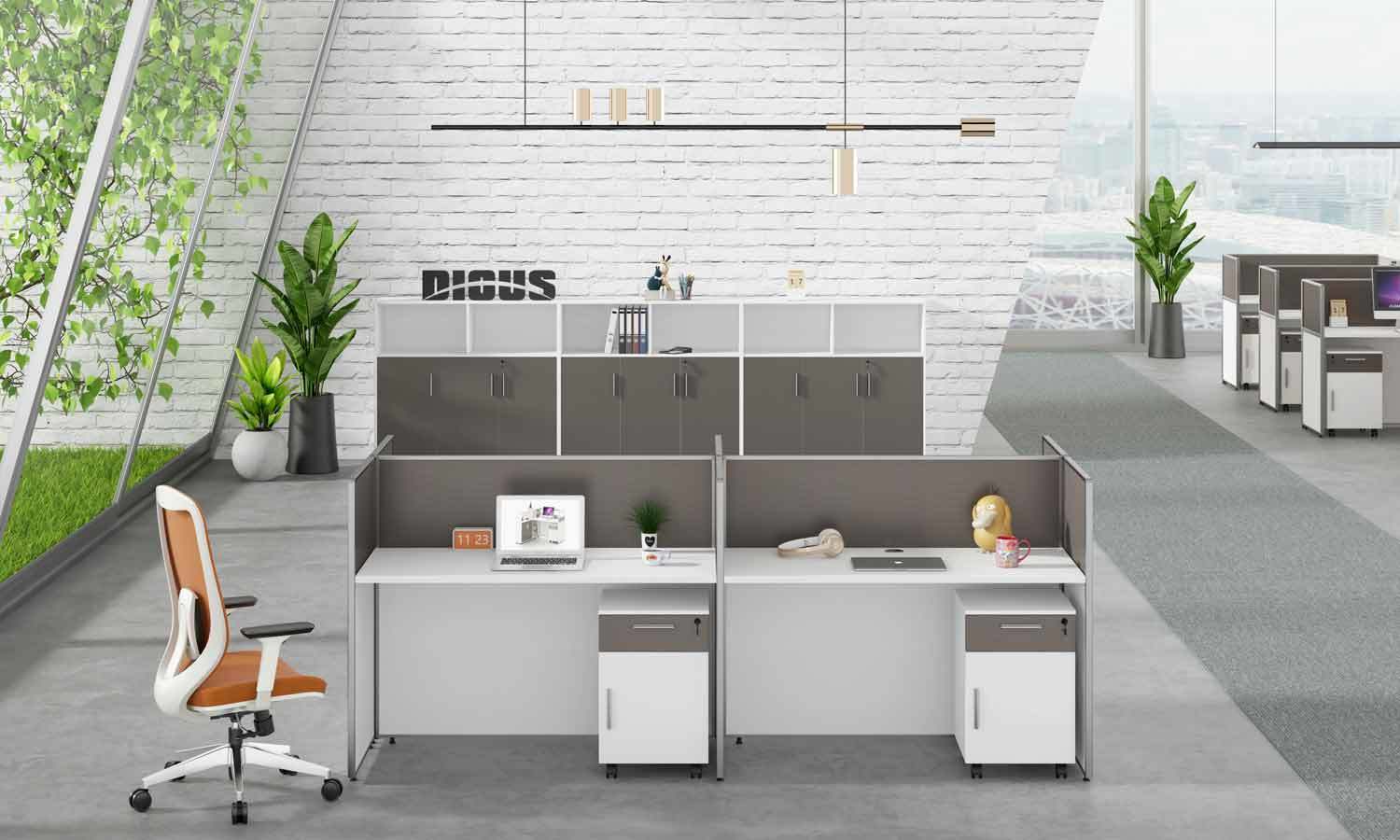 Dious Launches a New Product Collection: Doha Workstation Partition
As an integrated and globally trusted company, we at Dious rely on our skilled R&D department to create remarkable office furniture partitions with the utmost dexterity.
After employing environmentally-friendly materials to manufacture green workstation partition solutions and supplying them in the market with competitive price ranges, we have developed a novel workstation partition: the Doha workstation partition.
Doha office table partition can be divided into two types with variable features and guaranteed top-of-the-line quality. Let's look at different types of Doha workstation partitions that can exalt the mood of office employees at first glance.
A)Full-Board Workstation Partition: It is made up of an aluminum frame and a melamine material that contains antibacterial properties. Moreover, the whole board is a particle board, which can provide absolute shields of privacy to deal with routine work matters.
B)Board-Glass Workstation Partition: It is made up of an aluminum frame accompanied by a glass screen, which is convenient for employees to have quick access to files and discuss with their colleagues in this workstation partition.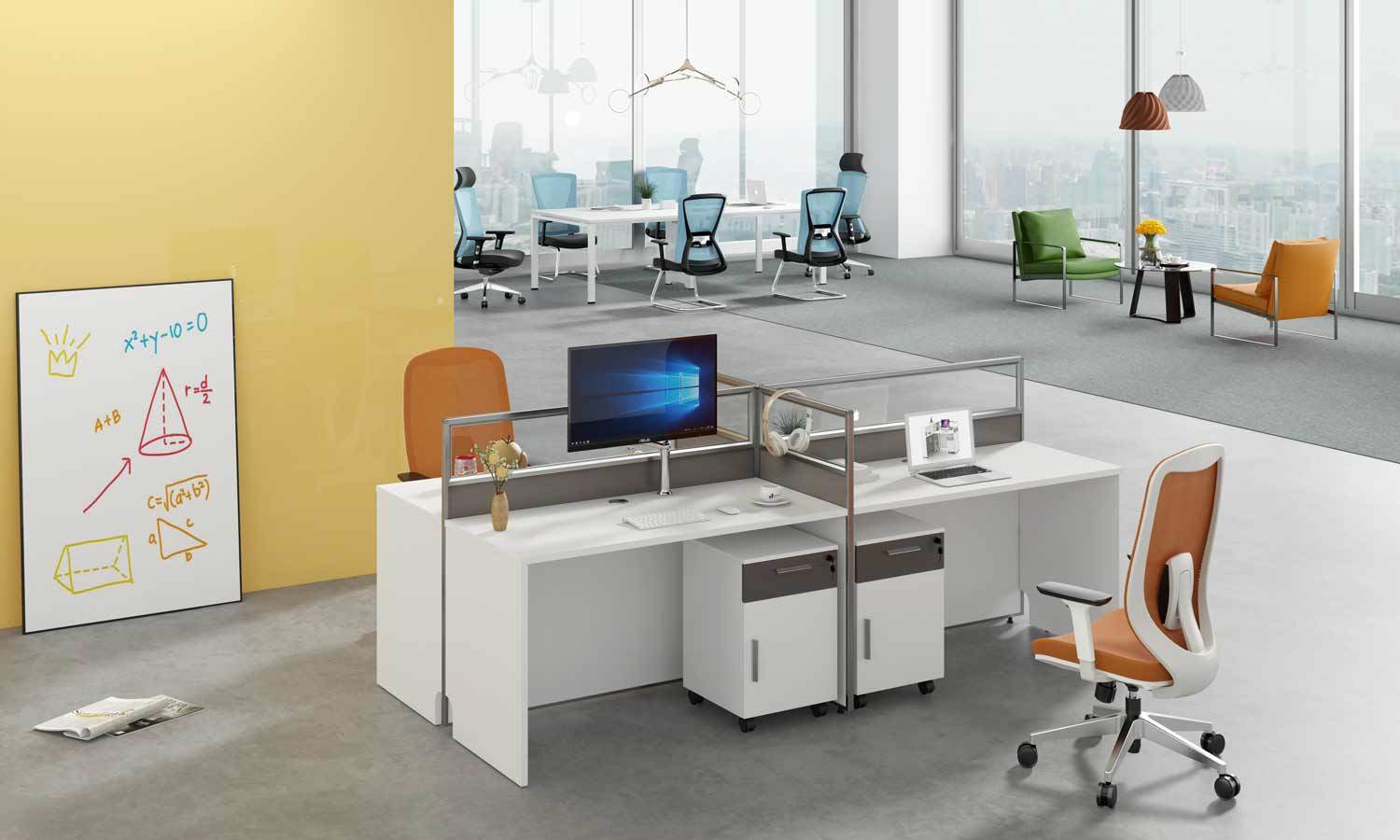 Main Features of the New Arrival Doha Workstation Partition:
The highlighted features of our latest workstation partition come out with several benefits that can cater to various functionalities accordingly. Some of those features can fulfill personalized needs, which include:
1.Achieve Flexibility with Modular Designs

One of the biggest perks of the latest Doha workstation partitions is their impeccable versatility. The intelligent modular designs consist of readily-made and flexible units that can be converted into any customized furniture model exquisitely. For instance, the Doha workstation partition can be flexibly converted into a combination of multiple layouts, including the form of an F-shape, L-shape, T-shape, and many more.
Thus, users can either take them separately as an independent part of furniture or combine them to create an inclusive workstation partition with distinct sections.
2.Provide Cost-Effective Choices

The Doha workstation partition is a value-of-cost choice. On the one hand, this new arrival follows the modern design to create an elegant and clean workspace, which can be used for a long time without much maintenance. On the other hand, it is an affordable and competitive choice, which brings a satisfying user experience but comes with higher quality and more colors available than other workstation partition providers. Therefore, it is a worthwhile investment that will never disappoint you.
3.Keep the Workspace Clean

Another upper hand of this elegant Doha workstation partition is its diverse design that exceeds expectations in providing a clean workspace. For instance, the Doha workstation partition optimizes personal space and keeps the workplace clean with the extended wires stored inside a hidden panel.
Moreover, the Doha workstation partition brings an aesthetic feeling by offering enough storage space in a modular design that can either be transformed into an expanded form or combined to create a customized workspace area. Thus, the Doha workstation partition guarantees employees a clean and comfortable workspace, thereby increasing working efficiency.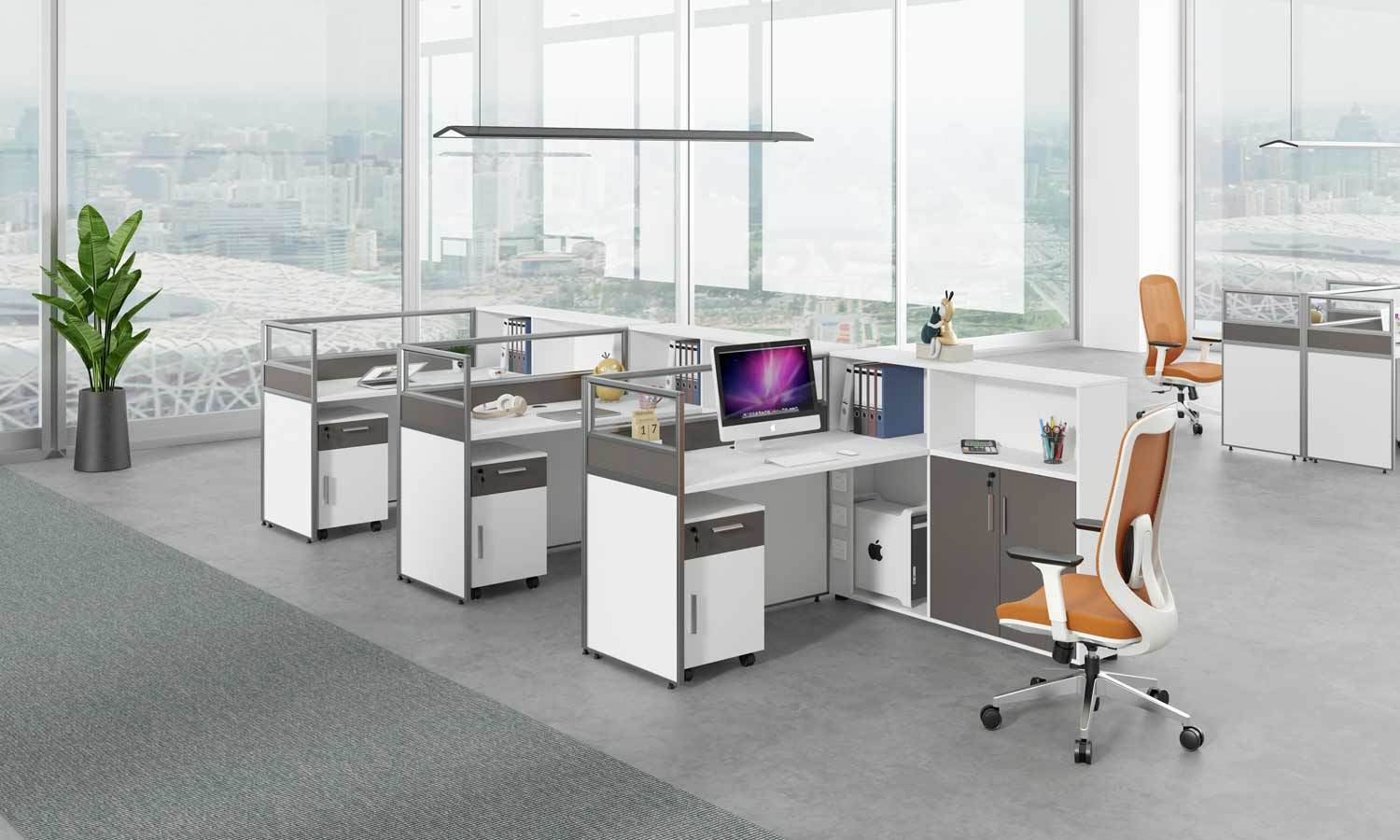 4.Realize Carbon Neutrality

Pursuing carbon neutrality is one of the prime features of manufacturing Doha workstation partitions. We are always dedicated to providing sustainable workstation partition solutions to limit carbon emissions in the atmosphere. Therefore, the Doha workstation partition is prepared with processes conformed to the environmental protection protocols. And all of these efforts aim to reduce carbon footprint and realize carbon neutrality, which we follow rigorously.
In short, this new workstation partition consists of incredible features that can enhance the office structure while saving people and the planet with smart manufacturing techniques that can slow down the global warming potential.
Dious: The Best Workstation Partition Provider

After going through the main features of the Doha workstation partition flourishing in the international furnishing marketplace, it's time to learn more about Dious.
Knowing the ropes of making outstanding office furniture partitions, we have built and designed numerous workstation partition solutions that have an unprecedented reputation and a high demand among all worldwide users.
In addition, our wide range of extensive products comes with many different design panels, shapes, sizes, and colors that can be applied in different places, including offices, conferences, governments, hotels, etc. Moreover, our office furniture partitions are frequently exported to overseas countries to cover their diverse workplace requirements with great expertise. Therefore, for inquiries about our new Doha workstation collection and other products, feel free to contact us.
What Can We Do for You

ODM & OEM

Customization

Fast Delivery from Stock

CAD Layout & Rendering
No.422, Jin'ou Road, Jianghai District, Jiangmen City, Guangdong, China
Follow Us